Where the world gathers for
plating, anodizing, & finishing Q&As since 1989
-----
Stainless steel weld discoloration after electropolishing
Current postings:
<- Ed. note: Please describe your situation rather than posting in the abstract What? Huh?
December 20, 2021
Q. Is there any writeup in ASME code that after electropolishing weld metal and parent metal will be different in visual appearance.
mihir modh
quality engineer - ahmedabad & gujarat, India
---
December 2021
A. Hi Mihir. I'm not personally aware of any such code and tend to doubt that there is one since specifications usually say little about visual appearance.
Unground welding always looks like welding, but after good electropolishing the weld lines can be very clean and quite bright looking and without discoloration. Please tell us your situation and problem -- ideally with photographs.
Luck & Regards,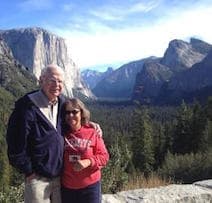 Ted Mooney
, P.E. RET
Striving to live Aloha
finishing.com - Pine Beach, New Jersey
---
---
---
Closely related historical posts, oldest first ...
February 22, 2010
Q. We make custom furniture and are starting to use a lot of 304 stainless steel. In a recent project we were using 11 ga (.120") 304 sheet, rolling into a cylinder and TIG welding the chamfered edge butt seam with 316L filler rod (first tacking the seam together about every 3-5 inches, then full welding it). The weld was then ground flush and clean. We then had a vendor #8 glass bead blast and electropolish. After we got the parts back the weld seam was a lighter color. I'm wondering if anyone else has come across this and might have some insight as to why this is happening?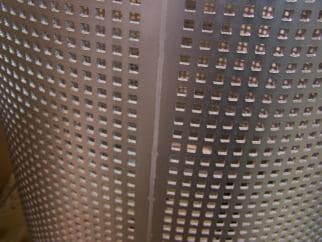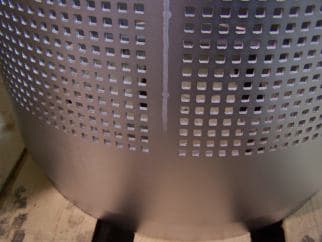 The material seam was held pretty tight during welding but wasn't perfect. So in some areas we had to put more filler than other areas. I'm wondering if we're just putting too much heat into this joint? Are we causing this austenitic stainless to phase change to martensitic? If this is the case, could this cause the discoloration? And would annealing the part after welding and grinding help?
Tony Rizzo
Product Engineer - Kalamazoo, Michigan
---
---
December 31, 2013
Q. Could anyone help me with advise? We are facing the problem that the electropolished products have stains or shadows in the area of welding. We are using 304 material, welded areas are fully ground flat, nice and smooth. Products are ball blasted before polishing process, properly cleaned, etc. However, after electropolishing (half-shining) there is a light-grey coloured shadow around the welded area (if the welding line is 3 mm wide the shadow area is approx. 6 mm wide).
Could anyone explain what causes these shadows and how to avoid them?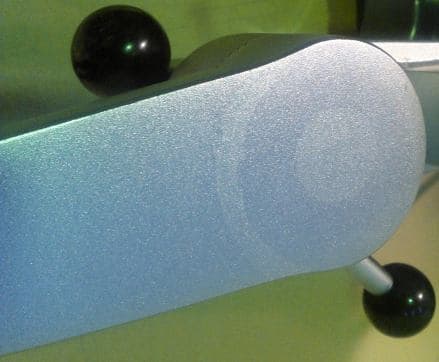 Many thanks in advance!
Tanel
Tanel Joost
- Tartu, Estonia, Europe
---
January 3, 2014
adv.
We have good consistent results when electropolishing welded areas by UE (Universal Electrolyte). Contact me for testing arrangement. I am 99% confident we can solve your problem by replacing the electropolishing electrolyte.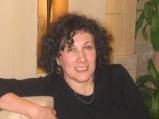 Anna Berkovich
Russamer Lab

Pittsburgh, Pennsylvania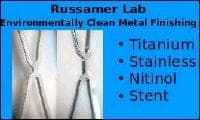 ---
January 8, 2014
A. Hi,

When stainless steel is welded there is often a temperature zone on the steel where the crystal structure undergoes a change. It is usually at a distance from the weld such as we can see here. It is likely that this difference in structure will result in a change in appearance after the subsequent electropolishing. Unless you can grind the affected area away, it will be revealed even if you have hidden it by mechanically polishing. The corrosion resistance of this region is also likely to be affected adversely. I understand that the alloying constituents migrate to the crystal boundaries leaving a relatively pure iron at the centre.

How to avoid it? I hope some expert on welding will help here. What I have gathered from others is that argon shield welding should be used to avoid this critical zone. There is a procedure called "normalizing" to reconstitute the structure.

With regard to electropolishing, as suggested by Anna Berkovich a wide spectrum electrolyte may give a more uniform appearance.

Harry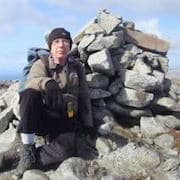 Harry Parkes
- Birmingham, UK