Where the world gathers for
plating, anodizing, & finishing Q&As since 1989
-----
Parts turns blue after silver plating
Tutorial:
(to provide context, hopefully helping readers more quickly understand the Q&A's)
Virtually all silver plating is done from a cyanide-based bath and has been for 180 years. But cyanide is a deadly poison and must be well-rinsed off of the parts before they are shipped or used.
On the other hand, even very very small amounts of cyanide will cause discolorations called 'cyanide bleedout', and it is very unlikely that a customer will receive any product which wasn't properly rinsed.
Q. I have something similar to this. I had a 304SS part plated with silver for my machine from another vendor. This machine is for food industry so I am worried about any residual silver cyanide. Is it possible to clean it?
D Singh
- Oakville, Ontario
September 27, 2023
A. Hi Singh. Although it's almost surely unnecessary to worry about cyanide, you may want to clean the parts with a tampico scrub brush [adv: item on eBay & Amazon] and wetted powdered pumice [adv: item on eBay & Amazon] and rinse them before food contacts them anyway.

You can alternately follow Robert Probert's suggestion of a dip in 5% acetic acid [adv: item on eBay & Amazon], but that will not clean them, and you must not apply chromate (hexavalent chrome) to any items used in the food chain.
Luck & Regards,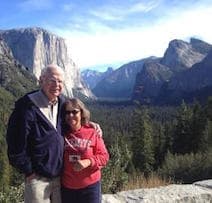 Ted Mooney, P.E. RET
Striving to live Aloha
finishing.com - Pine Beach, New Jersey



---
---
---
↓ Closely related postings, oldest first ↓
---
Q. Greetings,

Copper parts requiring Ni-Ag plating has become a norm for my company.
However, recently these parts turn blue after silver plating.
I wonder what causes it & what's the countermeasures?

Eagerly looking forward to replies
Mel Y
Engineer - Singapore
February 1, 2010
A. You cannot rinse off cyanide, so dip in 5% acetic acid , then apply a weak aluminum chromate, then it will not tarnish.

Robert H Probert
Robert H Probert Technical Services

Garner, North Carolina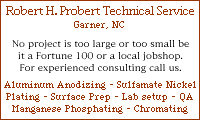 A. Mel Y,

I agree that removing the residual solution/salts from the surface is critical. Generally an immersion rinse of cleaned water RO or DI works very well. You can make your rinsing system more effective by vigorous agitation and heating the water 50 °C and hotter. After you get your parts clean, you will need to prevent sulphur from coming in contact with the silver and promoting your oxide layer (blue color). Sulphur is present in high enough quantity in air to start the oxide. You can block the attack with sulphur free packaging. You can also use an additional organic post dip specifically designed to prevent these issues. These are available in aqueous and solvent based formulations. There are at least two that are sold in the US and Europe. I would guess that a quick search would find a supplier in your area. These post dips are currently being spec'd for automotive electronic applications. They do not have the various issues that using Cr brings.

Regards,
Thomas Horn
- Indianapolis, Indiana, USA
---
---
Q. Is it safe to use the silver plate with food while it is still blue?
Sharon Wingate
Consumer - Washington, DC USA
December 23, 2018
A. Hi Sharon. What do you mean 'still blue'. What silver plated item do you have that is 'still blue'? Did you buy it blue? Are you sure it's actually silver plated? Did it turn blue? Is it brand new just out of the box or have you had it for years?

I think you are just talking about a very mild silver tarnish, but please tell us your situation -- people can easily mislead you if they don't truly understand the question. A little tarnish between silver cleanings is probably to be expected and isn't hazardous.
Regards,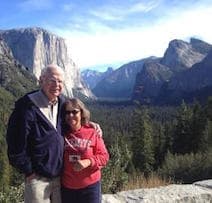 Ted Mooney
, P.E. RET
Striving to live Aloha
finishing.com - Pine Beach, New Jersey
---