Live! From beautiful Pine Beach New Jersey: Welcome to the world's most popular metal finishing website
topic 54220
Corten steel coating for backdrop for museum artifacts
February 2, 2010
Dear Sir,

I am museum designer. For our new African permanent exhibition I decided to use corten steel as an African masks and sculptures background. I am looking for a transparent coating which will keep the original Corten look for a long time on one hand, and prevent any chemical influence on the artifacts on the other.
Will you be so kind and help us to find a proper coating for this purpose?

Looking forward for your kindly advice,
Halina Hamou
museum exhibition designer - Israel
---
February 3, 2010
Indoors corten must be very stable material.You can try many clearcoats but up to today there are no stable and permanent protection coating for rusted steel or iron.Maybe sodium decanoate based corrosion inhibitor can be useful for your application(another option is tannin but it changes colour of surface/black/.Try ICOM CC metals wg forum-maybe somebody of them can help you.Hope it helps and good luck!
Goran Budija
- Zagreb, Croatia
---
February 5, 2010
Conservators are rightly suspicious of new and untried materials which must have no effect on irreplaceable artifacts for possibly hundreds of years.
The obvious suggestion is Museum Wax (microcrystalline wax) which has long been used in this application.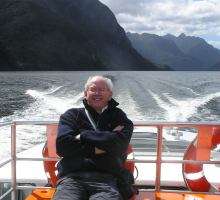 Geoff Smith
Hampshire, England


If you have a question in mind which seems off topic, please Search the Site