Where the world gathers for
plating, anodizing, & finishing Q&As since 1989
-----
Re-chrome bronze boat hardware
January 26, 2010
Q. I run a small boat shop in Maine, and am currently restoring a 1956 custom 40' sailboat. As part of the job we've had to remove all the chrome-plated bronze hardware on deck, about 100 pieces in all, totaling maybe 300 pounds. All parts are cast, not machined. I don't know the alloy of metal used, but would guess that most of it is bronze/zinc/tin, with some manganese or silicon added, depending on the amount of finish work. This is just guessing, though. The manufacturers are long gone, and some were custom castings.
There is a local shop that does chrome work, using the trivalent process, and people have told me that this doesn't work well for bronze/salt water. Do you have an opinion on this?
The existing finish is okay, but worn in places, particularly where ropes rubbed against it. The boat has been sailed a lot in the last 55 years. As I see it, my options are:
1) Tell the owner to live with what he's got.
2) Remove the existing chrome, and he'll have bronze hardware. Very traditional, but a pain in the neck to keep looking good.
3) Plate just with nickel. On a boat of this type ultimate shiny isn't considered to be highly desirable. Nickel plate would be a great look, IF it was durable and corrosion resistant.
4) Nickel plus trivalent chrome
5) Keep looking for a shop that does hexavalent chrome work.
Thanks a lot for this site. It's very interesting.
This isn't a cost-no-object job, but $1,000 one way or the other wouldn't be huge.
Stephen Olson
Boat shop owner - Belfast, Maine, USA
Sorry, this RFQ is outdated, but technical replies are welcome. No public brand/source suggestions please ( huh? why?)
---
January 26, 2010
A. Hi, Steve. Although chrome improves the corrosion resistance, nickel is probably sufficient if the owner likes the look: it is a bit yellowish. I think it's more a matter of aesthetics than corrosion resistance.
Sorry, I have no experience with trivalent chrome plating on bronze. But why not sell him on something unique like black chrome, and just find a shop who does it?
Regards,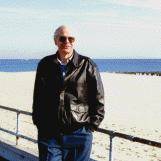 Ted Mooney
, P.E.
Striving to live Aloha
finishing.com - Pine Beach, New Jersey
---
February 6, 2010
Q. Hi Ted,
Thanks for your response. My salesmanship ability has been described as being someone who "couldn't sell heroin to a junkie," which is pretty accurate. Aside from that, Almost all of the bronze work is mounted on varnished mahogany, or on a white-painted hull.
I went down and held up some black shiny paper next to varnished mahogany in my shop, and it didn't look very good. The black/white look of shiny black chocks set against a white hull really would look odd.
One of the chrome shops that I've talked to has said I should consider powder coating. White powder coating might actually be a pretty good look. Any opinion on how that would work in a salt environment?
Thanks.
This is a very interesting site. Thanks for putting in the work to make it go.
Stephen Olson
[returning]
- Belfast, Maine, USA
---
January 2012
A. Sorry, probably too late to help you, Stephen, but for future readers:
Powder coating or Kynar on top of a robust pretreatment including electrocoating would probably have a lot of corrosion resistance. But paint is not metal and will not hold up to the wear of ropes or sheets.
Regards,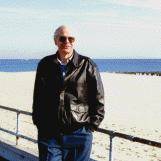 Ted Mooney
, P.E.
Striving to live Aloha
finishing.com - Pine Beach, New Jersey
---
January 23, 2012
A. Hi,
Firstly it is easy to remove chrome. Muriatic acid will do that but it will not remove the nickel; this needs to be done by a plating shop. After parts are stripped the choice is the customer's: Chrome, polish only, paint, etc.,
The general plating shops will polish chrome as desired, the polishing aspect is the expensive part of restoration.

As to chrome, it in itself is not a preservative from corrosion; the process for salt water marine parts is strip old plating, grind and polish, acid copper plate, polish copper [for top restoration copper plate and sand as many times as required to get perfection], nickel plate and chrome plate [a point here, there is no such thing as triple chrome] the chrome plate is for the blue luster and to stop the nickel from tarnishing.
One last point, make sure who ever re-plates your parts, they are just not nickel on bronze, they need the good copper base for longevity. I hope this gives you some insight as to a way to go.
David Alchin
- Modesto, California
---
---
January 12, 2014
Q. Hi, I live in Maine, where I have a small shop that does boat repair, primarily on older wooden-hull yachts. Right now I'm working on a 1956 wooden sailboat that has a lot of bronze fittings like cleats, winches, opening windows, etc, that were originally chrome plated. After 57 years the chrome isn't in very good shape, and the owner is looking for alternatives. I know that an identical boat was recently rebuilt on the west coast, and the owner spent $50,000 on having all the chrome hardware redone. That's beyond the budget we're working on.
Talking to various people, I come up with these alternatives:
1) strip off the chrome, and have the parts be just plain bronze. This is traditional, but not very yacht-like.
2) Replate with nickel, and make a virtue of the fact that it isn't as glossy and shiny. The chrome parts are mounted mainly on varnished mahogany or oiled teak parts, not on glossy car paint, so the lack of gloss of nickel might not be a bad thing.
3) Ship the parts to a chrome shop, maybe one in a foreign country, and have them do the work.
Opinions?

I also have one specific question. If I were to decide to go with route one or two, I'd have to remove the old chrome plating and the underlying nickel plating. How is this done? I've been told that it can be sort of "reverse electroplated," where the chrome is "plated off" the part, Other people have told me that the job is done with abrasives, and is a very labor-intensive process. Which is closest to the truth?

Finally, I'd like to know if there's anything particular about bronze marine hardware that demands that plating work be done by a shop that specializes in that particular niche?

Thanks very much for any advice.
Stephen Olson
[returning]
Boat and yacht repairer - Belfast, Maine, USA
---
January 13, 2014
A. Bronze corrodes much less than brass or zinc die cast, so replating should not be particularly difficult. I don't know how many parts are involved, nor their condition, but $50K sounds way out of line.

The old plating will have to be stripped, the castings polished and then replated. There should be little difference in cost whether you want nickel or nickel-chrome.

Gather up the parts and take them to a reputable shop which replates car parts. Ask around among folks who have restored old cars to find a good shop.

Boat parts are actually rather simple compared to some car parts (think 1950s chrome jukebox cars).

I'll hazard a guess you'll need to spend far less than you think.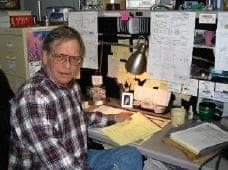 Jeffrey Holmes, CEF
Spartanburg, South Carolina
---
---
Selective chrome removal, and chrome color problem
December 30, 2019
Q. Hello all and seasons greetings,

This is a great forum BTW - all roads lead to finishing.com for finishing problems :)

I have two separate problems (courtesy of the same supplier (with whom I no longer work ;)).

1) I have a small production run of some machined bronze castings that were within dimension tolerance before decorative chroming but are now out of tolerance due to the thickness of the plating. In other words, the machinist didn't allow for the thickness of the finish. The feature of the part that is out of tolerance is a pair of opposed shafts that are difficult to re-align for precision machining. However, the shafts are hidden from view inside bearings and do not need to be finished. So if the plating can be stripped the shafts will fit into their bearings. So my question is how best to tackle the selective removal of the plating on the shafts - chemical or mechanical? If mechanical, then what would be the best approach to ensure complete and even removal?

1.1) A related question. The supplier also missed one machining operation on the same parts before they went to finishing (facepalm). This operation is much easier but obviously will entail removal of material and the finish. So my question is: is it possible to selectively chrome only the machined area? Does this require masking the rest of the part or is there another way?

2) The same supplier made a batch of different parts from the same bronze and polished and chromed them. The specification called for three layer copper+nickel+chrome (I forget the specific thicknesses, but could look them up). However, unlike the parts they had previously made, these parts have a slightly yellow tint. So my question is how should I go about determining what is wrong with the plating and how best to go about remediation?

Many thanks for the input!
Thomas McIntosh
- Montreal, Canada
---
January 2020
A. Hi Thomas. Thanks for the kind assessment. If the shaft ends can be jigged for grinding or turning, that would be best. Otherwise you'd have to mask everything else and chemically remove in NaOH with anodic current, followed by stripping the nickel.

It's very hard to do selective nickel plating and chroming.

The most likely explanation for a 'slightly yellow tint' is no chrome plating on the nickel.

Although I don't have a full understanding of the parts, have you considered stripping them, then masking the shaft areas, then replating?
Regards,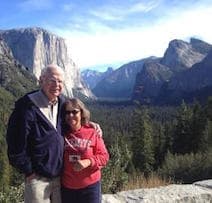 Ted Mooney
, P.E. RET
Striving to live Aloha
finishing.com - Pine Beach, New Jersey
---
January 3, 2020
Q. Thanks for the reply.

Getting the parts setup precisely enough to either grind or turn them is difficult. I was thinking that a process with more margin like CNC wirebrush or sandblasting might be enough to remove the plating without changing the underlying geometry of the shafts. Certainly completely stripping the parts, masking and replating as you suggest would solve the problem - but it may be cheaper to remake the parts from scratch at that point.

The yellow tinted finish on the other castings has the same luster or reflectivity as regular chrome. Is it possible to test to see if there is a chrome layer applied? If it is only nickel, I presume a layer of chrome can be added easily? I also read - probably here - about trivalent chrome having a yellow tint. Can proper "blue" chrome be applied over this?

Many questions, much gratitude :)
Thomas McIntosh
[returning]
- Montreal, Canada