topic 5464
Valve Body Deburring
(2000)
Q. I am currently working to remove burrs from valve bodies. We use strictly manual methods right now and are looking to automate this process. The burrs occur in intersecting holes and one hole only partially breaks into another leaving part of the hole remaining. This has prevented me from using deburr tools. I also have a problem with pipe threads in one hole and an orifice which if nicked causes the part to be scrap. Is there a fast deburring method out there that can remove burrs in hard to reach places without damaging delicate areas.
Patrick Rogers
- Bristol, Connecticut USA
---
(2000)
A. Pat There are 2 possibilities, but because of the threads, I suggest you check out a system for thermal deburring. This is a controlled explosion in microseconds that has tremendous heat that will remove burrs especially good on I.D.'s. and threads. There are a number of valve manufacturers using this type of equipment in this area.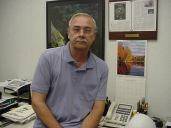 AF Kenton
Hatboro, Pennsylvania
---
July 28, 2011
Q. I saw your response on thermal deburring. I understand that is effective on aluminum, but we are making a lot of valve bodies out of 316 cold worked stainless. Do you know of any options other than hand deburring for this type material?
M Steffen
- Cincinnati, Ohio
---
November 29, 2011
A. We specialise in thermally deburring manifolds in steel, aluminium and stainless 316. We get excellent results.

Although the explosive deburring removes less material with 316 than with aluminium or steel, the milled burrs tend to be smaller and finer. So better to oxidise.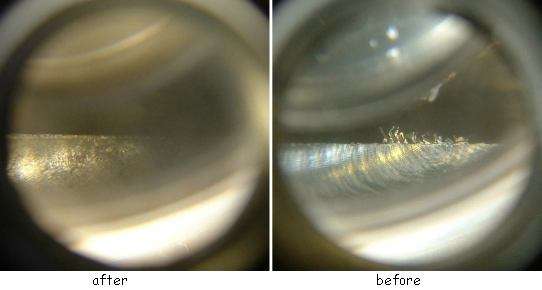 If too much heat is put in (for bigger burrs) you can start to get discolouring like the bluing from welded joints.
Martin Bridges
- Poole, Dorset, UK
----
Readers: our advertisers make this site possible for technical information exchange & camaraderie; they will contact the inquirers privately regarding any commercial needs. Please appreciate that the site would drown in spam overnight if we posted offers to sell from people paying nothing.


This public forum has 60,000 threads. If you have a question in mind which seems off topic to this thread, you might prefer to Search the Site