Where the world gathers for
plating, anodizing, & finishing Q&As since 1989
-----
Long ridges on copper electroform
Q. Hi Duncan - did you ever find out what was causing the bark-like ridges?
Gaelen Armstrong
- Fairfield, Iowa
September 14, 2022
---
"Electroplating and Electroforming for Artists and Craftsmen"
by Jay H. Newman
from Abe Books
or

Affil. Link
Your purchases make finishing.com possible
A. Hi Gaelen. Duncan's posting was from 13 years ago, so we may not be able to reach him. Describing your own problem and parameters may be more productive.
Luck & Regards,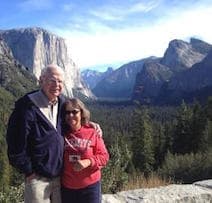 Ted Mooney
, P.E. RET
Striving to live Aloha
finishing.com - Pine Beach, New Jersey
---
A. Hmm, a lot of atoms of copper moved since then.
I did solve the major issue which in went back to organic contamination.
In general, I was using a small tank and no filtering so bagging the anode was important and initial results were good and then deteriorated. I have since discovered that polyester sheet will work but many sheet materials are polyester cotton blends and over a period of use the cotton reacts with the acids and transfers soluble organic compounds into the solution.
Since then, I upgraded my methods via research including a lot of reference back to this site and now use professional PDO copper oval anodes a big tank polypropylene anode bags and when needed and activated carbon filtering when the stations show up.
Also leaned a back titration to measure chloride content and worked with a number of addition agents.
It has been a busy 15 years.

Duncan Miller
[returning]
- Sheffield, England
September 14, 2022
---

Thanks for your reply, Duncan! Especially all these years after your original post :)

Q. Here is a picture of something we once had happen in one of our tanks - is it similar to what you described? We're quite fascinated by the texture and wanted to see what might account for it.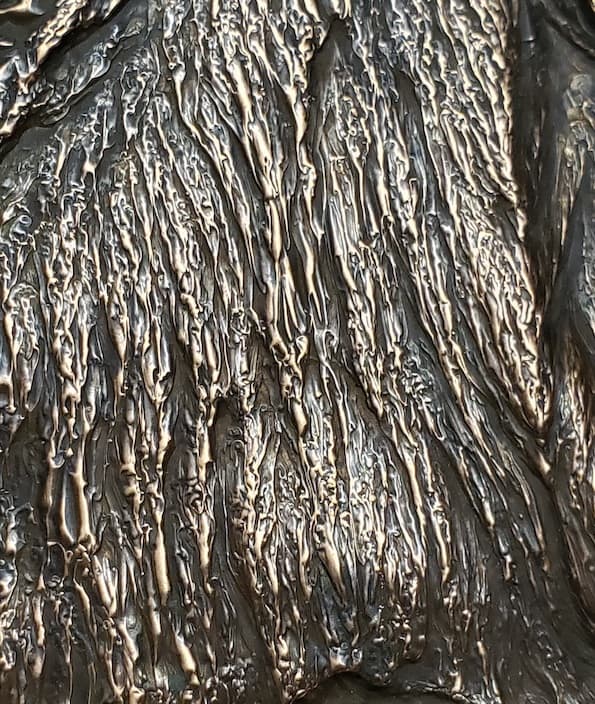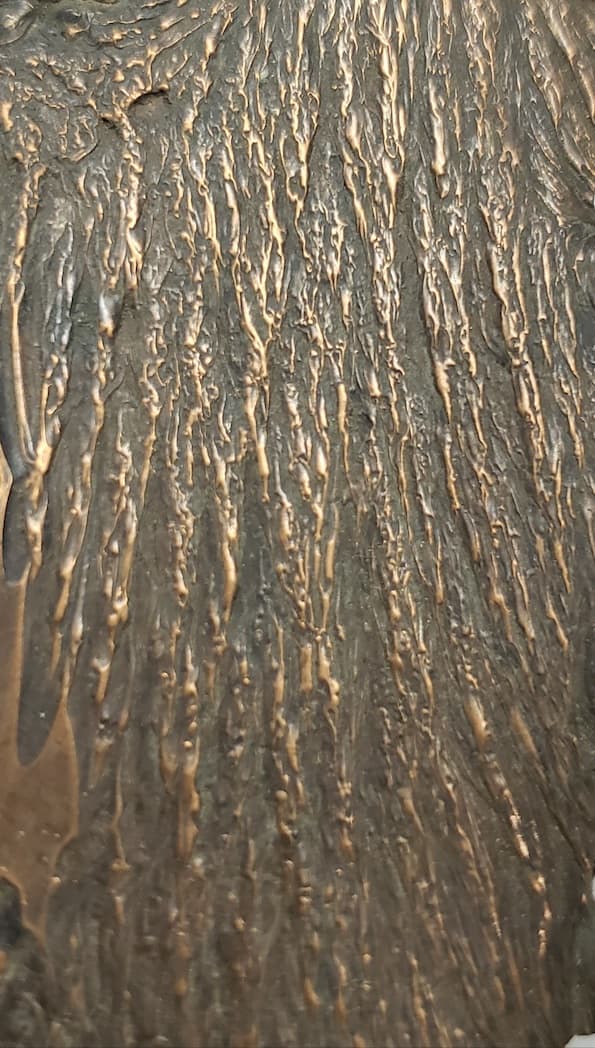 Gaelen Armstrong
[returning]
- Fairfield, Iowa
September 19, 2022
A. I found that surfactants like detergent caused this as did the fabric dressing on new calico fabric which years back used to be an animal hoof-based glue, also I think silicone-based polish and release agents can do this even when only airborne.
if you were using air agitation this could come in by accident from the air inlet and my happen as a one off.
The same things used in small amounts as addition agents will do this if the dose is increased as well.
Did you find that carbon filtering fixed the problem?
Duncan Miller
[returning]
- Sheffield, England
---
A. Very good article on trouble shooting acid copper plating baths : www.plateworld.com/editorial12.htm

Hope it helps and good luck!
Goran Budija
- Cerovski vrh Croatia
---

Thanks again for your reply Duncan. Whatever the cause was seemed to plate out after a few rounds... we're still interested in what agent was at work ... we'll do some tests with surfactants and see what happens : )
Thanks Goran : )
Gaelen Armstrong
- Fairfield, Iowa
October 17, 2022
---
---
↓ Closely related postings, oldest first ↓
---
---
Q. I am producing an electroform from an acid copper bath and have done so with about a 90% success rate for 20 years, just lately a lot of the work has failed due to long vertical ridges on the surface which look a bit like the bark on a tree, the master is 2" in dia and 5" long and the anode is a bagged tube about 6" dia and 6" high.

The bath is static and normally works without "burning" and treeing at 5 amps, I have replaced the solution to eliminate any contamination and the problem still persists; the acid is about 0.9 M and the copper sulphate 180 g/l nothing seems to have changed from the tried & tested formula -- any thoughts?
Duncan Miller
manufacturer - Sheffield, England
December 20, 2009
---
"Principles of Electroplating and Electroforming"
by Wm Blum
from Abe Books
or

Affil. Link
Your purchases make finishing.com possible
A. Duncan,
Copper sulfate seems a little on the low side, but with electroforming should be OK. Sulphuric acid is usually 45-90 g/l. You did not mention the chloride ion concentration. This should be around 50 ppm. Anodes should be phosphorized 0.02-0.08% P. The lack of chloride could be your problem. Almost sounds like step plating.
Mark Baker
Fellow Plater - Syracuse, New York USA