World's most popular finishing site / Internet's friendliest corner
topic 53424
How long Gold Plating over brass will last? Will the zinc discolor plating?
A discussion started in 2009 but continuing through 2019
October 21, 2009
Q. I am trying to do .5 micron gold plating over brass jewelry. but my manufacturer said that it will get discoloration very quickly because of zinc in brass. he said Zinc will migrate with the gold and will cause discoloration.

He suggested I do first Nickel or palladium plating then Gold plating, which will help my gold plating last for more longer period.

I need expert advise.
Sunny Singh
jewelry - DALLAS, Texas, USA
---
October 22, 2009
A. Hi, Sunny. I think you have been advised correctly. The gold and brass do slowly diffuse together if there is not a barrier layer of nickel between them. While this may not be a major problem at room temperature with thick gold plating, it may be with half micron thick plating.
Regards,
Ted Mooney, P.E.
finishing.com - Pine Beach, New Jersey
Striving to live Aloha
---
December 8, 2009
A. Hello,

In fact, a barrier layer shall be added between brass and gold.

Onto house-goods, we put a 5 microns bright nickel layer to avoid the problem of Copper diffusion into gold layer.

But, considering the new politics concerning "nickel-free processes" for jewelry, we have replaced the nickel barrier by a white bronze layer (5 microns) for the parts in permanent contact with skin.

Hope it can help you.
Nicolas Duthil
- Bordeaux, France
---
---
September 17, 2010
Q. I am doing high end 3 micron gold plated brass jewellery. My process is: copper plating on polished item, buffing, flash cyanide copper, palladium plating, micron gold and flash gold.

My question:
1) Can I use white bronze in between copper and palladium which my customer wants? I tried but could not plate anything over white bronze. It seems white bronze cannot be plated.

2) Can palladium be plated directly on brass. After buffing, at some places the plating wears off specially at the edges of the articles and hence the base brass gets exposed. Can I plate Pd directly on it? I tried rhodium but it attacks there.

Please help.

Regards,
DEBASISH BHATTACHARJEE
- KOLKATA INDIA
---
November 4, 2010
A. Hi,

You can always plate on top of Bronze, I think you have some problem with the chemistry of White bronze.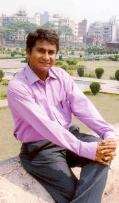 Praveen Kumar
plating process supplier
Mumbai, India
---
---
May 14, 2012
Q. I have a ring that says it is double layer of genuine 18k white gold and rhodium platinum over brass. Will that turn my finger green?
katie donalds
- duluth Minnesota
---
May 2012
A. Hi Katie.
Neither white gold nor rhodium will turn your finger green, but brass will. So if the plating is good and heavy and free of porosity you will be okay until it wears thin.
Regards,
Ted Mooney, P.E.
finishing.com - Pine Beach, New Jersey
Striving to live Aloha
---
---
May 27, 2013
Q. Hello!, I'm buying a bracelet from Europe and it's 22k gold plated brass, is that good? It says that it's non-tarnish but I will like to know from someone else too.

Thanks
Sara Stollreiter
- Guatemala
---
May 28, 2013
A. Hi cousin Sara. Unfortunately it is difficult to tell the quality of jewelry just from a seller's claims because their intention isn't really to inform you, but to induce you to buy. Yes, 22 kt gold plated jewelry is probably non-tarnish, and it can be fine, but the thicker the gold plating the better. If they don't tell you the thickness, it's probably not very thick at all. Good quality costume jewelry should probably have about one micron of gold plating on it. Good luck.
Regards,
Ted Mooney, P.E.
finishing.com - Pine Beach, New Jersey
Striving to live Aloha
---
---
December 8, 2015
Q. Hello I just purchased two bracelets, one says 18k gold over brass and the other just said rhodium plated over silver. Should I worry about tarnish?
Thelma Finnaman
- Egg Harbor City, New Jersey
---
December 19, 2015
A. Hello Thelma, the gold over brass will tarnish. The brass will migrate into the gold plated layer because there is no barrier plate. For the Rhodium plated, it would depend on the thickness of the rhodium plating. Rhodium is one of the hardest finishes as plated. Depending on how often the piece is worn would be directly related to the rhodium wearing off. The rhodium finish would hold up much longer than gold over brass. Sorry it took so long to respond.
Mark Baker
Process Engineer - Phoenix, Arizona USA
---
October 3, 2016
A. I have had bad luck with having my hand made brass Engineers ring professionally gold plated. I even suggested to them to nickel plate it first. They didn't and the gold plating wore off in a matter of months. Definitely nickel plate first. Good luck.
Stephen Beres
- Trumbull, Connecticut, USA
---
---
January 27, 2016
Q. Hi,

I have 2 choices,

1) Brass with 18K white gold plating (Coating: 0.03 mil)
2) 925 sterling silver with 18K white gold-plating (Not sure of coating thickness).

Please advise which will last longer. Been researching, and so confused about it.
OI HUI FANG
- Toapayoh, singapore
---
January 2016
A. Hi Oi. As noted earlier, trying to judge the longevity of a finish from the vendor's sales pap is nearly hopeless but I'll pick whatever is behind door "2" Door 1: 0.03 mil is .76 microns, which is probably reasonable today for costume jewelry. If it's a broach, it will probably last quite a long time; but if it's a ring, it probably won't last long (rings get a huge amount of wear).
Although you don't know the thickness of the gold plating on the sterling silver item, so it is impossible to predict it's longevity, the simple fact that it's made of sterling silver rather than brass, so is more costly, is a good indication that it's probably higher quality. :-)
Luck & Regards,
Ted Mooney, P.E. RET
finishing.com - Pine Beach, New Jersey
Striving to live Aloha
---
---
May 25, 2016
Q. If I want to gold plate spent brass ammunition, can I use the nickel plated brass and go from there or do I need to do something different?
Koby Sandusky
- Reading, Pennsylvania
---
June 2016
A. Hi Koby. As long as it remains "spent", nickel plating followed by gold plating sounds fine. Just don't try to fire it.
Regards,
Ted Mooney, P.E. RET
finishing.com - Pine Beach, New Jersey
Striving to live Aloha
---
---
October 19, 2016
Q. Really valuable information.

I would like to ask a question, if I would like to gold plate a brass ring as I understood nickel layer is necessary. But since this is a ring some people maybe allergic to nickel and would create problem.

In that case what would be the best practice?

Thank you
Jack Halis
- Philadelphia, Pennsylvania, USA
---
A. Hi Jack. Some would say to plate it with cobalt, but others suspect that cobalt is so similar to nickel that it's likely to have similar, just less publicized, issues. So white bronze plating is probably the best answer. There are several proprietary brands of white bronze plating processes available.
Regards,
Ted Mooney, P.E. RET
finishing.com - Pine Beach, New Jersey
Striving to live Aloha
---
---
December 7, 2016
Q. Ted,
I was wanting to gold plate brass, same as Koby. Thanks for the info.
You cautioned against firing such a round. Why? What are the consequences for such activity? Is it safety concerns or doing damage to a nice plating job?
Gale
Gale Kloesel
- Harper, Texas, USA
---
December 2016
A. Hi Gale. I'm no ammunition/firearms expert and I can't comment on potential safety issues with dimensional clearances, friction, cold welding in the barrel or clip, embrittlement of the casing and possibility of explosion, etc. I'm simply saying that gunpowder-charged bullets are lethal, precision engineered & carefully tested devices -- and I'd be very careful of willy-nilly alterations, especially amateur attempts at activating & electroplating because amateurs, almost by definition, often do a poor job and often don't understand all of the consequences of things.
Regards,
Ted Mooney, P.E. RET
finishing.com - Pine Beach, New Jersey
Striving to live Aloha
---
December 9, 2016
A. Gold plating brass is no problem and you definitely need a nickel undercoat.
Some brass cases come already nickel plated and there is a problem. Nickel passivates and has to be activated before it can be plated or adhesion will be very poor. It is much simpler to start with brass cases and nickel plate immediately with gold. This means nickel plate, rinse, gold plate not allowing the parts to dry out between.

I assume you are intending to plate the cases not the heads unless you are looking for low cost vampire ammo.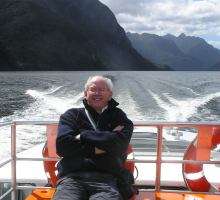 Geoff Smith
Hampshire, England
---
---
December 13, 2016
Q. Hello.

I have a briefcase with a scratch on the fitted brass lock. Where I've begun to sand down the scratched area with fine wet & dry sandpaper, the 'satin-gold lacquer' finish has been removed.

Is there a good method for touching up the gold lacquer finish or would I be best simply drilling out the lock and replacing it with a new one?

Grateful for any advice.

Many thanks,

Edward

Edward Murphy
leatherworker - Sussex, UK
---
December 2016
A. Hi Edward. Even if you know exactly what you've got, a perfect cosmetic repair is difficult. In this case I suspect, but don't know, that the lock had a thin layer of gold electroplating followed by some sort of clear lacquer. These finishes are usually mass-produced, with hundreds of parts simultaneously processed. I think the labor cost of re-plating and re-lacquering a single piece will be prohibitive, and that you will find it impractical to do in situ anyway.
Regards,
Ted Mooney, P.E. RET
finishing.com - Pine Beach, New Jersey
Striving to live Aloha
---
(You're on the 1st page of this topic) Next page >
---