Where the world gathers for
plating, anodizing, & finishing Q&As since 1989
-----
Muriatic Acid for fiberglass shower/ tub
Q. @Gary Zouzalik: You said mix 1 part muriatic acid with one part water but then said a stronger solution is one part muriatic acid with 15 parts water. This does not make sense to me. Which one is weaker and which one stronger?
Drew Adare
- Richmond, Virginia
August 1, 2022
A. Hi Drew. 1 part acid to 1 part water is stronger than 1 part acid to 15 parts water, but I don't think Gary said what you think he said :-)

I think he said if you want to scrub grout lines you can add 1 part acid to 15 parts water. But I hope you realize how nasty muriatic acid is, and are wearing proper gloves and googles and observing all appropriate safety protocols. Further, please remember that it is not a liquid, but is a gas dissolved in water. Any splashing accentuates the release of that gas to corrode everything it can reach. Personally I would never use muriatic acid for any home use.
Luck & Regards,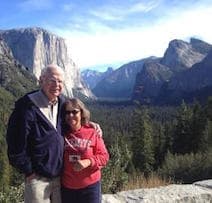 Ted Mooney
, P.E. RET
Striving to live Aloha
finishing.com - Pine Beach, New Jersey

Thank you for your reply. I did go ahead and try the muriatic acid 1 part to 5 parts water, soaked a cotton rag (which didn't dissolve) and laid it over the silica buildup and after 20 minutes I was able to wipe it away. Luckily there is no metal of any kind anywhere near this spot. I also had on the 2 exhaust fans in my bathroom. It did work EXTREMELY well on an area in which I have struggled for years. I am used to working with caustic chemicals so was prepared to take all the precautions while also warning others that this is not a solution for everyone dealing with this issue.
Thanks again!
Drew Adare
[returning]
- Richmond, Virginia
---
---
↓ Closely related postings, oldest first ↓
---
---
Q. I am planning on painting my fiberglass shower/ tub. I have been researching how to do this. I have read to use Muriatic Acid or acetone [affil link on Ebay & Amazon] to clean the shower after sanding.
What is the difference between the two, and which is the best to use?
Sam Beck
homeowner - Grenada, Ms
August 12, 2009
A. Hi, Sam: acetone [affil link on Ebay & Amazon] is a solvent and generally a good cleaner for fiberglass, although it is flammable. Muriatic acid might be used for removing excess grout, perhaps around a tile shower. It's hard to comment on what you may have read, not knowing what you read :-(
Regards,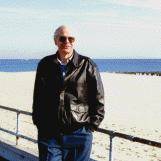 Ted Mooney
, P.E.
Striving to live Aloha
finishing.com - Pine Beach, New Jersey
---
---
Q. This is a question. Can you use muriatic acid to clean grout from a fibreglass tub.
Barbara Kaufer
- Catskill, New York, USA
December 31, 2016
A. Hi Barbara. It's tough to answer abstract questions, but muriatic acid attacks fibreglass slowly if it all -- so judicious use of diluted muriatic acid probably won't harm your fibreglass tub. But are you sure you are thoroughly familiar with muriatic acid? You need goggles, gloves, excellent ventilation, and great care ... as it is dangerous to you, and even the fumes can destroy chrome, stainless steel, and other metals. Good luck.
Regards,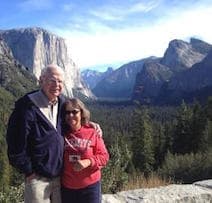 Ted Mooney
, P.E. RET
Striving to live Aloha
finishing.com - Pine Beach, New Jersey
---
A. I use Muriatic acid on my fiberglass shower. Dilute about 1 part acid to water to begin. I spray shower, let sit 20 to 30 minutes and then wipe. I do this several times as our water is very hard and I don't clean showers but about annually. My wife doesn't clean them at all, and why? She has me! I guess...

BTW, the grout lines in a fiberglass shower unit are "fiberglass"... Use a non-abrasive pad after the 20 to 30 minute soaks of the mixture. If it's not working fast enough, mix muriatic acid 1 part to 15 parts water. Careful though, this will eat the chrome off of your drains, faucets, and any type metal. It takes hard water deposits off with minimal manual labor, though might take an entire day in between sprays and soaking times. Yeah, I said, I don't clean them but once yearly... They do shine like new when I'm done however. A rotary scrubber in a cordless drill will help considerably!!
Gary Zouzalik
Banker-Do it yourselfer - Flatonia Texas
December 14, 2019