World's #1 finishing resource since 1989
No login needed: Chime right in
topic 52408
Best Alternative to Black Oxide Finishing
Current question and answers:
December 31, 2020
Q. What are some finishes that can be barrel/bulk applied and get a nice even finish. Currently I am using black oxide because it can be done in large quantities and provides an even finish. I am using 1075 heat treated spring steel and run over 10K parts a month.

I have tried manganese-phosphate & oil but it doesn't look good. I need a finish that can be done in bulk and comes out aesthetically looking good for consumer use.

I would appreciate any advice on different finishes I can try. I'm hoping to find one that will work and is somewhat cost effective.
B Hubel
- Chicago Illinois
---
December 2020
A. Hi B. Zinc plating can be done in bulk in plating barrels, and this is the least expensive plated finish. It is available in clear-blue, yellow, or black.
A potential issue however is that it will surely require hydrogen relief baking after plating, and it is also possible that your components are too hard (too sensitive to hydrogen) for plating. Mechanical plating or dip-spin zinc-rich 'paints' are another possibility but they may be too expensive.
Is the black oxide coating unsatisfactory in some way?
Luck & Regards,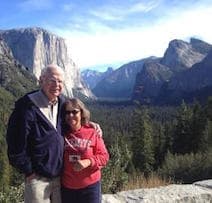 Ted Mooney, P.E. RET
Aloha -- an idea worth spreading
finishing.com - Pine Beach, New Jersey
---
January 5, 2021
Q. Ted, Thanks for your feedback. All the parts are plated and shipped in bulk. Then the parts must be packaged individually. When testing the "black zinc" we found that during the bulk shipping process it scratches, and the silver zinc is exposed.

An issue we have had with black oxide is that sometimes the parts do not come out evenly plated. The plater said they do not know what the issue is. Sometimes a large portion of the parts will have patterns of darker and lighter areas. We are plating 1" wide strips that are 3-4" long. We need an even black oxide plating without different tones of light and dark. Aside from that issue we would like a higher level of rust resistance.
We have also test manganese-phosphate & oil but when shipped in bulk the parts rub together and level "snail trails" little whitish colored lines. We need a part without streaks and scratches.
Any other thoughts or recommendations would be appreciated.

Bryce Hubel
[returning]
- Chicago, Illinois
---
January 2021
A. Hi Bryce. Hopefully a reader can help you solve the inconsistency problems in the black oxide process, but realistically, as Larry Durney explains in his "Trouble in Your Tank" [affil. link to info/book on Amazon or on AbeBooks], it is very difficult for a reader to help a plating shop with you and I as middlemen because it violates most of the rules of troubleshooting, including "Walk the Line" and "One Boss" :-)
Black oxide has very little corrosion resistance, and most of that is from the oil or wax you use, so maybe trying some changes there will help.
It sounds to me like zinc plating with black chromate is a worthwhile upgrade, but maybe zinc-iron plating with black chromate would be better since the color is more robust (sorry, I don't know if it's more abrasion resistant). Personally I think you should look at that "shipping in bulk" and see if it can be improved.
Luck & Regards,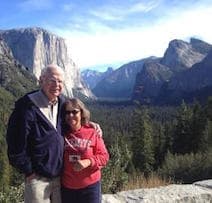 Ted Mooney, P.E. RET
Aloha -- an idea worth spreading
finishing.com - Pine Beach, New Jersey
---
---
---
Previous closely related Q&A's starting in:
June 16, 2009
Q. My company manufactures specialized test equipment in small quantities. In the past we have used black oxide plating on the various steel parts in the equipment. Unfortunately, at least in Northern California, black oxide plating is no longer available.

We have used black zinc plating as an alternative but the price has been high. For example, a 3" x 7" x 5/8" steel rectangular plate is costing us $4. each to be plated in lots of around 100, almost as much as the raw material costs us. In addition, although the black zinc plating looks good, we have occasionally had flaking of the plating, something that was never a problem with the black oxide.

Is there an alternative to black zinc plating that will give us a black appearance but be less expensive than black zinc? The test equipment is always located inside and generally is never wet with water but will sometimes get oil splashed on it.

If there are no plating alternatives that are black in color, is there a more cost effective plating that still has good appearance in a different color (i.e., silver or gold?).

Thanks,
Paul Pitchener
Product Designer - Brisbane, California, USA
---
June 18, 2009
A. Hi, Paul. Zinc is the least expensive metal plating, although silver or gold might be a bit less expensive than black. Black oxide is apparently what you need and it is inexpensive, and I would be very slow to move to a more expensive and less satisfactory coating until I was positive that black oxide was impossible to get. Because the quantity is small you may be able to expand your geographical limits if necessary.
Regards,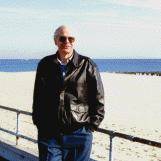 Ted Mooney, P.E.
Striving to live Aloha
finishing.com - Pine Beach, New Jersey
---
June 24, 2009
A. Well Paul I find it rather hard to believe that you can not find anyone to do your bluing for you. Granted there are no plating shops up here in the Great White North that do caustic bluing but there is a good reason for that. The simple fact of the matter is that there is a gunsmith under every rock and bush that are willing to do caustic bluing for under $40.00 per gallon for small parts that require no polishing. The plating and machine shops finally stopped doing caustic bluing. They just could not compete. I would imagine the situation is much the same down there. I just looked at the California Yellow pages and there are 441 listings under guns and gunsmiths. I'm not a gambling man but I would be willing to bet a case of beer that there is a gunsmith within 15 or 20 minutes of your location that would gladly run your parts though for a small fee. I think you would be quite surprised to learn how much bluing gunsmiths actually do for machine shops. Gunsmiths are generally always a dollar short and a day behind in rent. I once made 500 small jackshafts for a local hobby shop that was selling them to little old men and ladies to polish rocks and model airplane parts with. Go through the yellow pages and start calling shops. :o)

Rod Henrickson
gunsmith
Edmonton, Alberta, Canada
---
June 25, 2009
A. Try in-house, do-it-yourself room temperature blacking from (1) Hubbard-Hall, (2) Birchwood Casey, or (3) EPI (Electrochemical Products Inc.) [a finishing.com supporting advertiser] in Madison Wisconsin. If there are others, please forgive me

Robert H Probert
Robert H Probert Technical Services

Garner, North Carolina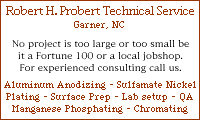 ---
June 30, 2009
! It should be noted that the cold blues are a poor replacement for caustic bluing. They don't offer the longevity of caustic blues. In fact they offer little more than 1/10th the protection of caustic blues. It should be noted that cold blues can be made to last longer with thorough cleaning and heavy waxing of the parts. Also cold blued parts should not be handled with bare hands as the acid in our skin tends to break the cold blues down relatively quickly. :o)

Rod Henrickson
gunsmith
Edmonton, Alberta, Canada
---
July 6, 2009
Black Oxide is still readily available at many facilities in your general area.
Bill Grayson
Metal Finishing - San Jose
---
---
November 17, 2016
-- this entry appended to this thread by editor in lieu of spawning a duplicative thread
Q. Hi, we are using black oxide coating for steel components but can we have another method which would be less hazardous to the human interface or it would increase the life of component against moisture?
suraj Gorlewar
- India
---
November 2016
A. Hi Suraj. We need to know the application and the environment for a thoughtful answer, but zinc electroplating is inexpensive, corrosion resistant, and poses less risk of burns.
Regards,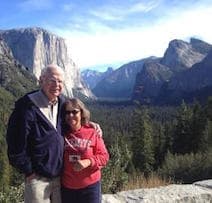 Ted Mooney, P.E. RET
Aloha -- an idea worth spreading
finishing.com - Pine Beach, New Jersey