Not a lecture hall but a roundtable with a seat for you!
60,000 topics spanning 36 years. Education, Aloha, & Fun
topic 51966
Electrodeposition/e-coating Anolyte, Ultrafiltration, Constituents, Bacterial Growth
A discussion started in 2005 but continuing through 2020
2005
Q. Shall I add any of the following chemicals in the anolyte tank to reduce the Bacterial growth in E.coat process?
1. Silver Nitrate
2. 5-Chloro 2-methyl-4-Isothiazolin-3-one
3. Hydrogen Peroxide 33%

or Shall I put U.V sterilizer in the D.M water line to control bacteria ?

or Can you tell me best method to sort out the issue?
SARAVANAN
[last name deleted for privacy by Editor]
wheels - Chennai, Tamil nadu, India
---
2006
A. Before adding any chemicals you should seek the advice of your paint supplier.

The simplest way is to add Hydrogen peroxide and circulate for a few hours before draining the entire anolyte and refilling with fresh. Hydrogen peroxide will break down into water and nascent oxygen and will not be a threat to the paint bath.

Thereafter keep a close watch on the pH and maintain in within the range specified by the paint supplier.
Gurvin Singh
Coatec India

Mohali, Punjab, India
---
---
2006
Q. We are leading automotive wheel manufactured in india. Recently we are facing the following problem in our process plant. The problem was heavy algae formation in the anolyte solution. For that we are taking the following measures.


affil. link
Electrocoating: a Guidebook for Finishers
by Electrocoat Association
from Abe Books
or




affil. link
"Handbook of Electropainting Technology"
by W. Machu
from Abe Books
or

1. Sent the algae to biological lab for test to know what type of algae.

2. Sent query to anode supplier for compatible in between anolyte and electrode membrane

3. How frequency it is growth

4. Sent query to chemical supplier.

During study we observed the algae formation started when the fresh solution preparation after 52 hrs circulation.

Anolyte flow rate drastically declined during this period from 2 lit/min to 0.5 lit /min

Lab study shows the algae not water based it is sulphate reduced type algae.

UV sterilized only will kill water based algae only.

For that now we are doing instead of 7 days once cleaning the tank we reduced the frequency of 3 days.

I request to know more about to avoid the algae formation in the anolyte solution please sent suitable technical solution.
KUMAR K.V
- CHENNAI, TAMILNADU, INDIA
---
---
Fungus is growing in anolyte compartment of CED bath
Tutorial:
CED is an acronym for Cathodic Electro Deposition, i.e., electrocoating or electropainting where the work is cathodic. The anodes are in in a compartment separated from the rest of the solution by semi-permeable membranes; the solution in the anode compartment is called "anolyte".
2006
Q. Dear sir,
In my acrylic CED bath, the anolyte solution is continuously recirculated, in which I am maintaining pH <3 and conductivity >300 and <5500 for anolyte solution as per the acrylic resin product supplier specification. While bath ages, conductivity increases slowly and pH decreases correspondingly. Due to acidic pH, fungus are forming in the anolyte tank which leads to flowmeter and pipe line through which anolyte solution passing is blocked after few days. From your site I came to know that maintaining the anolyte conductivity in higher range will reduce the fungus formation.
1. Really it is true (high conductivity will reduce the fungus formation)?
2. If so, how to increase the conductivity of anolyte solution.
Ravichandran.R
- Mumbai, India
---
July 10, 2013
A. Install a conductivity controller and sensor. This will maintain conductivity near a desired set-point by activating a fresh DI water valve.
Dan Mack
- Horicon, Wisconsin
---
---
Throwing power of CED paint
February 13, 2009
Q. In CED painting how we measure throwing power of CED Paint by 4 box section method?
Jazeel Siddiqui
paint consultant and supplier - Pakistan
---
---
April 24, 2009
Q. What is anolyte, theory of ultra filtration for ED paint, constituents of ED paint? -- because I am doing work In CED line.
Liaqat Bashir
Automotive - Tehran, Iran
---
May 12, 2009
A. Anolyte is a solution of DI water and an acid. The pH and conductivity of this is specified by the E-coat paint supplier. The acid to be added is normally called pH controller and is also supplied by the E-coat paint supplier. The function of anolyte is to conduct the charge from the anode to the paint and to carry away the acid generated in the anode cell into the anolyte reservoir.

The theory of ultrafiltration is much like the function of the kidney in the human body. The UF membrane removes water along with solvent and solubilizer from the E-coat bath and this solution is called permeate. The permeate is recycled back into the E-coat bath after utilizing it for paint recovery. If it is drained it leads to unbalance of solvent and solubilizer in the bath as well as the permeate tanks.

The constituents of ED paint is not part of public domain and will be covered under IPR. That in any case is not useful information for a user.
Gurvin Singh
Coatec India

Mohali, Punjab, India
---
June 15, 2009
A. In addition to Mr Gurvin

E coat Paint is combination of D.I Water _ 85% + Emulsion + Paste _13% (Mainly Black, Grey primer)+ Solvent 2%.
SURYAPAL SINGH
- DELHI, INDIA
---
---
What is the major function of anode cells in CED?
January 21, 2015
-- this entry appended to this thread by editor in lieu of spawning a duplicative thread
Q. Please anyone explain what is major functions of anode cells in CED bath?
vinodh Balu
- chennai,TN,INDIA
---
January 2015
A. Hi Vinodh. I don't know a lot about ED, but the major function of the anode cells is to complete the circuit since the work is the cathode :-)
Gurvin's explanation of the anolyte and ultrafiltration explains the situation a bit further.
Regards,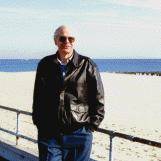 Ted Mooney, P.E.
finishing.com - Pine Beach, New Jersey
Striving to live Aloha
---
---
Can't get electrocoating voltage high enough
February 3, 2016
Q. Dear Experts,

Currently I'm facing voltage drop for my ED paint Anolyte Membrane.

Voltage using is 240 VDC to 350 VDC.

When testing without the load, it can reach the voltage that I set. But with load it can reach only 290 VDC even I set at Max side.
I suspect maybe our RECTIFIER is having a problem; please give advice on this matter.
One more thing, can anyone share the correct method to check whether Anolyte membrane Cell is Okay or NG?
PRATHIBAN SAIMAN
- KUALA LUMPUR, MALAYSIA
---
---
August 18, 2017
Q. HELLO SIR,
I AM A PLANT SUPPLIER.

I WANT TO KNOW HOW MUCH QTY OF BACTERIA IN ANOLYTE IS GOOD, AND WHAT CAN REMOVE IT? ONLY UV LIGHT, ANY OTHER OPTION? PLEASE CONFIRM.

IF ANODE CELL INTERNAL LEAKAGE, HOW CAN I KNOW BECAUSE WE ARE USING FREE RETURN LINE.
JAY MISHRA
PAINT SHOP SUPPLIER - PUNE MAHARASTRA INDIA
---
September 25, 2017
A. Check with your paint supplier about using a small amount of biocide in the anolyte. Once you have bacteria, it needs to be mechanically removed (brushes, hosed out, etc.) You will know it when you have it because it resembles cabbage in the return tubes.

You can check for internal leaks by shutting off the anolyte pump and closing the supply and return for each membrane. The anolyte level in the leaking membranes will equalize with the level in the paint tank.
Dan Mack
- Horicon, Wisconsin
---
---
DI Water solution and Quality in E-Coating
October 9, 2017
Q. Hi ... I'm new to this and put into the deep end at my work place, concerning the e-coat line.

What is the water called, DI or DIY?
I know acids Hydrochloric Acid and Caustic must be added and the conductivity must be at a certain level. To get to the desired/acquired quality of DIY water.
Nico Schultz
Handyman / Maintenance - Port Elizabeth, South Africa.
---
---
How to heat E-coat tank for single shift operation?
November 9, 2017
Q. I'm having problems with keeping the e-coat tank warm. We are only running one shift so the e-coat does not run during the night shift. What can I does to keep the temperature up?
Mark Grajewski
- Dayton Ohio
---
July 13, 2018
A. Mark Grajewski,
You must be having chiller to keep the temperature of paint in required limit. Just raise the temperature of the chiller and your problem is solved.
Avinash Vidhate
- Nashik, Maharashtra, INDIA
---
---
January 27, 2018
Q. Dear Sir,
I am a plant manager of a CED plant. Right now, because of our supplier's mistake, we are facing the problem of UF membrane choking. One Outside Auditor came for the audit and he has suggested piping changes in CED ... that can take time.
Because of this problem I am not able to add more paint in my bath and there is much less paint there; and our pH value is about 4.5 only (which should be min 5.8 as per our paint supplier).
What should I do to increase pH?
Viren Khunt
pumps - Rajkot,Gujarat,India
---
---
April 11, 2018
Q. I operate a large cathodic epoxy e-coating process coupled with a powder shop. We specialize in painting cooling fins on large transformers (grid size). The fins can be 300 mm deep and only say 10 mm wide. while coating the whole outside is simple and cheap I am curious to know why the e-coat doesn't coat the inside of the fin too. I know it is about Throwing Power but none of my "experiments" have had any success. I am guessing the physics of the set up is against me and that the necessary Throwing power quickly gets exponential for what I am trying to achieve. Any ideas?
Jimmy Ganly
Paint shop at Large Transformer producer - Cavan, Ulster, Ireland
---
---
May 4, 2018
Q. Hello expert, I work in a CED paint shop. I need to know why current is not passing through the ED tank circulation pump.
Paint is charged by Anode cell and conveyor having Negative charge. Its circuit being completed through process parts.
But no current is available in pipe lines or tanks. So what is the Fundamentals?
Please explain it to me.

Thanks
Ambrish Dwivedi
VOITH INDUSTRIAL SERVICES INDIA PVT LTD - Aurangabad, Maharashtra, india
---
July 13, 2018
A. Ambrish Dwivedi
The conductivity of CED bath is very low, hence it requires 200-250 volts to flow the current.
The volume which flows through the pipe is so less as compared to tank volume that the voltage doesn't reach to the pipeline. Hence we do not get any current where you are expecting.
Avinash Vidhate
- Nashik,Maharashtra,INDIA
---
---
Fouling of Anode Electro Deposition System
July 12, 2018
Q. My situation: RO system permeate tank got filled with some fungus because of not using it for a long time. Is it really fungus? It choked pipeline which carries permeate to rinse tanks
Kasi Viswanath Boddeti
- India
---
July 13, 2018
A. Fouling of Anode Electro Deposition System.
It is fungus. Clean the tank every time before use.
The fungus does develop after certain period.
Avinash Vidhate
- Nashik,Maharashtra,INDIA
---
July 2018

Thanks for your three answers Avinash!
Regards,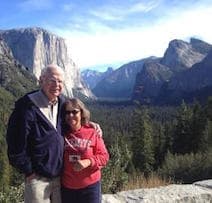 Ted Mooney, P.E. RET
finishing.com - Pine Beach, New Jersey
Aloha -- an idea worth spreading
---
---
August 14, 2019
Q. We are running CED. Sir, actually the membrane of anode cell is torn, so it can be applicable to use in CED? Because our product is not going to be ok.
When we circulate the DM water, it passes thorough anode cell and get it back in to the bath, will it affect the result?
Nilofar vohra
- Vadodara, Gujarat, India
---
---
CED Coating has face shining problem
September 25, 2019
Q. We manage all the parameters for CED. But we have face shining problem on the coated job. What should we do, please guide us.
Nilofar Vohra
[returning]
Coating ind - Vadodara, Gujarat, India
---
---
CED coated object shows wrinkles
September 25, 2019
Q. Sir, we are running CED bath. We are new. CED coated object shows wrinkles. What are the the causes for this problem?
Nilofar vohra
[returning]
- Vadodara, Gujarat, India
---
September 2019
A. Hi Nilofar. Did you replace the torn membrane? Can you please send some photos to mooney@finishing.com for posting here? We have hundreds of Q & A's about CED problems on this site, but I see nothing about "shining" or "face shining" and don't want to misunderstand. Are you saying that you are applying a matte CED coating and the reflectivity is too high? Too high compared to what: Is it just an occasional part? Is it one particular area on every part?
When you are just starting and have no hands-on experience it can be tough. You may want to contact the paint vendor, the system supplier, or a CED consultant to help you get started. Best of luck!
Regards,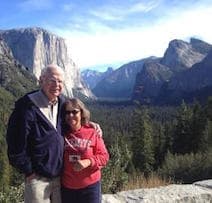 Ted Mooney, P.E. RET
finishing.com - Pine Beach, New Jersey
Aloha -- an idea worth spreading
---
---
October 9, 2019
Q. Sir how to choose the pump for CED Paint circulation? What's the requirements for choosing that?
Mano har
Kesm India LLP - Cuddalore, Tamilnadu, India
---
---
January 16, 2020
Q. Hi, please advise on respective problem. Currently we can observe biofilm growth in our anolyte system. Suspected bacteria growth in ED system, which enter our anode membrane and cause anolyte overflow into bath. This results in pH drop within the system. Is there any effective way to solve this problem? currently we are adding in biocide every week, but not effective enough to solve. Thank you.
jayakumar ponniasalan
ecoating - Selangor malaysia
---
---
March 2, 2020
Q. Hey,

I have a question and I tried to search a lot for it
We have in our company electrophoretic technology Polyurethane,
We have solvent which come with the lacquer from the same company
Now the company bring a new solvent.
There no difference between them in the experiment
But analysis of contamination for the new one finds that
Iron 2.6 mg/l
Copper 0.37 mg/l
Zinc 1.44

Our Solvent.. Old one
Iron 1.1 mg/l
Copper 0.06 mg/l
Zinc 1.1 mg/l

I want to know does this difference in the impurities make difference in the work?
What is the range of metallic contamination?

Thanks in advance..
Eslam othman
Asfour Crystal - shobra elkhima, Egypt
---

Please remember that THIS IS NOT A CONSULTING SERVICE! No one is standing by to answer your questions :-)

Rather, this is a public forum which only works if readers try to address other people's questions. If you add yet another question to a long list of unanswered ones, what do you think the chances are that it will be answered? :-)

There are lots of unanswered questions on this thread, and if you attempt to offer some insight on one, it raises the interest level and increases the likelihood that your own question will be answered ... and there's no quicker road to learning than trying to teach!
Regards,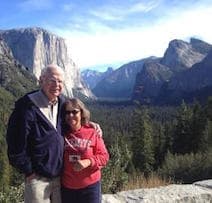 Ted Mooney, P.E. RET
finishing.com - Pine Beach, New Jersey
Aloha -- an idea worth spreading
---
March 2, 2020
Q. I want to thank you for your time and information.

I have a question about e-coating ( polyurethane)

What is the range of metallic impurities that we have to agree on the solvent we use.

Like I have now two companies with 2 Solvent
After the metallic analysis
The first one :
Iron 2.6 mg/l
Copper 0.37 mg/l
Zinc : 1.44 mg/l

The second one :

Iron 1.1 mg/l
Copper 0.06 mg/l
Zinc 1.1 mg/l

The first one is more cheaper than the other

So can you please tell me a range of metallic impurities for the solvent to be used.
Eslam othman
Asfour Crystal - shobra elkhima, Egypt
---
---
May 30, 2020
Q. ED PAINT IS NOT CIRCULATING THROUGH BAG FILTERS. INLET PRESSURE 3.5 KG AND OUTLET SHOWING 0 KG AFTER REPLACEMENT OF NEW FILTERS. PROBLEM OCCURRED AFTER 50-DAY LOCKDOWN AND RESIDUE CHECKED; FOUND 400 MG/LIT.
KINDLY SUGGEST AND ADVISE; CURRENTLY WE ARE CIRCULATING PAINT THROUGH STRAINERS ONLY.
Yoganand jadhav
- Aurangabad Maharashtra
---
---
October 11, 2020
Q. Sir Good morning,
We are facing of Bend test failure after CED painting; kindly suggest major reason of failure of bend test.
Thanks.
Raj Bahadur
- Gurgaon Hariyana, India
---
October 2020
A. Hi Raj. The reason for failure is either insufficient adhesion or, probably less likely, brittleness of the coating. Can you tell us the details of the bend test you failed, what kind of pretreatment you do, and what kind of paint you are applying? Only rarely can either a medical practitioner or a CED practitioner do a diagnosis from a single symptom; we probably need more info. Is this a new installation that has not yet produced satisfactory work, or a long-established one which only recently developed this new problem? Thanks.
Luck & Regards,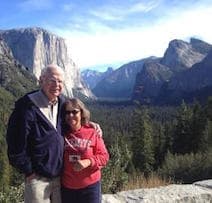 Ted Mooney, P.E. RET
finishing.com - Pine Beach, New Jersey
Aloha -- an idea worth spreading
adv.