Where the world gathers for
plating, anodizing, & finishing Q&As since 1989
-----
Measuring pH in galvanizing flux
March 7, 2009
Q. What's the most cost effective method to measure pH in galvanizing flux?

Geoff Crowley
Crithwood Ltd.
Westfield, Scotland, UK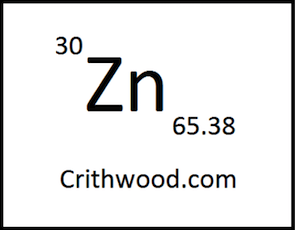 ---
March 25, 2009




A. Geoff,

Notwithstanding cautionary notes that have appeared on this site about the uselessness of pH meters, I've found that a cheap digital pH meter gives numbers that agree with the results of a particular organic indicator. To the extent that it can distinguish pH 4.1 from 4.3 from 4.5 in triple salt. The probe seems not seem to be killed by the flux.

I'll post back here at the weekend or early next week with some details.




Bill Reynolds [deceased]


We sadly relate the news that Bill passed away on Jan. 29, 2010.




---

March 25, 2009




A. While I am not familiar with the chemicals in the flux, I do know that there is a vast difference in probes and even between probes of the same type from the same Mfg.
Case in point: we had two new digital meters that had gel type probes. Both bought as the same time at an auction. One worked very well for about 6 months and the other one for over 2 years and was badly mistreated in use. It was properly cleaned and stored each evening.
At one place, the plates could destroy a probe of any type in a matter of weeks because they would leave it in the nickel solution for hours. Nickel ions would slowly work there way into the filling solution/gel.
Even cheap ones will work fairly well if taken care of when working over a short calibration range.

James Watts




- Navarre, Florida






---

March 25, 2009




A. Geoff,

Prior to about 1975 the literature said that the flux pH should be 5. Now most literature calls for pH 4.2 or between 4.0 and 4.5. In 1975 I dissolved some commercial solid triple salt and with a pH meter measured about "3.5." After many trials with various pH meters, pH electrodes, and many types and brands of pH paper, I concluded both are not usable. As a chemist I discovered a testing and adjusting method for flux pH.

There is much more to the flux system than pH. Dissolved iron+2 and solid orange iron+3 play parts in thicker zinc on the product and in dross formation. You must "drink deeply" on this subject. Too high pH gives a weak flux with black spots, whereas too low pH causes the product to dissolve in the flux raising the iron+2 concentration. pH control in flux is my secret.

Regards,

Dr. Thomas H. Cook




Galvanizing Consultant - Hot Springs, South Dakota, USA





---
March 28, 2009
A. My method for checking acid demand of the flux

Indicator
Dissolve 1 gram methyl orange [affil link] in 100 mL water. This may need to stand overnight for complete solution.

Dissolve 0.5 gram methylene blue [affil link] in 50 ml water.

Mix the two solutions.

This gives 150 mL of an indicator which is yellow at pH about 4.5 and higher, grey-light purple at pH about 4.3, and purple at pH about 4.1 and lower.


Titrant
0.25 N hydrochloric acid. This is close to 27 mL of 35% acid in 1 liter, but needs standardizing and adjusting to the precise normality. The standardizing procedure is a bit involved, but is well known - but I'll post it if you want. Optionally, you can purchase vials which contain an accurate quantity of acid for dilution to a nominated volume which gives a known normality.

If checking the acid demand of the flux is the only use for the 0.25 N hydrochloric acid, it really isn't worth going to the trouble of accurately adjusting the normality -- just make 27 mL of concentrated acid up to 1 litre which will give adequate accuracy for this particular determination. But I use the same acid in determination of sodium hydroxide and sodium carbonate in the caustic degreaser, for which I need an accurately known concentration, so I adjust it to right on 0.25 N.


Procedure
Measure 100 mL flux sample into a 250 mL Erlenmeyer flask

Add 10 drops (0.5 mL) of the mixed indicator (shake the bottle first). Use double if you like bright colours.

Yellow = acid addition is required, grey-light purple = acid is OK, purple = excess acid in the flux (which does no great harm but is unnecessarily corrosive).

If yellow, titrate with the 0.25 N hydrochloric acid to a grey-light purple endpoint.

Then mL titration x 10 = liters of concentrated (33-37%) hydrochloric acid needed by the 40,000-litre flux tank.



Comment
The plant uses triple salt. We started on quadflux, but couldn't tolerate the vast amount of fume as the work went into the zinc, so adjusted it back to triple which works fine. I measure acid demand (as above), iron, zinc (and from that calculate zinc chloride), total chloride, ammonium chloride (calculated from a chloride balance), and sulphate because the pickle acid is sulfuric.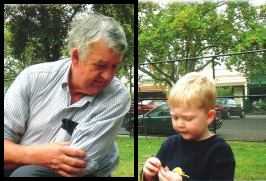 Bill Reynolds [deceased]
We sadly relate the news that Bill passed away on Jan. 29, 2010.
---
March 30, 2009
Bill Reynolds:

My brief response to your posting is:

1) Your methods are far more complex than need be.
2) Quadraflux, properly formulated and properly maintained does not cause a "vast amount of fume."
3) I would never trust calculated values for ammonium chloride or sulphate.
4) I have much simpler methods which are direct. I have a 5 minute quantitative test for sulphate. A direct test for "ACNV." (NOTE: My 30 year old "ACN" has now been replaced by "ACNV" which allows much better flux control. Now we can tolerate high iron +2 in the flux.)
5) "Excess acid in the flux" is not okay. Very low pH attacks the steel and the iron+2 rises internally in the flux solution. Also any metallic heat exchanger is attacked by excess acid.
6) In North America about 80% of the plants tend toward too high of pH in their flux, whereas about 20% too low. In Europe I believe the reverse is true (more HCl plants with inadequate rinsing.

You are inventive. I wonder if your term: "Acid Demand of the Flux," will catch on? I had to respond to your posting, I trust you will not take my comments personally.

Regards,
Dr. Thomas H. Cook
Galvanizing Consultant - Hot Springs, South Dakota, USA
---
April 1, 2009
Geoff Crowley and Dr Cook,

I had originally intended to give the make and model of pH meter that we had found to be OK, in response to Geoff's original post. Then in light of (a) James Watt's and Dr Cook's comments about various meters, and (b) our own situation where we are more interested in how much acid to add if indeed any is needed, than in the actual pH, I decided to post my control method instead in the hope that Geoff would find it useful, since it's quick, accurate, and costs nothing to do.

My concept of "acid demand" is hardly new or innovative. It's simply "is the pH lower than, higher than, or spot-on optimum, and if it's higher then how much acid is needed to make it right?" which struck me as a more useful control than just knowing the present actual pH. A mixed indicator with a distinct colour change over a narrow pH range is needed. A mixture of methyl red [affil link] and methylene blue has those characteristics and has been used for over 50 years that I know of - I only had to change the methyl red [affil link] to methyl orange [affil link] which shifted the colour-change pH a small amount to where I wanted it.

Geoff's and your comments and advice over the past few years were very helpful as we planned then commissioned this plant and now have a year's experience - now maybe I can reciprocate.



Let me respond to Dr Cook's last post point-by-point.

1. My methods are not complex. Since I have not posted them (except of course for the acid demand on this thread), you don't know what they are so I don't see how you can think them complex. The entire flux analysis is a leisurely 30 minutes, using simple titrations and no instrumentation. The caustic degreaser, sulfuric acid pickle, and quench tank together are another 30 minutes. Too easy. The acid demand determination on its own, of course, is just a couple of minutes.

2. Properly formulated, as per your posts over the last few years, quad flux DID cause a vast amount of fume. Adjusting back to triple reduced the fume greatly. Geoff Crowley's response at the time to my posted enquiry about that, confirmed that our observations were in fact in line with the known characteristics of the two formulations. The same information had also been published separately, but I had happened not to read it before we started the plant. Triple is giving absolutely no black spots so we have no incentive to go to quad. Note that we have tested both, so this is a choice based on what actually happens, not on other people's ideas of what might happen.

3. I agree with you that sulphate cannot be calculated. There is simply no base on which such a calculation could be formulated. For that reason, I measure the sulphate (as stated in my post). Calculation of ammonium chloride is simple and accurate. The only anions in the flux are chloride- and sulphate2-. The only cations in the flux are ammonium+, Zn2+, H+, and Fe2+. In my leisurely procedure I measure, with 2-decimal place accuracy, all the anions and cations except ammonium+. Then calculation of the ammonium+ is simple arithmetic.

4. With no information about your methods or concepts, I can't comment.

5. and 6. You endorse my comment about excessively low pH. It is not OK, but does no great harm. It is unnecessarily corrosive. Running with excessively low pH all the time could indeed raise the Fe2+ faster than otherwise. Plant administration can choose between using extra-low pH and more frequent cleaning of Fe2+ from the flux, or using whatever other action is appropriate to their plant to avoid the extra-low pH and thus have longer time intervals between Fe2+ removals. It's really just a cost-comparison thing.

High quality end product is a direct function of using correct processes and proper control of the tanks of chemicals. The processes are known, and proper control is simple and virtually cost-free.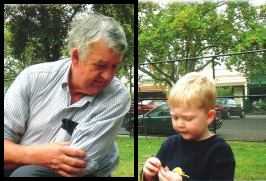 Bill Reynolds [deceased]
We sadly relate the news that Bill passed away on Jan. 29, 2010.
April 1, 2009




Bill Reynolds:

At least you have stopped using a pH meter in the flux. And indeed you are correct that the main object is to continuously have the correct pH. It is a very good thing to add the correct amount of HCl to lower the pH to 4.2 to get better results. If you are continually adding large amounts of HCl to the flux solution it means that you are refluxing many rejects. Thus "Acid Demand of the Flux" cures many problems, however the root cause of too high of pH is rejected and refluxed product or rack, spin-basket stripping in the flux solution which may not be a good thing. Nothing in a galvanizing plant "costs nothing."

My response to your response:

1)I say to you that your pH control method in the flux is complicated to a galvanizer. As soon as you say "normality" to a galvanizer you lose 98% of your potential clients.

2)I used a flux with ACN 1.4 in South Africa (between quad and triple) for one year and then a flux with ACN 1.6 (quadraflux) for another year. Quadraflux delivered about 0.5% lower %GZU. Thus economically it was substantially better for the 40,000 metric ton/year production. This is 200 tons of zinc saved. Keep in mind that flux temperature, baumé,' etc. and method of using the flux are all very important to reduce kettle smoke. The best solution of course is a kettle enclosure. I have worked in many, many plants and reformulated the flux solution to low baumé quadraflux and the workers thanked me for reducing the smoke, especially the brown/black smoke typical of double salt. There are also products that benefit from pentaflux.

3)My problem with you testing (I presume titrations) for zinc, iron, chloride, sulphate and then calculating ammonium ion is that the calculation depends on high accuracy in each of the titrations. I presume the zinc is done by EDTA, the iron by dichromate, the chloride by silver, and the sulphate by barium. Thus each titration must be very accurate. Firstly iron interferes with zinc and zinc would be retained in the filtered residue. Silver must be protected from sunlight. At one time I did ammonium by distillation into standardized HCl. About 1977 I found much, much simpler ways that ordinary galvanizers could deal with. Calculating ammonium ion through the cation, anion mole/mass balance is not "simple arithmetic."

4)You are correct, I have not disclosed my methods.

5)Low pH in the flux CAN do great harm, I assure you.

Regards,

Dr. Thomas H. Cook




Galvanizing Consultant - Hot Springs, South Dakota, USA






---

April 1, 2009




Well, I sure got my money's worth on this thread, thanks guys!

We contract out flux analysis to our supplier of double salt (not triple, not quad). But I was wondering if we should do it in house.

We pickle in HCl, that being the cost effective acid in the UK. I think all Galvanizers in Europe (well most) use HCl, H2SO4 being not so easy to find, it's more expensive.

I have used a product known as magnaspheres to remove acidity from rinse water (prior to flux) in the past with good success. I really do think that good rinsing (usually double tank 2 step rinsing) pre flux is worth doing, and the cleaner that rinse water the better.

I think the more the ammonium chloride to zinc chloride ratio the more fume generated (where else could that ammonium chloride go to?). But ammonium chloride is generally cheaper than zinc chloride, so theoretically quadflux should cost less to make, but what effect it has on other factors (Gross zinc consumption for example) I don't know from experience, having not used it. Between triple and double salt though I think there's no difference in zinc consumption, but double salt is more expensive. The one we use contains a buffer to cope with what little acid carry over there is, but I strongly doubt its effectiveness versus triple salt with no buffer. Data collected in inconclusive. The data does show though, a correlation between Fe content of the flux and dross production.




Geoff Crowley




Crithwood Ltd.




Westfield, Scotland, UK






---
April 4, 2009




Bill, Geoff -



-------------------RESULTS--------------------


       BE'     %NH4Cl   %ZnCl2 ACN   %Fe   %SO4
 STD.  13.4     7.26     7.26  1.00  0.70  1.21

 BOB   13.5    (6.91)   (7.35) 0.94  0.72  1.19
 TOM   13.4    (6.92)   (7.28) 0.95  0.70  1.20
 ERIK  13.4    (7.07)   (7.29) 0.97  0.70  1.19
 A     13.2     1.37     7.69  0.18  0.95  4.63
 B     13.3     1.62     6.90  0.23  0.70  1.25
 C     13.9     5.20    10.39  0.50  0.42  0.03
 D     14.0     8.09     9.70  0.83  1.34  0.75
 E     14.1     7.40     8.80  0.84  0.80  0.84
 F     13.7     6.56     6.89  0.95  0.57  1.36
 G     13.6    15.72    15.45  1.02  0.47  1.19
 H     13.1     7.78     6.97  1.12  0.69  1.16
 I     14.2     9.18     7.51  1.22  0.64  1.44
 J     13.7    10.64     8.58  1.24  2.34  3.49
 K     14.0    11.62     8.80  1.32  0.79  1.21
 L     13.2     3.82     2.73  1.40  0.51  1.27
 M     14.6    10.74     7.11  1.51  0.76  1.35

# OK   11       1        5     2     2     4



Thirteen Companies All Testing the Same Flux Solution



About 10 years ago I completed the above table. In my lab I used an exact (to 0.01 gram) of ACS Reagent 99.5%+ pure zinc chloride, ammonium chloride, and iron(II) sulphate to make up this flux solution. The exact composition of this flux solution (as made up by the chemicals) is the "STD" at the top of the table. I made up several liters of this single flux solution and acidified with HCl to keep the iron +2 from oxidizing. I sent 200mL samples of this single flux solution to two galvanizers ("BOB" at TL Irrigation in Hastings, Nebraska, and "ERIK" at Ace Galvanizing in Seattle, Washington). These are two of many galvanizers using my testing methods. In addition I sent this same standard flux solution to three flux producers, one zinc company and ten "U.S. Certified" testing labs. The flux companies and the zinc company did the testing free, whereas the certified testing labs charged in the range $100 to $300 for each test.

BOB, TOM, and ERIK never get ammonium chloride (NH4Cl) or zinc chloride because the test methods directly get ACN actually ACNV so we have a slight error in our testing. Our results are certainly quite usable.

For the other 13 sets of results, which one would you choose to use? If you picked "G" this would be very unfortunate because the ACN result is an accident. The individual ammonium chloride and zinc chloride are far too high and if you would adjust this flux up to triple salt or quadraflux you would calculate far too much ammonium chloride to add. We also know "G" is wrong because if the reported amounts of ammonium chloride and zinc chloride were in solution then the baumé of the flux would be much higher.

Additionally, if you decided to precipitate the sulphate using barium chloride and used results "A" you would add 787 pounds of the dihydrate/1,000 US gallons MORE than is required which would make the flux solution and the kettle smoke therefrom quite toxic.

If you wanted to remove the Fe+2 from the flux solution and used the "J" results then you would use 3.34 times too much hydrogen peroxide and 3.34 times too much ammonium hydroxide (what a MESS this would be).

The #OK at the bottom of the table shows the possible number of usable results in each column.

I telephoned several of these "US Certified" testing companies and talked with their head chemists. I questioned their inability to get the correct results. Mostly they gave answers like: "Send us more samples so we can adjust our methods to get the right results." RIGHT!

Bill and Geoff: I respectfully suggest that you make up a standard flux solution of your own and have samples of it tested by three or four flux suppliers and "certified" labs. I assure you that you will get results similar to the above table. Oh and Bill have a third party make up a flux solution for you and without having the results beforehand, test it for yourself.

I published the full table above in Metal Finishing. It is a good read.

Dr. Thomas H. Cook




Galvanizing Consultant - Hot Springs, South Dakota, USA






---

April 6, 2009




Yes, Geoff, some threads flourish and some wither and die at the start.

Sulfuric acid is readily available in the area from a sulfide roasting operation, while hydrochloric would need to be transported hundreds of kilometres and would be much more costly than the sulfuric. Sulfuric is much kinder to the steelwork of the building, too!

Negligible carryover to the flux with a single rinse (sulphate in the flux at present is 0.05%, and iron is 0.16% clearly mostly from attack of the jobs), and no zinc pick-up in the flux because in the twelve months' operation so far we have not had one item that needed stripping. We keep just a very slight excess of ammonium chloride over the triple salt (aim at a molar ratio of 3.05 instead of 3.00) to avoid any drying difficulty.

Some interesting work going through at present - heavy fabrications of 150 mm thick plate (yes, 6-inch plate) with 0.35% silicon in the steel. But with the right balance between kettle temperature and immersion time, we've had no adhesion problems or brittle coating. Fortunately we could get some offcuts of the plate beforehand!

Are you planning a trip to Australia, Geoff?




Bill Reynolds [deceased]


We sadly relate the news that Bill passed away on Jan. 29, 2010.



---
---
April 8, 2009




It is very interesting to follow these threads.

I find it frustrating however to have Dr Cook refer back to articles he has published in the way distant past and now very difficult to access.

Any chance that they may be accessed and put up on FAQ Galvanising, Ted.




Geoffrey Whitelaw




- Port Melbourne, Australia






---

April 8, 2009




Sorry, Geoff, but I wrote for Metal Finishing for years myself, and am familiar with Elsevier's terms for authors. Like most journals, they claim ownership of everything they publish. I strongly doubt that Dr. Cook would be permitted to republish that stuff here.

Rather, they offer paid access through an Elsevier database and through paid reprint services. It is easy to get used to everything being free on the Internet, but that is not a realistic economic model. Major papers cannot be written in a reply on a public forum, but must be published in a way whereby money can be exchanged. But dozens of companies have, for lack of takers, simply thrown away their libraries of old journals like Metal Finishing. If you have room to hold them, keep your eyes peeled for those giveaways.

Regards,




Ted Mooney

, P.E.




Striving to live Aloha




finishing.com - Pine Beach, New Jersey





---
April 8, 2009
Geoff:

My experience is that acid rinse water SHOULD have a pH below 5, otherwise the steel will corrode (rust) before being put into the flux solution. Hot rinse causes faster rusting.

Since operating use/cost of flux is normally less than 0.5% the cost of zinc, it is unimportant on a cost basis whether double, triple or quadraflux is used. My experience is that a higher ACN (than double salt) reduces zinc usage by as much as 30%.

A "buffer" in flux is likely a problem. Most acid-side buffers are a mixture of a weak acid and the sodium or potassium salt of the weak acid. Especially sodium ion and potassium ion to a lesser extent must be avoided in flux because they are non-volatile. Perhaps this "buffer" is finely divided zinc metal which dissolves in the flux and "drifts" the pH higher with time. How can you be assured that the exact amount of this so-called buffer is being used up at the same rate as flux additions occur?

In North America there is a "sulphate Control" flux which contains barium chloride. How can the exact amount of barium chloride be in this flux to control sulphate? Thus one would either have toxic flux with excess barium chloride or inadequate sulphate control. Again on which- ever side of the pond we find "creative" flux suppliers to make the galvanizer's job "easier." This reminds me of "the old days," when a galvanizer had black spots and ask the flux supplier what to do? The answer always was to increase the baumé (add more flux). Indeed the black spots did go away AND the amount of dry ash (skimmings) directly increased (doubled or tripled). AND the higher baumé flux took longer to "cook off" giving thicker coatings of zinc on the steel.

Bill:

Assuming your figures for sulphate and iron in the flux (e.g. 0.05% sulphate and 0.16% iron) are correct, indeed I would say that the iron is being dissolved by a low pH in the flux. My experience is that the sulphate is normally about 2.5 to 3 times the iron in the flux. Your low figures could be caused by several items including: a large rinse tank, low production, or a large rinse tank and low production. Perhaps you have a flowing rinse tank? For a single counter-current rinse tank and commercially viable production your sulphate after one year would exceed 1%, I am quite certain. If you do have commercially viable production then I question your sulphate and iron results.

You are very accurate that sulfuric acid does not corrode the entire plant, but is locally corrosive. Hydrochloric acid flume being volatile and more dense than air FILLS and plant from bottom to top and corrodes it badly including the roof. Sulfuric acid does require heating. Sulfuric acid can easily be reclaimed so that no spent acid results. Also sulfuric acid consumes the rinse water via counter current rinse so that the flux can easily be used many years (at least 30 years that I know of) without purification or replacement. Personally I very much prefer sulfuric acid.

Regards,
Dr. Thomas H. Cook
Galvanizing Consultant - Hot Springs, South Dakota, USA
---
April 8, 2009
Bill,
interesting results, sounds like its all working reasonably well.
We do some occasional stripping. Much of that is when fabricators make things of mixed galv and black steel. We charge them extra to remove the galv, as this just consumes acid and slows things up, so they should pay for this extra effort/cost.

150 mm plate would be tricky to get the thickness right. Lucky you had trial bits to experiment with.
Understand about acid supplies. Its what's best for the locality. HCl sure is not kind to the building.

Not planning a trip to Oz, I used to live there, in WA, for about 4 years about 17 years ago, but moved from there to Iceland and then on to Scotland about 13 years ago.
But if you're coming this way.... do call.
"A "buffer" in flux is likely a problem."

It seems that the idea of a buffered flux is becoming very popular, with perhaps half the UK galv plants using it now. There are 2 suppliers of such a system, and they are fast cornering the market, in most (all?) cases with double salt systems.

In addition, another idea fast gaining popularity is an outboard (out of tank) system for cleaning Fe from flux. This system goes under several brands, and does not use H2O2.

Geoff Crowley
Crithwood Ltd.
Westfield, Scotland, UK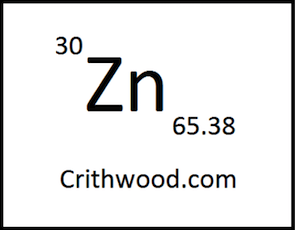 ---
April 11, 2009
Geoff:

Yes, a "buffer" in the flux IS likely a problem. If this "buffer" is small particles of zinc metal or "zinc oxide" as in dry ash skimmings, then the pH that it will drift to is about 5.5, which is well above good flux. It would be easy to ask your suppliers what the "buffer" is. Perhaps they will say it is a secret. I've been through this years and years ago. In the "old days" galvanizers would use floor sweepings (zinc) and toss them into the flux tank. Bill IS correct to adjust the pH with HCl (if the pH is too high) and to adjust the pH with ammonium hydroxide (if the pH is too low). This provides an instant and stable cure for a wrong pH. He deserves much credit for his inventive (and in this case his correct) thinking.

Bill is also correct to favor triple salt as compared with double salt. The double salt does much zinc splashing as the product goes into the zinc (e.g. longer total time in the zinc) producing thicker zinc on the product AND a longer "cook out" time of the product, which also gives thicker zinc coatings on the product. One more minute in the zinc usually equates to one more mil (25 microns) on the steel (for Si semi and killed steels). Further, and I am not quite sure why, the zinc icicles are MUCH less with the triple salt than with double salt. It is hard to understand how after the flux (triple) is burned off, how it could possibly make smaller icicles, but I assure you it does. In North America, I would say that 80%+ purchase triple salt and "think" they are using triple salt. In reality they are closer to double salt (bad test results AND no knowledge of ACN vs ACNV). Respectfully, I invented ACN and ACNV. In Europe I expect most galvanizers actually have fluxes between mono and double salts. Recently I tested seven North American fluxes. Most had an ACN between 1 and 1.7, whereas their ACNV's were between 0.3 and 0.5. Mono salt is ACN = 0.4 (which is used in some continuous sheet lines). I am astounded how things have changed over the last 35 years.

If this "off line" flux purification equipment uses electricity, then I have done experiments with it. What happens is: 1)At the negative terminal (cathode) non-adherent zinc metal is plated out, and 2)At the positive terminal (anode) Fe+2 is oxidized to Fe+3. I did these experiments many years ago and have not seen any commercial development. With this equipment there is still a need for pH control and there is where I had some difficulty.

Regards,
Dr. Thomas H. Cook
Galvanizing Consultant - Hot Springs, South Dakota, USA
---
April 13, 2009
Thanks for your kind words, Dr Cook.

As a metallurgist principally in the ferrous foundry industry for the last 51 years, I understand the metallurgy of the galvanizing process, and have plenty of hands-on with both classical and instrumental methods of chemical analysis. But I had no knowledge of just what controls were appropriate for the tanks in the galvanizing process when I got involved a few years ago with this guy who needed to build his own in-house plant. Not knowing what the established "we've always done it this way" (whether or not adequate) control procedures were, I decided to develop my own procedures directed at what seemed to be important variables. So far it seems to be an OK approach, as we don't have any rework.

In fact, the biggest hassle has been the primer paint used on a lot of steel from Asia, which simply won't come off with hot caustic, or even with hot caustic plus proprietary solvents. So preliminary blasting by the customers who use such primed steel is now the way it works (an exorbitant charge for subcontracted blasting as part of the galvanizing service has persuaded the customers do it themselves).

As far as pH buffering of the flux is concerned, I think I'll stick with periodic tweaking with hydrochloric acid rather than trying to buffer at the required pH simply to avoid the periodic tweaking. Adding stuff to change the buffering pH seems to me to be inviting trouble from side effects - not much good getting the pH right by buffering instead of controlled acid additions, if the buffering additives themselves have a deleterious effect on the fluxing action. If our circumstances were different and our flux pH kept drifting down instead of up, then I think I'd tweak it with ammonia [affil link on Ebay & Amazon] instead of acid, rather than try to make the flux buffer itself at the required pH.

On another tack, in a previous post some years ago, you defined your ACN parameter. I haven't seen a definition of your ACNV. Can you give one, please?

And on yet another tack, I've seen elsewhere the belief expressed that dross formation in the kettle is pretty-well proportional to Fe2+ in the flux, up to around 0.5% Fe2+, and above that level there is little change in dross. If in fact that is the case, then unless Fe2+ could be held well under 0.5%, there wouldn't seem much point in worrying about it at all. Can you comment on that, please?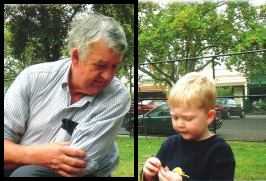 Bill Reynolds [deceased]
We sadly relate the news that Bill passed away on Jan. 29, 2010.
---
April 13, 2009
I should explain about this buffered flux.
It's a proprietary branded material that comes in 2 sorts, one is straight double salt then other is double salt with the buffering material mixed in.
Measuring the SG is the indicator for an addition of something (to increase strength).
Measuring the pH is the means to tell which of the two materials to add.
I don't know what the buffering material is.

While this has extensively caught on here in the UK with many galvanizers using this system, I'm inclined to think that triple salt (we used to use that) is better, but is certainly less expensive.

Several manufacturers have devices for removing Fe from flux (not in the process tank). There are two main types, one using H2O2 (with pH adjustment before returning the treated liquor to the process tank), the other using some proprietary material that only seems to "hold Fe" at whatever level its at, rather than reducing it.

I do know of a system developed in New Zealand thats electrolytic, using a cell and membrane - a sort of hybrid between osmosis and electrolysis. Have not heard of this working for any length of time successfully anywhere yet.

Geoff Crowley
Crithwood Ltd.
Westfield, Scotland, UK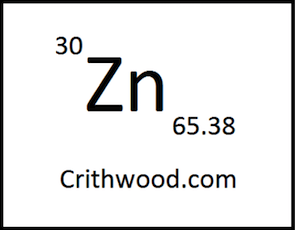 ---
April 14, 2009
Bill:

I have no "first hand" data that 0.5% Fe+2 is some sort of magic number. I have already expressed my views on this site about how Fe+2 and Fe+3 are likely to affect galvanizing (according to my experience).

I know that ACNV is much more important than ACN (which I now consider to be trivial and in some cases misleading). At this point I am not ready to make this information public.

Geoff:

When I did my experiments with electrically removing Fe+2 from flux I also had trouble with the anode (it dissolved). Thus I tried platinum and graphite. Also the solution had to be vigorously stirred and a very large volume of iron(+3) hydroxide was formed. Either a filter press or industrial centrifuge is required to reduce the volume of the iron(+3) hydroxide to 1/10 the original volume. I saw one of these centrifuges working and indeed it worked quite well (except of course for the corrosion of the stainless steel rotor). I have never seen a continuous flux purification device that lasted very long. I am very unimpressed regarding a "buffered" flux. These flux folks likely buy dry ash from you at about $0.20/pound and then sell it back to you in the flux at $1.00/pound. WHAT A DEAL!

Regards,
Dr. Thomas H. Cook
Galvanizing Consultant - Hot Springs, South Dakota, USA
---
April 15, 2009
Our ash sales go for three main purposes:
1. Production of zinc sulphate fertiliser for growing rice (in India), and
2. As a UV stabiliser in tyre manufacture, and
3. As a "filler" in cosmetics such as lipstick.

With the buffer it's pretty hard to move the pH off the 4.2 mark, so if having that pH is good, it's one use for a buffer. The adjustments on strength (by SG, and by analysis) seem to do the rest.

Our main concern with this not doing as well as we think might be achievable, is to do with rate of drying of the work (and so amount of splash on immersion).

Geoff Crowley
Crithwood Ltd.
Westfield, Scotland, UK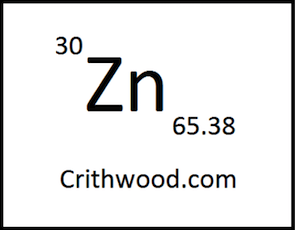 ---
December 2, 2010
Q. Dear Sirs,

I've read about using HCl and NH4OH to adjust pH of the flux solution. Regarding the addition of NH4OH into the flux, wouldn't it affect the ACN of the flux? By then, you will have the right pH but left with a higher than desirable ACN value. (If we add ZnCl2 to the flux to reduce the ACN, pH will drop as ZnCl2 is acidic. Do we use pure zinc in this case?)

How do we balance pH with ACN?

Thanks & regards,
CS Leong
Selangor, Malaysia
---
November 26, 2011
Q. We are using zinc ammonium chloride as galvanizing flux.In one plant usually pH gradually comes down. But recently we found in another plant pH found 5.5 to 6. Is this flux contaminated? If contaminated, how I can rectify this problem.
Kunjan Sudhakaran
- Riyadh, Kingdom of Saudi Arabia
---
March 22, 2012
Q. How do I increase the pH of the flux?
Seribane Doreen
- Johannesburg, South Africa
A. Hi, Seribane.
This whole thread seems to be a long and detailed answer to your question :-)
But if not, please describe what type of flux you are using, what pH you want, what pH you have -- and how you are determining the pH. Thanks!
Regards,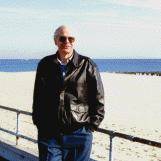 Ted Mooney
, P.E.
Striving to live Aloha
finishing.com - Pine Beach, New Jersey
March 22, 2012
---
May 14, 2012
Q. Sir,
My flux tank pH is 0.71, so I am increase the pH value to (4-7). WHY SIR?
Loganathan
galvanizing company - tamil nadu in India
---
---
August 28, 2012
Q. Dear Sirs,

I have a question about pH measurement of flux. If pH meters are rubbish for flux, how are continuous flux treatment systems be able to operate? I know that they have similar probes to determine the ideal pH values.

Another question is; what would happen if someone treats flux with peroxide in lower pH? Would it oxidize original flux, or just be inefficient?
Ozge SARACOGLU
Galvanizer - Ankara, TURKEY
---
August 29, 2012
A. Ozge,

You are correct--pH meters in flux are rubbish.

Peroxide added to flux with low pH self destructs to oxygen gas (foaming) and water rather than oxidizing iron (+2) to iron (+3). At low pH there is insufficient OH-1 available to form insoluble Fe(OH)3 to be precipitated.

Regards,
Dr. Thomas H. Cook
Galvanizing Consultant - Hot Springs, South Dakota, USA
---
September 1, 2012
Q. Dear Dr. T. H. Cook;

Thank you for your response. Thus, the conclusion is that automated flux treating systems are ineffective.

I have started in a new company; unlike my previous ones, this plant works 24/7, even on holidays. I have no time to adjust pH, treat with peroxide. I was planning to construct my own automated system. But now I see that it won't work.

Now I have only option; preparing a second flux solution, and using them in turns. Or does anyone have any brilliant ideas about a plant working 24/7?
Ozge SARACOGLU
- Ankara, TURKEY
---
September 5, 2012
A. Sir:

If you are serious about 24/7 and 7 days/week then you will need two twin galvanizing kettles for when one gets a hole in it.

Two flux tanks are not necessary. Adjusting the pH can be done regularly about once every two days. A continuous filter press can remove iron III hydroxide.

No matter what you think there will be times required to maintain equipment (e.g. cranes).

What size kettle are you considering?

Regards,
Dr. Thomas H. Cook
Galvanizing Consultant - Hot Springs, South Dakota, USA
---
September 7, 2012
Q. Dear Dr. T.H. Cook;
I am completely serious about the 7/24 working. When I studied on production reports I saw that, last break was on February 2010. In my previous plants I used to refine my flux when the Fe content exceeded 5 gram/lt (rising pH to 5.0, treating with peroxide).
ICP analysis shows that flux has 14 gram/lt Fe dissolved. Also someone can easily notice how enormous floating dross accumulations occur on products. For floating dross problem, I increased the wetting agent content to its maximum level. It is a bit successful, but of course still not acceptable for my standards.
For over 5 days, I am keeping pH at 4.2 and add 250 ml of peroxide in every lunch break. I make flux stir strongly while adding, and allow it to settle for the rest of the time. A thick reddish foamy blanket forms on the surface, and the batch becomes blurry orange. In one way I am lucky that I have pretty big filter press working 24 hours. But still I am not sure whether the OH levels will enough to produce ferritic hydroxide.
At the end of the month I am planning to make a new ICP analysis. If there is reduction in iron content or at least no build up, I will construct a semi-automated system, in which, I will keep pH over 4 (manually), make the system to mix flux with peroxide and filter.
Someone may ask why I wouldn't do it in laboratory. The reason is that I cannot mimic 24 hour working conditions and big volumes in a beaker. In laboratory stirring is effective, precipitating is easy and filtering is immediate. Thus it will always work in lab conditions.
And about your other questions;
1- We are constructing secondary line, and we plan to fire it before leakage occurs.
2- There are 4 workable cranes for just carrying jigs and dipping (system is linear). 2 can be enough for production for a period of time. So if any maintenance is needed just we pull them at the end and continue our production.
3- Kettle size is very tiny as compared to my previous plants. Ongoing line has 6.5 m x 1 m x1.8 m kettle. New line will have 7.5 m x 1.5 m x 2.5 m.

I will inform you whether it will work or not. If treating flux with peroxide around 4 pH works, it will be a very good news for 7/24 working plants.

Ozge SARACOGLU
- Ankara, TURKEY
---
September 11, 2012
A. Sir:

I suggest using standard potassium dichromate for testing iron (Fe+2) in the flux. It is fast and can easily be done in the plant.

Your statement: "enormous floating dross accumulations" is very troubling and is NOT likely due to dissolved iron in the flux. Is this floating dross at its greatest after a time of non-production? In the USA this would be on Monday morning after the weekend of no production. If this is so then the cause is an entirely different one.

For treating with peroxide a pH of 5 or higher is required.
Dr. Thomas H. Cook
Galvanizing Consultant - Hot Springs, South Dakota, USA
---
September 14, 2012
A. 24/7 working isn't so rare in galvanizing, and a single kettle will do it. But you'd need to plan for a kettle change at perhaps 80- 100,000 tonnes of production. Such a change can be done in a week or less.

I think if there was enough work available, most galvanizing shops would want to work 24/7.



Geoff Crowley
Crithwood Ltd.
Westfield, Scotland, UK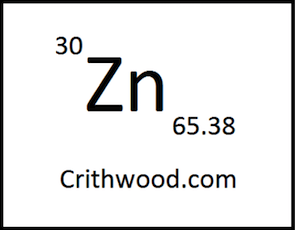 ---
September 18, 2012
Dear Geoff;
It is very true for Turkey. Both electricity and natural gas are too expensive because of incredible tax rates. Thus, a plant should work 24/7. Moreover, there aren't enough plants as compared to the demand. In all plants I have worked so far, customers just "beg" us for doing their products. Another issue is, most of the galvanizing facilities not well engineered, and scientifically managed. For example I have never met any more metallurgical and materials engineer working in this field. There are some chemists, but very few people work in a galvanizing plant for more than a year.
What I meant that; high energy cost, excessive demand and less efficiency force us to work 7/24.
We are building new line just besides of ongoing line. Both lines will work together until some leakage occurs in the older one. Then we will continue with just new line. I am preparing the projects of new line, and I plan it to be modern and more efficient, so I can give some day offs to purify flux, do some maintenance etc.

Ozge SARACOGLU
- Ankara, TURKEY