Live! From beautiful Pine Beach New Jersey: Welcome to the world's most popular metal finishing website
topic 51402
Nickel sulfamate bath problem
"The Sulfamate Nickel How-To Guide"
by
David Crotty, PhD
& Robert Probert
Hot Off the Press -- published Oct. 2018
$89
plus shipping
A discussion started in 2009 but continuing through 2019
February 25, 2009
Q. We manufacture printed circuit boards and our nickel bath is having an issue. When the boards come out they have crusty nickel at the knee of the holes. This is random and it will completely fill small holes. It looks like burnt nickel and will come off if you pick at it with an exacto knife. There is nicely plated nickel under it so I believe this does not start as soon they are put in the bath.
Skip Mora
Manufacturer - Dallas, Texas, USA
---
February 26, 2009

A. You have a high current density area at the sharp corner of the hole that you called a knee. This will form a surface that somewhat resembles cauliflower. A lower current applied will reduce this effect, but will lengthen your plating time. Do you have an option of putting a slight bevel on the hole. This will spread out the current density.
An unpleasant thought is the use of shields or robbers.
Electroless nickel may be your answer, but it is expensive.

James Watts




- Navarre, Florida





---

February 26, 2009

A. We do not understand the build-up on the "knee" but assuming you mean the right angle between the thru-hole and the flat, you are describing what the industry calls "treeing". If you are agitating paddle-wise where you are forcing the solution rapidly thru the holes - that will favor the formation of "trees". Low pH favors trees, use 4.0 to 4.3. High ammonium ion from the breakdown of the sulfamate molecule will favor treeing. Metallic contamination causes trees. Be sure to "dummy-out" the copper contamination that comes from (1) your boards, and (2) the nickel anodes. Lower temperature, I favor 120 F, but 110 F is better for tree retardation. The list goes on - you need a complete analysis of the impurities.




Robert H Probert




Robert H Probert Technical Services





Garner, North Carolina





---

February 27, 2009

A. It could be a number of things but since you mention the nickel comes out burnt in those HCD areas sounds like a localized pH raise due to current density or agitation problem. How much boric do you have? Are you using chlorides or bromides for anode dissolution?

Guillermo Marrufo




Monterrey, NL, Mexico




---
March 2, 2009
A. You may check the nickel content ,if the nickel is low you will have burning problems in Hcd.
Improve the movement of the PCB or the solution adding nozzles to the exit pumps .
Do you use air anti-pitting or mechanical anti-pitting?
Ricardo Burstein
Bnei Berak, Israel
---
March 5, 2009
A. Check as well your rack design, especially how depth it is. How is the location of your circulation pipes and the wholes? Consider to obtain a good agitation is recommended turning the holes into a 45°angle in direction to bottom.
Dominik Michalek
- Mexico City, Mexico
---
March 11, 2009
A. BURNING IN NICKEL:-
1. HIGH CURRENT USE AREA CALCULATOR FOR AREA CALCULATION
2. USE EITHER AIR AGITATION/CATHODE ROD MOVEMENT
3. KEEP TEMP. OPTIMUM
4. ANALYSE YOUR PLATING BATH FROM A GOOD LAB.
5. DO HULL CELL TEST YOUR SELF
6. KEEP PARAMETERS AS SPECIFIED BY SUPPLIER.
REGARDS,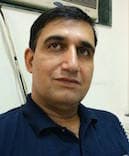 Ajay Raina
Ludhiana, Punjab, India
---
---
Nickel Sulfamate bath -- pH dropping, anode going passive
January 16, 2019
Q. Hello,

I'm new to the forum and I'am having some issues with my plating bath. From reviewing past posts it seems everything should be going according to plan. But I'm constantly struggling to keep the pH from dropping and having the anode going passive on me. After the first batch deposition the pH rises as intended but following the first batch the anode begins to become passive and the pH begins to drop (3.8-->2.8). From my understanding the Nickel Bromide Ions in solution from the manufacturer should inhibit the anode from going passive. Is there a rate at which the Nickel Bromide leaves solution? Requiring the need to input more into the solution after the bath has been used for a given time? Perhaps this is the reason our anode is going passive? The electrical connection seems to be optimal, operating voltage low, the anode/cathode surface area is definitely above the recommended 1:1 or 2:1 but not too high as suggested against. When observing anode after 1 to 3 runs, a brown film is noticeable.

Additional Information:

-400 mL Nickel Sulfamate bath
-Per chemical MSDS - contains Bromide & Boric Acid
-Anode/Cathode ratio 4:1
-soluble S-Nickel anode
-Operating at room temperature 21 °C
-stir bar agitation
-pH from manufacture -> 3.8 - 4.2

Procedure
-HCl:DI = 1:1 - anode etch start of day for 10 min
-operating current @ .60 amps
-Electroplating operating time -> 30 min
-layer thickness -> 15 microns
Phil Dichero
- Houston, Texas
---
January 18, 2019
? Are the anode bags clogged? Are ALL of the anodes making contact with the rectifier?

Robert H Probert
Robert H Probert Technical Services
Garner, North Carolina
---
January 23, 2019
A. Hello Phil, after checking Robert's suggestions you will also want to check the nickel chloride concentration in the bath. Nickel bromide and nickel chloride both facilitate anode corrosion. Anode bars must also be clean to be sure your anode hooks have a good connection. As you probably know nickel bromide isn't the easiest to dissolve. Making a slurry of the bromide and bath solution in a 5 gal bucket is the common method. When adding back to the bath, add slowly while stirring. I have seen nickel bromide sludge in the bottom of tanks and coated in filter tubes. Hope this helps.
Mark Baker
Electronic Plating - Phoenix, Arizona USA
---
February 11, 2019
A. At 21 °C your boric concentration in solution is too low to be an effective buffer. At 20 °C it is only ~4.75% soluble.

How well are the anodes being rinsed after the HCl immersion? Any residual HCl will drop your pH quickly at your posted temp and potential boric concentration.
Jeff Marten
- Colorado Springs, Colorado USA
---
February 13, 2019
The bromide will dissolve the titanium baskets and that may be messing with the electrical contact.

Robert H Probert
Robert H Probert Technical Services
Garner, North Carolina


If you have a question in mind which seems off topic, please Search the Site
"The Sulfamate Nickel How-To Guide"
by
David Crotty, PhD
& Robert Probert
Hot Off the Press -- published Oct. 2018
$89
plus shipping