Where the world gathers for
plating, anodizing, & finishing Q&As since 1989
-----
Phosphatizing Q&A, Problems & Solutions
January 11, 2021
Q. We are school furniture company we do interior welded furniture from steel tubes and sheet metal we are using a cleaning hand process and we want to get a superior quality so we landed on using shot blasting and 3-steps process but we wondering ...
1- Is it enough for good quality?
2- What's better to use dipping or spraying in terms of quality-cost-processing time-efficiency?
Best regards
Ahmed Eid
- Cairo Egypt
---
January 2021
A. Hi Ahmed.
1. Shot blasting and 3-step phosphatizing sounds excellent for stuff not exposed to the elements. 2. Dipping and spraying are both widely practiced but, all things being equal, spraying offers the advantage of mechanical scrubbing action and continuous exposure of the surfaces to fresh solution. If you can easily hang and handle all the parts for spraying that's probably the way to go.
Luck & Regards,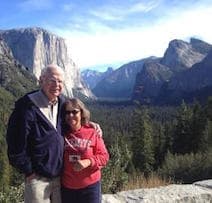 Ted Mooney
, P.E. RET
Striving to live Aloha
finishing.com - Pine Beach, New Jersey
---
---
↓ Closely related postings, oldest first ↓
---
---
2001
Q. We have Powder coating plants. Also we use metal pretreating line for this (rust removing). But the current method is not very efficient for us, because it is dipping method. Therefore we want to know about spray method.
INDIKA P
[last name deleted for privacy by Editor]
TRADING - SRI LANKA
---
A. Hi, Indika. Yes, spray systems are usually considered more efficient because the mechanical energy of the spraying makes for faster processing and sometimes better consistency.

There are a number of manufacturers of such phosphatizing systems, and these days you can get all-plastic construction if you wish. They essentially consist of nozzles for spraying the solution, inside of tunnels which collect the overspray and direct it back to the reservoir for pumping through the nozzles once again.

Good books about phosphating are Samuel Spring's Preparation of Metal for Painting [affil link on Amazon] and Phosphating of Metals [affil link on Amazon, ... on AbeBooks -->] by Werner Rausch. Good luck!

Regards,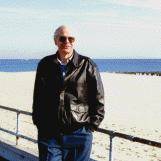 Ted Mooney
, P.E.
Striving to live Aloha
finishing.com - Pine Beach, New Jersey
---
---
White spots after spray phosphatizing (10 Stage Zinc phosphate)
October 11, 2008
Q. We are getting white spots after phosphating, Zn phosphate 10 stage in spray.

Please help me.

Regards,

Ashu
Ashutosh Pandey
Employee - India
---
October 2008
A. Hi, Ashutosh. We've posted your inquiry, but I think it may prove a bit vague for the readers to help you as much as they'd like to. A picture would help identify the defect you are trying to describe. Secondly, have you been successfully phosphatizing for years and this problem just came up yesterday, or is the phosphatizing line just being started up and has not yet produced a satisfactory part? Is there a particular type of surface, or a particular orientation in the spray booth associated with the spots? Do the spots show up early in the process, immediately upon the completion of the process, or a month later? Get back to us please. Thanks!

Regards,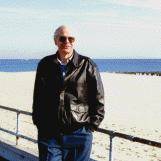 Ted Mooney
, P.E.
Striving to live Aloha
finishing.com - Pine Beach, New Jersey
A. If the chloride content in your phosphate bath is too high it is possible to get a condition known as white nubbing. This is most prevalent after a cleaning with HCl if not enough rinsing was done after. A fluoride additive is usually added to displace the chloride to rectify the problem.
Ron Zeeman
Coil Coating - Brampton, Ontario, Canada
October 16, 2008
---
---
Wire phosphating gets white powder layer
May 15, 2017
Q. In the last 20 days, after phosphating of wire, a white powder layer deposits over top of wire . This layer after the soap dip, turns yellow.
This yellowish deposit sticks on the surface when drawing.

We have 5 acid dips (16-18% conc., and total dip time is 30 min);
After acid, we have jet spray followed with 3 water rinses;
After Phosphate, we have 2 water rinses and a neutralizer.
Nagasubramanian Srinivasan
- TamilNadu, India
---
May 2017
A. Hi Nagasubramanian,

Although anything is possible, I doubt that the acid dip or rinsing is the issue. I think your phosphatizing process may have gotten a bit out of control. What can you tell us about that?
Regards,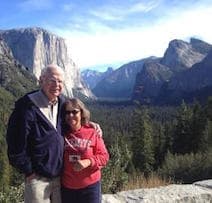 Ted Mooney
, P.E. RET
Striving to live Aloha
finishing.com - Pine Beach, New Jersey
---
May 17, 2017
A. Hi Nagasubramanian,

White deposits in phosphate are usually caused by phosphate sludge in the tank.

How often do you filter or remove sludge from the phosphate tank?

Regards,
Daniel Montañés
TEL - N FERRARIS - Cañuelas, Buenos Aires, Argentina
---
---
Spray vs. dip phosphatizing
Q. What is the effect of Spray pressure in Spray Phosphating Process?
Vikas Ujjawal
- Delhi/New Delhi
December 15, 2020
A. Hi Vikas. The general idea is that the mechanical scrubbing action and constant exposure of the metal surface to fresh solution results in faster and more even phosphatization.
Luck & Regards,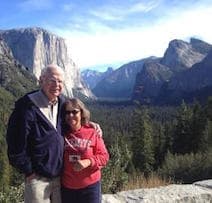 Ted Mooney
, P.E. RET
Striving to live Aloha
finishing.com - Pine Beach, New Jersey
December 2020