Where the world gathers for
plating, anodizing, & finishing Q&As since 1989
-----
EN plating volume to surface area: Unable to exceed 10 microns on small parts
October 7, 2008
Q. Greetings,

We have an electroless nickel plating shop, running smoothly for more than 3 years now.
We've managed to solve all the problems we had, with more or less difficulty, but sometimes we've been able to understand the reason behind the problem.

My concern this time is the difficulty I'm having to build up thicknesses bigger than 10 or 15 microns when the plating specimens have almost zero or just a residual plating area/bath volume ratio.
It seems as the electrolyte reaches an equilibrium and stops plating.
We've had this once before, and I've managed to solve it by unbalancing the ratio between reducer and nickel for a while, until the solution returned to a proper behavior.
This time I'm doing the same -- but at the same time I sent a sample of the bath for analysis (inorganic and organic contaminants, heavy metals, etc.) and the only thing off the scale is the percentage of Pb (0,75 ppm's). I know that Pb acts like a stabilizer of the reduction-oxidizing reactions inside the electroless nickel bath and that it kind of disables the self-plating abilities of the bath. Now is it possible that this weight of Pb is allowing to initiate the reactions but it makes it stop as well?
How does it work and is there any quicker way than the one I described above to correct it?
Is this a normal behavior for an aged bath? if yes, after how many turn-over should it be expected?

Thank you in advance for your help and best regards
Paulo
Paulo Vilaça
engineer - Portugal
---
October 9, 2008
A. If I understand your question, you are trying to plate very low surface area. The accepted minimum area to volume is 0.25 sq ft per gallon. Using low surface to volume ratio lead to an unbalanced Electroless nickel solution. Stabilizers build up, causing poor coverage spotty plating, etc. One way to deal with low area is to plate other items or dummy parts along with the low surface area items. Keep the agitation to a minimum. This works but is a little more expensive. Another method is to plate low area items in a small tank with minimum agitation. Try to stay above 0.25 sq ft/gal.if possible.

Don Baudrand
Consultant - Poulsbo, Washington
(Don is co-author of
"Plating on Plastics"
[affil link to the book on: Amazon or AbeBooks ])
---
October 9, 2008
A. In my order of preference I would try the following tricks:
1- If the part size allows it, use a laboratory beaker or a temporary small container instead.
2- Add clean steel scrap to your bath to increase the load (this of course will waste chemicals).
3- Increase temperature (3 to 5 °C)
4- Increase pH slowly (1 or 2 tenths)
5- Increase Hypo slowly (up to 20% of original concentration)
If none of the above works or you fear an uncontrolled chain reaction in your bath, you may apply 2-3V forward polarity to the part to keep it going. Keep an eye on thickness uniformity and P content.
Good luck,
Guillermo Marrufo
Monterrey, NL, Mexico
---
November 4, 2008

Thank you all for the comments.

We ended up plating the part in a smaller tank but the main problem remained ... no build up for more than 10 microns on the bigger tank. I've tried temperature and pH increases, Hypo unbalance and dummies but none was efficient.
Unfortunately timing didn't allow to try more counter-measures ... I had to replace the solution.
For the future I guess applying a current to the part or a dummy might help solving this, as it could make the stabilizer to plate onto the cathode and consequently removing it from the nickel solution. What do you think? I'm pretty sure it was the Pb that was messing up the bath kinetics.

Thanks again and best regards.
Paulo
Paulo Vilaça
- Portugal
---
November 17, 2008
A. Per your last follow-up it seems that replacing the bath corrected the problem. If that was the case, please remember that commercial EN chemistries have a definite life. After a certain number of turnovers, they become uneconomically slow and the plate unacceptable. There is a lot of research going on to develop a chemistry that works indefinitely. Several years ago I read about one based in nickel hypophosphite instead of sodium. Maybe someone else could add more about the subject.
Guillermo Marrufo
Monterrey, NL, Mexico
---
December 2, 2008
A. Hi Paolo
There are two important topics in your case. First is area/volume ratio and the second is the inhibitor concentration. Hypophosphite concentration has almost no meaning. You would fail attempting to plate small screw in a big tank. In EN process, plated area cannot be too small. The inhibitor (Pb, for example) prevents wild deposition and stabilizes the bath. It is important for big tanks and big production but useless in your case. The inhibitor is also required for steel parts, but for bronze can be a big obstacle. 0,75 ppm per L seems to be too high, I usually operated with 0,3 for steel parts and zero for copper alloy. Of course the composition of the bath has also a great importance.
Regards
JANUSZ LABEDZ
- WARSAW, POLAND
---
December 4, 2008
A. I do agree that the EN bath is too stable and the Pb is high. When you plate 10 micron, the plating time is long and there is less drag out. So the replenishment will increase the Pb and other complex that is not dragged out.

If you are using a EN from the market, the supplier will normally provide separate replenishment chemicals. I used to sell EN with 3 components, i.e., 1-Nickel component, 2-Hypo component, and 3-pH adjuster. Normally all 3 components are replenished in ratio. Component 3 will have caustic soda and stabilizer. So I will add less component 3 and adjust the pH separately.

Wish you luck.
Robin C.Y. Chua
Freelance - Singapore
---
December 25, 2008
A. According to our experience the High Phosphorus Electroless Nickel bath is less susceptible to area/volume ratio.
Try also to reduce the stabilizer content.
Gabriel Schonwald
Bnei Berak, Israel
---
---
Running electroless nickel with too much surface area
April 8, 2014
Q. What happens to the plating rate in an electroless nickel bath if the surface area is larger than recommended, e.g., 3x recommended?
Jim petri
Engineering Manager - Melbourne, Florida USA
---
April 2014
"Trouble in Your Tank: Handbook for Solving Plating Problems"
by Larry Durney
from Abe Books
or

Affil. Link
Your purchases make finishing.com possible
A. Hi Jim.
According to the troubleshooting chapter of Electroless Plating by Mallory & Hajdu .
the problems include rapid pH change and excessive nickel use.
According to the "Acid Hypophosphite Solutions" chapter of Gawrilov's "Chemical (Electroless) Nickel Plating", higher surface areas increase the phosphorous content, and "the most favorable proportion of S/V lies between 1.5 to 3 dm2/l". This equates to 0.611 to 1.22 sq. ft / gallon.

But in "Trouble in Your Tank", Larry Durney reminds us to "Obey the Letter of the Law" because "... one day the sum of all the neglect reaches critical mass and the roof falls in".
Trying to predict in the abstract, irrespective of the material of the substrate or the type of electroless nickel or the operating conditions, what might happen if you don't follow the accepted S/V "rule" is probably too open a question for a useful answer. Please tell us your actual situation. Thanks!

Regards,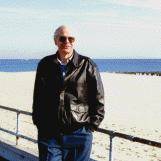 Ted Mooney
, P.E.
Striving to live Aloha
finishing.com - Pine Beach, New Jersey