Where the world gathers for
plating, anodizing, & finishing Q&As since 1989
-----
Plating & Painting of Shopping Carts
An ongoing discussion beginning back in 2002 ...
Q.
2002
I am planning to renew a shopping cart by chrome or zinc plating. 1. Is the plating in this case possible? If so which type of plating is recommended.
2. How to get the knowledge and training on this field.
3. Requirements for small shop and approx. cost
Zeyad Nasi
- Kuwait
---
2002
A. Hi Zeyed.
1. The plating is probably bright acid zinc followed by a clearcoat to retard tarnishing. 2. You can get training from AESF, ASM International, or Kushner Electroplating School. Probably getting hold of a couple of plating and powder coating books will help too. 3. If you don't yet have wide plating and powder coating knowledge, you'll have to retain a consultant to develop a general plan for you covering building requirements, material handling, laboratory facilities, waste treatment, plating line, and powder coating line.
Good luck!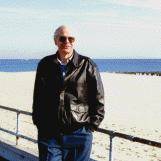 Ted Mooney
, P.E.
Striving to live Aloha
finishing.com - Pine Beach, New Jersey
---
---
Shopping cart mfgr. needs E-Coating and Powder Coating Systems
2005
RFQ: Need Automated E-Coating and Powder Coating Lines.

New or used. Immediate delivery desired.
Jim T
[last name deleted for privacy by Editor]
Shopping Cart Manufacturer - Dunnsville, Virginia
Sorry, this RFQ is outdated, but technical replies are welcome. No public brand/source suggestions please ( huh? why?)
---
---
Zinc plated shopping carts go dull in six months
2007
Q. My product is trolleys for supermarket.
We do a lot of zinc plating with Blue passivation. However the product loses its shine within 5-6 months and becomes dull & blackish.

We need to give a transparent coating over the zinc plating after passivation. Please advice us what we should do do protect the shine.
Abir Pal
employee - Sri Lanka
---
2007
A. You are correct that zinc plating plus blue passivation will not remain bright over time, Abir. You need a clear coat. A number of them are available, but you may wish to talk to your zinc plating / conversion coating vendor about what is most compatible.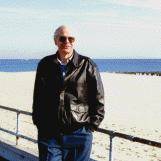 Ted Mooney
, P.E.
Striving to live Aloha
finishing.com - Pine Beach, New Jersey
---
2007
A. Dear Mr Abir,

You may want to look at bright Silver Powder coats or Paints with high impact resistance that are used on trolleys elsewhere.

Zinc stands no chance of survival in Sri lanka with the high humidity in your region.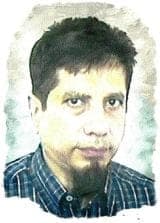 Khozem Vahaanwala
Saify Ind

Bengaluru, Karnataka, India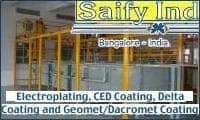 ---
---
To minimize searching & thrashing, multiple threads were merged; please forgive repetition, chronology errors, or disrespect of other responses (they probably weren't there) :-)
---
---
October 4, 2008
Q. We own a chain of supermarkets here in the Philippines and are looking to buy new pushcarts as ours have become rusty. I know there is a big variance on the quality of pushcarts that are out in the market, and it is very confusing from a buyer perspective. To me, paying a little extra is worth it if it means the pushcart lasts for a few more years. In our case, I definitely noticed that the pushcarts we bought from an earlier supplier lasted way better than those that we recently bought. The newer ones' finish are already chipping, while the older pushcarts have lasted us 12 years already.

So my question is, what finish do I look for in a supermarket trolleys? It has to be very rust-resistant because customers sometimes buy items that are wet and drip on the cart, although we do not allow pushcarts to be taken outdoors. Also, there is a lot of wear & tear because transaction volumes here in supermarkets are very high. Therefore pushcarts have to be very durable.

I've encountered zinc, chrome, chromated zinc, nickel-chrome, stainless steel as materials used. What are the differences among them and which would suit my needs best?
Genevieve See
buyer - Cagayan de Oro, Misamis Oriental, Philippines
---
October 10, 2008
A. The best finish for having better durability can be achieved by using Two coat system of Powder coatings which will give Salt Spray life of min.1500 hrs and with improved mechanical properties w.r.t conventional liquid coatings.

The selection of Gloss plays a crucial role in deciding the visibility of scratches during handling and preferably Gloss of 40-60 Deg gives good hiding.

The Aesthetic look can also be achieved by having wide selection of solid/Metallics shades available.
Anshuman Dwivedi
- Mumbai, India
---
October 30, 2008
Hi, Genevieve. To resolve some general vocabulary issues first: zinc is usually chromated if it will subsequently be painted/powder coated, and is always chromated if it isn't painted, so zinc and chromated zinc will actually be the same thing. And these carts are never just chrome plated; nickel plating always precedes it, so your choices are down to: zinc plating with or without a subsequent paint or powder coat, nickel-chrome plating, stainless steel construction, or paint/powder without previous plating. Zinc plating will lose it's shine very quickly and start to corrode if not painted/powder coated, so you can eliminate zinc plating without paint/powder from the list.
1. Zinc plating and chromating with a clear powder coating will probably be a satisfactory finish for a few years.
2. Nickel-chrome plating if done poorly will be a disaster because if there is porosity or pinholes, the nickel will dramatically accelerate the rusting. If done really well, chrome plating is a fabulous finish lasting decades of automotive brightwork and truck bumpers -- but how will you specify and get 'done really well'? 3. Stainless is quite expensive and unless you go for a really expensive answer like 316SS, rusting can still be a problem. 4. Anshuman may be correct with respect to organic coatings, but for a metallic look, nothing approaches high quality nickel-chrome plating, and there will be no scuff marks, scratches, or chips to be concerned with. Our Chrome Plating Tutorial will introduce you to what is important for high quality chrome plating. Good luck.
Regards,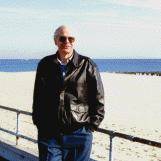 Ted Mooney
, P.E.
Striving to live Aloha
finishing.com - Pine Beach, New Jersey
---
---
November 17, 2014
Q. I plan to purchase supermarket push carts, but there seems to be a wide range of products available, with differing prices and qualities. What is the best kind of finish for these? There don't seem to be stainless steel kinds, only chrome or zinc plated with epoxy. I want them to be durable and be able to withstand rust for many years. Thank you!
gen see
- Philippines
---
November 2014
A. Hi Gen. One is not objectively better than another, and super quality nickel-chrome plating is unbeatable and can last decades in the worst conditions, although it's expensive. But low quality chrome plating is terrible, and no match at all for zinc plating followed by epoxy.
Regards,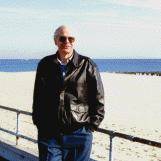 Ted Mooney
, P.E.
Striving to live Aloha
finishing.com - Pine Beach, New Jersey
---
February 2, 2015
A. Gen,
I agree with Ted. Zinc plating followed by epoxy is the best choice given the options. Plastisol is another good coating popular for outdoor uses.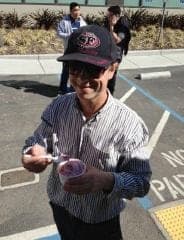 Blake Kneedler
Feather Hollow Eng. - Stockton, California
---
---
To minimize searching & thrashing, multiple threads were merged; please forgive repetition, chronology errors, or disrespect of other responses (they probably weren't there) :-)
---
---
How to enhance adhesion of powder on zinc-plated mild steel surfaces
August 4, 2015
Q. Hello, guys. I'm new to this site and I'm a sales person from a Chinese factory producing shopping trolleys made of normal mild steel. I'm asking simply because I'm not getting much explanation from my colleagues for my question and I expect some professional answers here.
Our factory is making trolleys with zinc-plating plus coloured powder coating. But it turns out that the adhesion of powder on zinc-plated surfaces is not as good as on phosphated surfaces because the powder peels off where the trolley nests (It's better after we use better quality powder).
One of my customers show me test results that e-coating on zinc-plated surfaces performs better in adhesion but worse in corrosion resistance by NSS test than powder coating on zinc plated surfaces. Is this the usual case?
I'd also like to know that if adhesion of powder coating onto phosphated surface is usually not as good as on zinc-plating surface? Is there any way to improve it? Will it be better if no chrome passivation is applied after zinc-plating? Thanks!
William Shen
Sales for shopping trolley - Shanghai,China
---
August 2015
A. Hi William. We appended your inquiry to a long thread on similar subjects. To summarize the subject from my perspective, although others might see it differently, you have to start with whether you want a shiny metallic look or not.
Phosphatization is the traditional pretreatment for powder coating on steel and is less expensive, easier and more trouble-free than zinc plating -- but does not retain the metallic look. If you achieve full adhesion of the powder, zinc plating under the powder coating probably offers greater real-world corrosion resistance because of the significant additional amount of cathodic protection afforded by the sacrificial zinc plating. But in these days of RoHS-compatible trivalent chromating of zinc, adhesion of powder coating onto the surface seems to be a perpetual development project because of the many different trade-secret proprietary chromate formulations and topcoats.
Your situation is further complicated by the mistake of equating salt-spray life with real-world life, while comparing zinc plating to powder coating. Zinc plating deliberately corrodes away in a salt spray test to galvanically protect the steel; powder coating is designed to remain inert to the salt, but it allows the underlying steel to fail catastrophically through a scratch or pinhole because it offers no sacrificial protection.
My personal take is that powder coating on top of zinc plating is a good spec for a metallic look but -- these days -- it should only be used if a single shop does both steps -- in which case I'd think about applying no chromate and phosphatizing the zinc plating before powder coating.
I think the best process -- if you don't want/need a metallic look -- would be to skip the zinc plating, and zinc phosphatize the plain steel, followed by e-coating it, followed by powder coating. I think this will lead to excellent corrosion resistance in both salt spray testing and the real world, and no adhesion issue. Good luck.
Regards,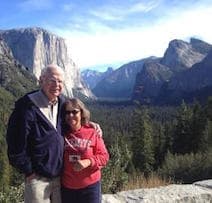 Ted Mooney
, P.E. RET
Striving to live Aloha
finishing.com - Pine Beach, New Jersey
---
August 5, 2015
A. There are several options for pretreatment between zinc plating and powdercoating.
PC on top of Zn without pretreatment is a sure recipe for adhesion failure.
Chromate is certainly the best way, but various countries restrictions on its use are making this almost impossible.
We PC on galvanized steel. Options for pretreatment that work include Chromate (as mentioned), Zinc phosphate, and manganese phosphate.
ZnPhos has disadvantage that it needs heating and produces a sludge. Mn Phos does neither. Both give good reliable adhesion.

Agree totally with Ted on salt spray. It does not replicate real life, only gives some comparison between different organic coatings.

Geoff Crowley
Crithwood Ltd.
Westfield, Scotland, UK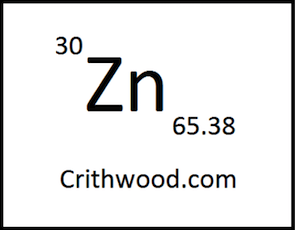 ---
---
August 29, 2020
Q. I've have started making trolleys of MS 4 ft x 3 ft x 3 ft.
Right now I'm offering trolleys without coating, and my client does it; but my client now demands to give with coating.

Can I know the process of Zinc Coating + Powder Coating?
Do we need inner anodes for proper coating?

Hardik Shah
- Mumbai Maharashtra
---
August 2020
A. Hi Hardik, besides the two choices of your client doing the coating or you doing the coating, there exists the third choice of having someone else do it. There is a good network of plating and powder coating shops in your area.
Until you give us a good idea of what you know about zinc electroplating and powder coating, it's hard for a reader to "let you know the process", as numerous 200-500 page books have been written on each subject. It can no more be answered in a few paragraph forum response than questions such as how to build an airliner or to perform an appendectomy. Give us a starting point please.
I'm not sure what you mean be "Do we need inner anodes", but if you are referring to the zinc plating step, auxiliary anodes are probably a good idea -- not so much because of a problem with the plating current wrapping around a wire, but because an article which is 3 ft deep its narrowest way will have regions that are at least 1-1/2 feet further from the anodes than other areas, and that's a lot. The improved plating distribution with auxiliary anodes may pay for the inconvenience of them. But that's a guess! I've seen sheet metal chassis zinc plated with auxiliary anodes, and wire goods without, but can't claim specific experience with shopping carts let alone auxiliary anodes helping :-)
Luck & Regards,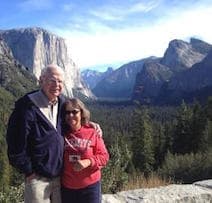 Ted Mooney
, P.E. RET
Striving to live Aloha
finishing.com - Pine Beach, New Jersey