Where the world gathers for
plating, anodizing, & finishing Q&As since 1989
-----
Patina Formulas for Iron and Steel
Q. I have a piece of white iron that I am making as garden statue out of. I have painted it creamy white I miss the slight patina that was on it prior to painting.
Janielle marie
Wanta B artist - Santa Rosa calif
May 7, 2022
---
May 2022
A. Hi Janielle. I am not an artist, but once the paint is dry, sanding it off in some spots is probably one answer. Another might be to splash it with with one of the instant rust formulas (but it may take two or three coats with different components). Or you could mix iron filings into a clear coat paint, and it will start rusting.
Luck & Regards,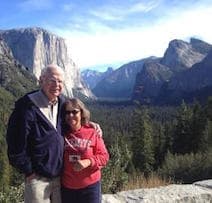 Ted Mooney
, P.E. RET
Striving to live Aloha
finishing.com - Pine Beach, New Jersey
---
---
↓ Closely related postings, oldest first ↓
---
---
2001
Q. I am looking for formulas of patination and coloration of ferrous metals that can be applied to forged blades, especially nickel damascus steels.

Thanks for the information.
Claude Marquis
- Chardonne, Switzerland
---
2001
A. You could take a look at this page: www.finishing.com/faqs/patina.shtml. Or you could contact Sculpt Nouveau [Escondido, CA]. Hope this can help.
Sincerely, Jake Koch
G. J. Nikolas &Co.,Inc.



Bellwood, Illinois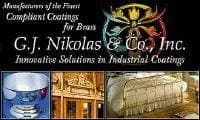 ---
---
2000
Q. I am looking for a book or instructions on how to colour and or put a patina on ferrous materials, any help would be appreciated.
Fulvio Manetti
- Pahrump, Nevada,USA
---
2000
A. Hi Fulvio. The "Blackening and Antiquing" chapter of the Metal Finishing Guidebook is at least a start, although brief.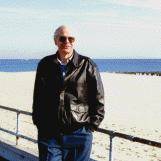 Ted Mooney
, P.E.
Striving to live Aloha
finishing.com - Pine Beach, New Jersey
---
---
2000
Q. I have a very small wrought iron factory and all my customers are demanding for Patina Finish. But I don't have the slightest of the ideas of this finish. This finish is also not available locally in the stores here. I currently powder coat all my products. Could you please guide me.

I have been looking for some advise for a long time and nobody could really tell me on this. I understand that the real patina cannot be attained on iron. How to give a faux finish of patina. I would also welcome other suggestions of different finishes that can be given on wrought iron.
Enpeekay
- Calcutta, WB, India
---
2002
A. Dear Sir,

I've been looking into the patina finishes as well...I've been seeing a lot of it done on HGTV..... Yesterday I was in JoAnn Fabrics and noticed that they carry a line of products that will give you the patina finish your customers are requesting.

Several colors too... Hope I've helped.....
Sharon Snyder
- Snellville, Georgia
----
Modern Options Patina Finishes are also available on-line.
---
2005
A. Dear friend:

Over my years of experience in the field of industrial coating, I had come across various finishing on almost every surface including glass, tile, besides wood, metal etc. patina finish had always been one of my favorite finishes and it can be obtained on any surface including metal. In order to do patina finish, one must correctly choose the item to be patina finished. Not all items can look good in patina finish like an automobile or a simple chair. The product should have a minimum of some sculpted look like intricate turns and twists in design or a bust of a person. Basically, the product to be patina finished should represent a metal like a window grill but not a walking stick since a walking stick is never made of a metal.

Now, how to do a patina finish on a wrought iron furniture: first, clean the metal thoroughly with phosphoric acid to remove rust, dirt completely, This process will de-color the metal giving it a neat look. Next, dry the metal surface and use some mild solvent to remove the excess residue of the acid. apply epoxy primer preferably using spray method. then sand and spray paint first coat in brilliant white paint. then take some dark green stain in concentration and spray lightly on the dried white painted surface. Take a clean cotton waste dip it in mild solvent and squeeze the excess solvent back in container and then slowly dab on the surface. you will find some brilliant formation on the surface when the stain starts dissolving with the solvent and spreading itself out on the white background. Finally, finish with a matte lacquer mixed with green tint. use a little bit of white smoky spray on the dabbed surface before you use the final lacquer. continue spray the lacquer to achieve the desired tone. this is just one of the dozen different types of patina finishes. rest you can try and learn on your own. good luck.
V Praveen Raj
- Bangalore, India
---
August 19, 2008
Q. Mr. V Praveen Raj
Hi, my name is Mr. Siddharth Babani and I Reside in Goa. I was just reading upon this article and was fascinated by this kind of finish. Just wanted to know if you could help me out a little more on this finish. I currently am getting a Wrought Iron Bed Done but am not happy with the simple matte finish that it has got. wondering if you could guide me, in turn the person I am getting this bed done from, to this kind of finish. would like to hear from you sir.

Regards
Siddharth
Siddharth Babani
hobbyist - Goa, India
---
September 28, 2010
A. What kind of finish? The natural patina of iron is rust, bronze goes light blue, if you use chemicals you can get a wide variety of colors. So what do you want?

Patina is a film on the surface of bronze or similar metals (produced by oxidation over a long period or by a chemical process); a sheen on wooden furniture produced by age, wear, and polishing; or any such acquired change of a surface through age and exposure. On metal, patina is a coating of various chemical compounds such as oxides or carbonates formed on the surface during exposure to the elements (weathering). Patina also refers to accumulated changes in surface texture and colour that result from normal use of an object such as a coin or a piece of furniture over time.
Andrew Malczewski
- Dekalb, Illinois USA
---
---
Patinas for Cast Iron
July 11, 2016
Q. I'm looking for suggestions for products/chemicals to add patina a Cast Iron. I have a Table Base that was cast in India. I'm new to the world of applied metal patina and, it seems to me, it's a lot of experimentation. Are there specific products/chemicals used just for Cast Iron? ...or any products/chemicals I should not use?
While playing with filters, I 'photo-shopped' a patina on the Table Base & fell in love with the look. Since I can't attach the photo, I'll try to describe: a mottled, dark blue & orange patina color. I'd be happy to email/text my photo to anyone who's interested to see the colors I'm trying to achieve.
Thank you,
Loyd Parker
modern furniture designer/maker - Scottsdale, Arizona USA
---
"The Colouring, Bronzing and Patination of Metals"
by Hughes & Rowe
from Abe Books
or

Affil. Link
Your purchases make finishing.com possible
July 2016
A. Hi Loyd. A point which I think earlier posters were referring to is that, unlike copper alloys, cast iron and other ferrous metals don't form colorful patinas by themselves. They get rusty or blackish and that's about it :-)
To get a blue & orange coloration on cast iron you need to first electroplate it with copper, or at least apply a copper-based wash which you can subsequently oxidize. You can e-mail your photoshopped pic to mooney@finishing.com for posting here.
Regards,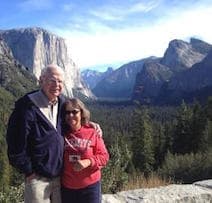 Ted Mooney
, P.E. RET
Striving to live Aloha
finishing.com - Pine Beach, New Jersey
---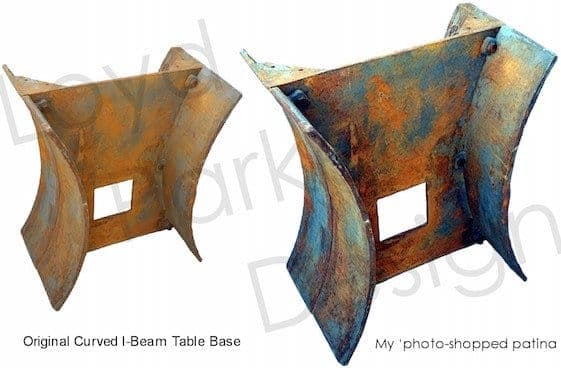 July 11, 2016
Q. Thank you, Ted.
I emailed you a photo.
I tried to search copper-based wash & just came up w/ ways to clean copper pans. Do you know of where to buy the copper-based wash product?
BTW, I just found a thermochromatic finish that respond to the heat of your body, (any plate, mug or other serving piece that touches its surface) that creates a watermark that stays grayish until it cools back to room temperature. It almost looks like x-rays. Looks like fun!
Search "thermochromatic finish" to find a supplier.
Loyd Parker
- Scottsdale, Arizona, USA
---
July 2016
A. Hi. For one example, please look at Modern Masters on Amazon.
You apply their primer, then this water-based "paint" with copper particles that are designed to react, then another solution that will turns the copper green or whatever. There are other vendors.
As a slight alternative, I believe that Jax offers a copper plating solution, perhaps copper sulphate based, which deposits copper onto clean ferrous metal without heat or electricity. I have no experience with either of these approaches and am not vouching for one over the other ... I'm just saying that you have to get a copper layer on the cast iron if you want to eventually get a blue-green or orange color because the oxidation products of ferrous metals are not those colors. Good luck.
Regards,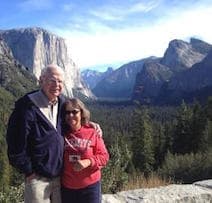 Ted Mooney
, P.E. RET
Striving to live Aloha
finishing.com - Pine Beach, New Jersey