Where the world gathers for
plating, anodizing, & finishing Q&As since 1989
-----
Removing/Stripping Powder Coating
Q. Hello. Is there a safe and effective chemical treatment to remove powder coat finishes from metal surfaces?
Barry Feinman
- Carlsbad Ca
April 27, 2023
A. Hi. Powder Coatings can be removed by burning, abrasion, or chemical reaction. Depending on the substrate metal, some of these might need to be ruled out, but if the substrate is steel, all are applicable.

Your interest is in chemical approaches, and again none of them are likely to harm steel.

• Caustic-based paint strippers should work in most cases, but there are many different types of powder coating.
• Aircraft stripper (methylene chloride) can remove nearly any organic coating without harming the metal, but they are noxious and dangerous, and should only be used by professionals wearing proper PPE, and outside unless special provisions can be made for ventilation and breathing.
• If the item can be removed and sent off for stripping there are environmentally friendly immersion strippers available which, given a couple of hours of immersion can be very effective without being unsafe. If that will work, google 'green stripper for powder coating', and choose whether you want to buy the chemical or the stripping service.

Luck & Regards,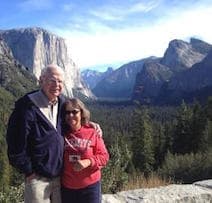 Ted Mooney, P.E. RET
Striving to live Aloha
finishing.com - Pine Beach, New Jersey



---
---
↓ Closely related postings, oldest first ↓
---
---
Q. Is there a chemical way of removing powder coating from brass without harming the brass in anyway? Is sandblasting absolutely necessary for good adhesion of powder coating to brass?
Kik, Shian Jer
- Germany
2000
A. If the powder is polyester or epoxy-polyester a cold solvent stripper made from Benzyl alcohol and containing 10 g/l KOH will remove it in about 30 mins without harm. Rinse off with water, but DO NOT add water to the product. R
Roger Bridger
- Croydon, UK
A. Hi
If Roger's suggestion doesn't work on the paint you have, methylene chloride (Aircraft Stripper) will remove almost any organic coating and will not damage almost any metal. However, it is horribly noxious and dangerous stuff. Don't do it except outside, standing upwind, no kids or animals around, and wearing googles, gloves, and respirator.
Luck & Regards,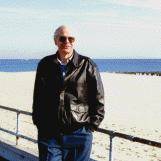 Ted Mooney, P.E.
Striving to live Aloha
finishing.com - Pine Beach, New Jersey



---
---
Remove powder coating from aluminum rocker cover
Q. Hi,
I have a powder coated aluminum Datsun 240z rocker cover I want to remove the powder coating then polish the aluminum ... how do I remove the coating.
Pat Furlan
- Ontario, Canada
2003
A. Hi Pat,
You'll have to use a fine and relative smooth blast medium. Use fx. a fine plastic granulate such as Aerolyte PBM. Using this blast medium (maximum blast pressure 3,5bar) will provide a great result. As an extra safety - make tryouts before beginning the job at the car parts!
Good Luck,
Poul Søndergaard
- Denmark
A. You can also use a chemical stripper to remove the powder coat - one that we use upon occasion is Tal-Strip which says on it that it is an aircraft stripper.
Bruce Rogers
powder coating shop - Nanaimo, B.C. Canada
---
---
Q. I have some aluminum parts (6061-T6) that are presently powder coated. The powder coating shows signs of micro cracks. We need to remove this powder coating so that we can refinish the parts. How do I remove powder coating from aluminum parts. I have a dimensional tolerance of < 0.005" for these parts. The parts are approximately 24" x 30" in a machined shape approximately 18" deep. I have multiple immersion tanks to submerge these parts in with a large array of chemical etchants, solvents, acids, and bases available. I would like to remove the cracked powder coating without damaging the machined aluminum parts.
Please advise.
Henry Parker
2003
- Baltimore, Maryland, USA
A. Only dangerous solvents could probably do that by immersion and it will surely take long. Paint is plastic and plastics are very resistant to acids or alkalies. An alternative way, if feasible, would be to burn the plastic (in open air or oven), then blast the parts with an organic soft media to finish cleaning, but your tolerance seems too tight.
Guillermo Marrufo
Monterrey, NL, Mexico
A. We do burn off (oven) and media blasting with crushed walnut shell abrasive [affil link]
Gary Devlin
- Landover, Maryland
"Powder Coating: A How-to Guide ..."
by Jeffrey Zurschmeide
from Abe Books
or

Affil. Link
Your purchases make finishing.com possible
A. A product called Zipstrip works well for removing powder coat finish. It removes the finish very quickly and doesn't hurt metal finishes. Worked for me, give it a try.
Keith W. McDonald
- Racine, Wisconsin
2004
A. Stripping aluminum, i.e.; machine fabricated parts, in this case or cast aluminum, extruded aluminum and forged aluminum substrates can be accomplished easily and safely with the right process and chemistry. The process involves utilizing a chemistry that will remove powder coating at low temperature so as not to alter the original substrate characteristics, including: aluminum hardness, tensile strength and embrittlement. The application is normally immersion at room temperature to 185 °F. Strip time is usually 1 to 3 hours at room temperature or as little as 15 minutes at 150 °F-185 °F.
Sam Miles
Kissimmee, Florida
May 7, 2009
---
---
RFQ: Dear Sir,

We are in the process of powder coating aluminum diecast parts. There are some process rejects we need to strip, but we want to strip with environmentally friendly paint stripper chemical . Can you help me?


IS THERE ANY PAINT STRIPPING (ENVIRONMENTALLY FRIENDLY CHEMICAL) SUPPLIER IN DELHI/GURGOAN (India) FOR PAINT STRIPPING OF POWDER COATING (EPOXY, PURE POLYESTER)?
Rakesh Sharma
- Gurgoan, Harayana, India
2003
Ed. note: Sorry, this RFQ for private contact is now outdated, but public technical replies are still welcome. No public brand/source suggestions please ( huh? why?)
---
---
Removing powder coating from aluminum
Q. Hi,

I have a powder coated aluminium part that I would like to polish. What is the best way to strip the powder coat given that I want to polish this piece when done?

Thanks,
Tom Howell
hobbyist - Highland, Utah, USA
2003
A. Utilize "Gasket Remover". Spray it on and after about 15 minutes you should be able to scrape it off with a putty knife.
Robert Marsters
Government contractor - Chula vista, California, USA
A. I once used acetone Acetone [affil link] to remove the powder coating. I submerge the parts if possible or keep applying as it dries up quick. After about 1 hour or more the powder coating can be scraped off. I did not believe it would work but it did!
Michael Georgiadis
STORM REELS - Durban, KZN, South Africa
2004
A. There is a process called "soda blasting" that uses Baking Soda as a blast media. It can remove coatings off of Aluminum without damaging it. I would only use a professional and experienced person to do it. Good Luck.
Justin Stewart
- West Jordan, Utah, USA
October 7, 2008
---
---
Non abrasive method for removing powder coating
Q. How do I remove powder coating without glass beading or other abrasive process? I will be doing this so that I can polish Aluminum parts.
Steve Conerly
custom fab shop - Angier, North Carolina
2004
A. Though not very elegant but burning it might work. Depends on many other factors of course.
Guillermo Marrufo
Monterrey, NL, Mexico
A. You need a good chemical stripper, Nalco has good ones. Be sure and specify that you're working with aluminum.

Jeff Watson
- Pearland, Texas
---
---
---
Q. Need to know the fastest, and most economical method of stripping powder coating from wheels, with no or minimal pitting.
Stewart Lawson
alloy wheel supplier - Federal Way, Washington
2005
? Do you know what the powder coating is? Generally, methylene chloride (aircraft stripper) is harmless to metals but extremely aggressive on virtually all organic materials including human beings. It is increasingly regulated and in the future should probably only be used by experienced personnel in an industrial environment with gloves, goggles, and other PPE equipment ... and only with excellent ventilation.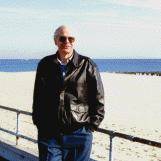 Ted Mooney
, P.E.
Striving to live Aloha
finishing.com - Pine Beach, New Jersey
? What is the substrate?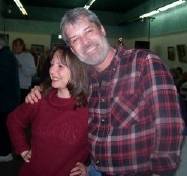 Trent Kaufman
electroplater - Galva, Illinois
---
---
Q. My name is Mike from Toronto. I have a set of rims/wheels and they are completely powdercoated, original from the manufacturer. I really wanted to give it a polished lip/edge look. It is fairly expensive to have a shop do it for me, sandblast it off and repaint it except for the lip.

I was hoping I can do it myself, in my garage. Can anyone give some advice on chemicals and steps I can take to accomplish this?
Michael Erpelo
Hobbyist - Toronto, Ontario, Canada
2006
A. Please try methylene chloride based stripper.

It is very much effective on them.
Regards
Dr Halim Polat
- Istanbul, Turkey
December 18, 2011
---
---
Q. We have a small big problem at hand

We powder coated Hot dip galvanized articles in large quantities regularly and follow a thorough system in in progress inspections to avoid rejections.

However due to a goof up, we are sitting with about 2000 lbs of high value articles where the powder coating FAILS in adhesion test totally.

What method, practical and viable is there to strip these articles and be able to reuse them rather than having to scrap them?

Any help/suggestions

Regards,
Dipesh
Galvanizing and Powder coating - New Delhi, INDIA
2006
Ed. note: Since 1989 we've strived to build a legacy of aloha & camaraderie incompatible with anonymity; everyone is welcome to read anonymously, but is asked to use their real name & town when posting :-)
A. If the adhesion is that bad, you can almost blow the paint off with compressed air and reprocess them. You didn't give quantity or size to the parts, but nothing about removing powder coating is cheap or easy. It would help a lot to have more details about your process (and goof-up), any suggestions you get based on the info you've given will be a total guess.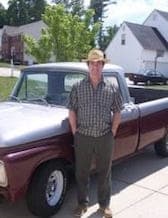 Sheldon Taylor
supply chain electronics
Wake Forest, North Carolina
A. Hi stripping powder coat is always a pain,
MEK / methyl ethyl ketone usually cracks it next time let the metal get hotter more slowly.
Andrew Hunt
mad inventor - raglan wales
A. See what I mean Dipesh? Mr.Hunt is guessing that the parts are undercured. Give more details, please.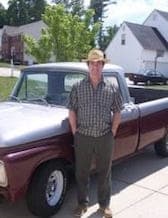 Sheldon Taylor
supply chain electronics
Wake Forest, North Carolina
A. Hi Sheldon
After many years of sending out powder coating to vendors that all got it wrong I designed built two powder plants one first for a customer then one for me.
You are correct and all my vendors under baked the powder.
However the two lines that I designed were running at around 10 feet/minute and it is possible to cook the paint without the part getting hot enough.
Thanks Andy
Andrew Hunt
mad inventer - raglan wales
? Have you tried sandblasting the clear coat?
SAUL SOSA
- Fayetteville Arkansas USA
A. Did you get root cause for the poor adhesion?

Did you use pre-filmed galvanized steel? If yes, do no use galvanized steel, you'll get good powder film adhesion.
Steven Gao
- Shanghai, China
A. Dear Sir,
Your problem is stripping of powder coating,The best and cheap way is,
Take Caustic Soda [affil link] and mix with 50 % water and heat at about 75 °C and keep it in plastic container.
When you want to stripe parts, boil it with water 70% to 110 °C put the parts in the Mild steel tank and cover it in 20 minutes all the coated power will peel off, By this system we have peeled several thousand Rq feet.
Zainuddin
Microplast Systems - Karachi Pakistan
Ed. note: Since 1989 we've strived to build a legacy of aloha & camaraderie incompatible with anonymity; everyone is welcome to read anonymously, but is asked to use their real name & town when posting :-)
---
---
Q. I am restoring a 1955 panhead; the shop that powder coated my hubs also coated the bearing surfaces. What is the best way to get the powder coating off?
Chuck Cain
hobbyist - Fridley, Minnesota, USA
September 23, 2008
A. Here is how I do it. I use a paint stripper with methylene chloride in it . This stuff is dangerous to work with. If you get it on your skin it will burn like heck. If you get it in your eyes you have to start flushing them out with water immediately while you have someone take you straight to the hospital.
I prefer the liquid because the paste type does not get into the nooks and crannies very well. I pour the stripper into a stainless steel bowl. Then place the hub in the solution for about an hour. Then remove it from the solution and rinse it thoroughly. At this point the powder coating may start coming off or at least begin to blister up. It depends on how tough the powder coating is. Then I bead blast as much of the loose coating off as possible. In some cases I have to repeat these steps quite a few times before all the powder coating is removed.
If you really want to try you can buy paint strippers with methylene chloride in them at most hardware stores. But without a high output Bead Blaster [affil link] it could take a very long time and a lot of work to strip your hubs. Be very careful and follow the directions that come with the paint stripper. Especially the directions about safety.
Frank DeGuire
- St. Louis, Missouri, USA
---
---
How to remove Powder Coating from extruded aluminum profile?
Q. We Have a pretty good quantity of powder coated extruded aluminum Profiles (min. 5000 profiles,6 meters length, 1.6 mm thickness), send it to be melted is a very expensive solution for me.
My question is, what is the most easy and economical way to remove powder coating (polyester 85 micron) form the Aluminum..
I hope my query will be taken seriously ASAP.
Ayman Jamaldin
end user - Damascus, Syria
April 29, 2009
A. Nobody responding here is going to take your question lightly Ayman, but there isn't any magic dust when it comes to removing powder coating. All of the technology poured into it's development is in making it as resilient as possible, so you have that working against you. You can take powder coating off mechanically, chemically or with a burn off oven. A burn off oven will ruin the extrusion. All you have to do is pick the method that fits you're needs.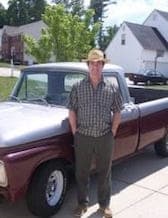 Sheldon Taylor
supply chain electronics
Wake Forest, North Carolina
A. There are several good strippers designed to remove various powder coatings from aluminum extrusions without damaging the parts.

You will have to identify the resin system in the powder (from the MSDS or spec sheet) and provide that information to a competent chemical supplier. Thickness and how well the powder is cured make a huge difference in how long it takes to strip.

In my experience it's cheaper to get the coating process under good control first. Then you have very few parts going to the strip tank. In many cases it reverses the math and it's actually cheaper to scrap them.

Jeff Watson
- Pearland, Texas
---
---
Q. How can we remove powder coating from aluminium profiles used in building system? I am working in a building system company.
Prabhat Kumar
EMPLOYEE - Jamshedpur, INDIA
August 31, 2011
A. Hi, Prabhat.
The best answer probably depends upon why you want to do this. If you need to remove the powder before scrapping the aluminum, sandblasting may be easiest, but this might ruin it if you intend to electroplate or anodize it, for example. Please try your best to frame your question in terms of the answers already offered so we don't run the thread in circles. Thanks!
Regards,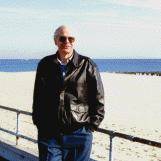 Ted Mooney
, P.E.
Striving to live Aloha
finishing.com - Pine Beach, New Jersey
A. Agree with post: corroded not new cast aluminum restoration and or preparation to refinish with dramatic results. Without Google for suggestions believe it will require elbow grease times 2 or more, and hope you haven't deteriorated the aluminum beyond repair :)
Ever hear of hand-made anything ... ? Truthfully I like to build and or restore, re-polish, buff, clean, restore, evaluate, condition, to the best my ability. Sometimes you have no other choice but to buy new and try make purchase to replace a part that has exceeded its life span, but I wonder in many scenarios. Everyone has a brain and they have thoughts; to each his own, every brain thinks different, you think one thing I think just the opposite. From what I have researched "recondition cast aluminum on google" (didn't take long to realize) will be a labor intensive process to do it right.
Arthur Evans
- Kissimmee, Florida, United States of America
March 31, 2015
---