topic 5009
Stripping & replating pot metal parts
A discussion started in 2000 but continuing through 2007, and awaiting your newer comments.
2000
Q. I was wondering if there is a better way to strip plating off of pitted automotive Pot metal. Currently I am using mechanical methods (grinding, buffing, sanding). My acid pickles that I use to strip steel parts eats the pot metal. I've tried glass bead also. Is there a better way? Thanks Tom H.
Tom H
[last name deleted for privacy by Editor]
- Peoria Arizona usa
---
---
Pot Metal Strip
(2002)
Q. Question on stripping of die cast zinc? We have a sulfuric acid strip that we use to strip the nickel from the pot metal. I changed the solution because it was causing too much pitting to the parts.With the new solution it still isn't working right. My Question: what is the ratio of sulfuric to water that I should use. Also is 66 Beacute; O.K. or is it too pure.
THANK YOU,
Daniel Huntsman
- Ogden, Utah, USA
---
(2002)
A. Years ago when we did nickel/chrome and would abuse ourselves with pot metal from old cars. We would strip it in a sulfuric bath I forget the exact amount but I would now try mmmm 50/50 with water. Add glycerine mmm 2-4 opg. keep voltage at about 2 volts and get the part out as soon as done. The best plating on old pot metal I ever saw was a company in Canada and they did not strip off the old nickel they ground it off, then drilled out the pits with a dental burr and filled them with die cast they made from a rod and a alcohol torch and a blow pipe. Then lots of copper and buffing and refilling. I literally fell off my chair when I saw their work.
Jon Quirt
- Fridley, Minnesota
---
---
(2002)
Q. In stripping nickel plated zinc die castings one is effectively stripping nickel from copper. I have tried various methods which one finds in the plating manuals but find them very slow. Can anyone advise of a faster method which they may have developed themselves? An alternative to stripping would be to plate over the old nickel which we have tried with some success but also with a lot of failure especially with regard to adhesion. Can anyone advise of a consistently successful method of plating nickel over nickel ?
Thank you in anticipation.
Trevor Milton Fox
electroplaters - Boksburg, South Africa
---
(2002)
A. Dear Mr. Fox,
Here in the U.S., people use proprietary chemicals very widely. For example, strippers for taking nickel off of copper are available from Metalx [a finishing.com supporting advertiser]. When you add the restriction "which they may have developed themselves", which I read as implying that you don't want to use proprietary chemicals, you have to recognize that you are excluding the answers that work consistently :-)
But it is possible to plate nickel-on-nickel and it is widely used as a way of dealing with rejected parts in plating of truck bumpers for example. You need to develop a highly active nickel strike and you need to identify replated rejects so that you do not attempt to plate them more than twice.
Ted Mooney, P.E.
finishing.com
Pine Beach, New Jersey
---
(2002)
A. To re-activate and plate nickel upon nickel for good adhesion, you must run the nickel plated castings through an activation cleaner and follow with an actisalt (acid) step. Both of these steps may/may not require currect (electro). These are proprietary. Your nickel vendor should have these chemicals and guide you on how to use them. In fact, if you are using a cleaner right now for specifically cleaning diecast, it may be the one for re-activation of the plated nickel. You cannot normally use a steel cleaner for this. You cannot use a liquid acid for good success either.
Bill Hemp
tech svc. w/ chemical supplier - Grand Rapids, Michigan
---
(2002)
A. Talk to the folks at Metalx [a finishing.com supporting advertiser] in North Carolina. Very tiny company, but great folks. You might-just might- experiment in the lab with a soak, short anodic and then negative in a Woods nickel strike. No other strike will work as well as a high acid lower nickel for sticking to nickel, especially old nickel. If it were on anything other than zinc, I would suggest a short dip in a nitric hydrofluoric acid vat. It will evaporate zinc faster than you can get it out of the tank if it finds a contact point.
James Watts
- Navarre, Florida
---
---
Proper pre-treatment of decorative pot metal parts for replating
(2007)
Q. I am trying to save some money in re-chroming a pitted '48 Chrysler grill. Besides professional stripping it by chemical process, how can I remove the pits to prepare it for professional plating?
Roger Dacey
car restorer hobbyist - Staten Island, New York
---
(2007)
A. You really can't do much yourself. If you can find a plater who will replate what you have done, they can not/should not take responsibility for many defects since this could be due to your preparation. Refinishing shops that specialize in pot metal/zinc die cast, use a combination of filling pits, repeated copper plating, polishing grinding etc. as preparation for the final nickel chrome plate.
Gene Packman
process supplier - Great Neck, New York
---
(2007)

Thanks, Gene. Jeffrey Holmes and Frank DeGuire recently answered pretty much the same question in letter #45895, Roger. Good luck.
Ted Mooney, P.E.
finishing.com
Pine Beach, New Jersey
---
(2007)
A. You can't really make any progress at home. The first step in restoration is to chemically or electrolytically remove the old plating. The pitting is then cleaned out to solid metal, then copper plated, then the pits are filled with low melting alloy, etc...etc...etc.

Restoring old die castings like this is time consuming, expensive, and requires both the proper equipment and knowledge.

There are a few shops which can restore your grill to like new condition, and...beware, there are shops which can't.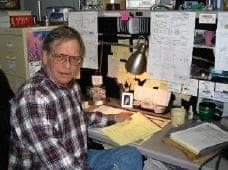 Jeffrey Holmes, CEF
Spartanburg, South Carolina
---
(2007)
A. What you want to do is usually reserved for professionals. In most cases you will spend a lot of time with no appreciable results. Or you may damage it to the to a point were it may be rendered useless.
I have had numerous experiences with people doing what what you are trying to do. For the most part they did not do anything to enhance the finish and in a few they ground out the details so badly that they made the part useless.
Metal prepping and polishing takes years of experience. Trying to explain how to do this in just a few paragraphs would be impossible.
Good Luck, Frank
Frank DeGuire
- St. Louis, Missouri, USA


If you have a question in mind which seems off topic, please Search the Site