Where the world gathers for
plating, anodizing, & finishing Q&As since 1989
-----
What is the base metal for silver plated items?
Q. I have my Mom's old Holmes and Edwards inlaid silver plated silverware.
I was polishing it up to give to my daughter and I noticed some loss of silver on the ends of the forks tongs. Is it safe for her and her family to use? I read sometimes the base metal may contain lead.
Thank you very much!
Joanne Cotter
- Lake Geneva, Wisconsin
January 16, 2023
A. Hi Joanne. Many authorities say that no amount of lead is safe, so I don't think I should add any "buts". When it comes to solid silver (Sterling), my understanding is that anything after 1973 is nearly surely lead-free, anything after about 1950 is quite likely lead-free, but anything before 1950 is likely to have lead, probably the older, the more lead.

But most silver plated silverware is made of what's called 'nickel-silver' or German-silver', which contains no silver, but is an alloy of copper, zinc, and other metals. So if silverware is old enough and of a type to likely contain lead, then it should definitely be tested. If it's of an age and type where it's generally unlikely to contain lead, that's your call. My guess is there is no lead in it, but I unfortunately can't assure you. Maybe you can get neighbors or your book club to split the cost of a bottle of test swabs to use on your silverware, cast iron, other service items, and baby-accessible paint :-)

Luck & Regards,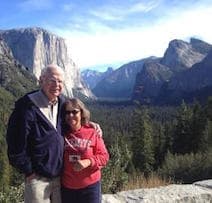 Ted Mooney, P.E. RET
Striving to live Aloha
finishing.com - Pine Beach, New Jersey



---
---
---
Closely related historical posts, oldest first ...
Q. My business is resale. I buy and resale antiques and second hand furniture and dishes. I recently purchased a potentially beautiful silver plated tray. While cleaning this tray the areas where the silver had worn off appeared red/orange very similar to the color of copper. The tray is very heavy. Inscribed on the back is E.P.C., POOLE SILVER CD, TAUNTON, MASS, 404. Could this base metal be Copper? I thought copper was a soft metal. How can I tell which metal is the base metal?
Carolyn Bizzaco
hobby turned to business. - Sumter, South Carolina
August 23, 2008
A. Brass is the common material for silver plating. It is a copper alloy that is harder, tougher and stronger than pure copper. Bronze is another copper alloy that has been plated, but it is comparatively rare.
James Watts
- Navarre, Florida
A. On silver plated items which have fancy borders or filagree work, you will usually find that the flat material is brass, and the fancy work is lead or tin-lead castings.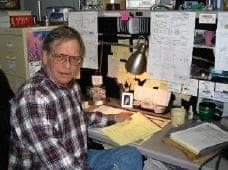 Jeffrey Holmes, CEF
Spartanburg, South Carolina
"American Silverplate"
- a Shiffer book by Dorothy T. Rainwater
from Abe Books
or

Affil. Link
Your purchases make finishing.com possible
A. The Shiffer book "American Silverplate" says the "EPC" stands for electroplate on copper. So, yes , you are right to think that it was copper base. I have silverplate pieces on copper, brass and zinc.
Larry Spencer
- West Grove, Pennsylvania, USA
A. Nickel-silver, brass, copper, tin, pewter and zinc are metals and alloys which can be used as silver plating substrates. Hope it helps and good luck!
Goran Budija
- Cerovski vrh Croatia
Answer: E.P.C. is an acronym for "electroplate copper".
John Eden
- Atlanta, Georgia
October 12, 2019
---
---
Q. Need Help! Trying to match flatware... I have a stainless set with no demitasse spoons. The closest pattern is the one that is silver plated. It is by Oneida. I don't want to polish the pieces all the time, so I wonder if I can remove the silver finish (or it will wear off by itself). My concern is what is underneath. Is it stainless or base iron metal? It only makes sense to buy those pieces if they are stainless. Oneida gives no clue. Thank you very much for your help.
Elena Ezhova
- Glendale California
July 28, 2019
A. Hi Elena. Most silver plated flatware (every piece I've ever seen) is made of nickel silver (this does not contain any silver). It is strong & rigid; and it's pretty close to the color of the silver so the contrast doesn't show much as the plating gets thin. Don't strip it; it looks nothing like stainless and it has a strong metallic taste rendering it unfit for use.
But you might be able to 'polish' your silver plated flatware with less effort; please see topic 4785.
Regards,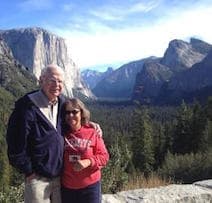 Ted Mooney
, P.E. RET
Striving to live Aloha
finishing.com - Pine Beach, New Jersey
---
---
Q. I have some flatware that says it is silverplate but the base metal of the flatware is super shiny just like the exterior. No pull to magnet, bends easy and it does seem to melt ice faster than my other flatware. Could if be real silver?
John Dauson Vestal
- Electra, Texas
July 26, 2021
A. Hi John. The old saying is that anything is possible. But the likelihood is pretty small since it's labeled 'silverplate', in other words 'not sterling' :-(
But there are "We Buy Gold" stores on every other street corner and you can see what they say. Well, maybe not every other street corner in tiny towns like Electra & Pine Beach -- but in the nearest big town :-)
Luck & Regards,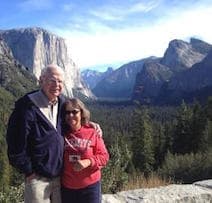 Ted Mooney
, P.E. RET
Striving to live Aloha
finishing.com - Pine Beach, New Jersey