60,000 Q&A topics -- Education, Aloha, & Fun
topic 49779
What is the base metal for silver plated trays?
A discussion started in 2008 but continuing through 2019
August 23, 2008
Q. My business is resale. I buy and resale antiques and second hand furniture and dishes. I resently purchased a potentually beautiful silver plated tray. While cleaning this tray the areas where the silver had worn off appeared red/orange very similar to the color of copper. The tray is very heavy. Inscribed on the back is E.P.C., POOLE SILVER CD, TAUNTON, MASS, 404. Could this base metal be Copper? I thought copper was a soft metel. How can I tell which metel is the base metal?
Carolyn Bizzaco
hobby turned to business. - Sumter, South Carolina
---
August 27, 2008
A. Brass is the common material for silver plating. It is a copper alloy that is harder, tougher and stronger than pure copper. Bronze is another copper alloy that has been plated, but it is comparatively rare.
James Watts
- Navarre, Florida
---
August 30, 2008
A. On silver plated items which have fancy borders or filagree work, you will usually find that the flat material is brass, and the fancy work is lead or tin-lead castings.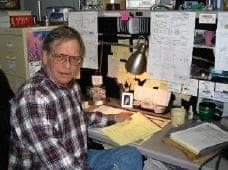 Jeffrey Holmes, CEF
Spartanburg, South Carolina
---
September 22, 2008
A. The Shiffer book, American Silverplate, says the "EPC" stands for electroplate on copper. So, yes , you are right to think that it was copper base. I have silverplate pieces on copper, brass and zinc.
Larry Spencer
- West Grove, Pennsylvania, USA
---
September 25, 2008
A. Nickel silver, brass, copper, tin, pewter and zinc are metals and alloys which can be used as silver plating substrates. Hope it helps and good luck!
Goran Budija
- Zagreb, Croatia
---
October 12, 2019
Answer: E.P.C. is an acronym for "electroplate copper".
John Eden
- Atlanta, Georgia
---
---
July 28, 2019
Q. Need Help! Trying to match flatware... I have a stainless set with no demitasse spoons. The closest pattern is the one that is silver plated. It is by Oneida. I don't want to polish the pieces all the time, so I wonder if I can remove the silver finish (or it will wear off by itself). My concern is what is underneath. Is it stainless or base iron metal? It only makes sense to buy those pieces if they are stainless. Oneida gives no clue. Thank you very much for your help.
Elena Ezhova
- Glendale California
---
August 2019
A. Hi Elena. Most silver plated flatware (every piece I've ever seen) is made of nickel silver (this does not contain any silver). It is strong & rigid; and it's pretty close to the color of the silver so the contrast doesn't show much as the plating gets thin. Don't strip it; it looks nothing like stainless and it has a strong metallic taste rendering it unfit for use.
But you might be able to 'polish' your silver plated flatware with less effort; please see topic 4785.
Regards,
Ted Mooney, P.E. RET
finishing.com - Pine Beach, New Jersey
Aloha -- an idea worth spreading