topic 49779
What is the base metal for silver plated trays?
August 23, 2008
My business is resale. I buy and resale antiques and second hand furniture and dishes. I resently purchased a potentually beautiful silver plated tray. While cleaning this tray the areas where the silver had worn off appeared red/orange very similar to the color of copper. The tray is very heavy. Inscribed on the back is E.P.C., POOLE SILVER CD, TAUNTON, MASS, 404. Could this base metal be Copper? I thought copper was a soft metel. How can I tell which metel is the base metal?
Carolyn Bizzaco
hobby turned to business. - Sumter, South Carolina
---
August 27, 2008
Brass is the common material for silver plating. It is a copper alloy that is harder, tougher and stronger than pure copper. Bronze is another copper alloy that has been plated, but it is comparatively rare.
James Watts
- Navarre, Florida
---
August 30, 2008
On silver plated items which have fancy borders or filagree work, you will usually find that the flat material is brass, and the fancy work is lead or tin-lead castings.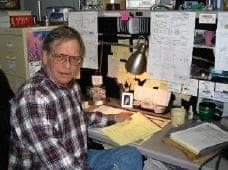 Jeffrey Holmes, CEF
Spartanburg,
South Carolina
---
September 22, 2008
The Shiffer book, American Silverplate, says the "EPC" stands for electroplate on copper. So, yes , you are right to think that it was copper base. I have silverplate pieces on copper, brass and zinc.
Larry Spencer
- West Grove, Pennsylvania, USA
---
September 25, 2008
Nickel silver ,brass,copper ,tin,pewter and zinc are metals and alloys which can be used as silver plating substrates.Hope it helps and good luck!
Goran Budija
- Zagreb, Croatia


This public forum has 60,000 threads. If you have a question in mind which seems off topic to this thread, you might prefer to Search the Site