Where the world gathers for
plating, anodizing, & finishing Q&As since 1989
-----
Brass plating peels off -- Q&A, Problems & Solutions
Q. I work at electroplating plant where we are plating brass over nickel ... but the brass layer is peeling off in the form of bubbles. What can be the reason? Between brass and nickel there is acid activation.
Adeela Akram
- Lahore Punjab, Pakistan
March 1, 2023
A. Hi Adeela,
Are you saying that you nickel plate, very quickly rinse, very quickly go to the acid activation tank, very quickly rinse and immediately go to brass plating? ... or is the nickel plating rather 'old' and you are trying to activate it with a simple acid dip instead of cathodic cyanide activation, Wood's Nickel Strike or an iodine process?

If the brass plating does not immediately follow the nickel plating, the nickel will passivate and an acid dip will not be sufficient. Please see thread 17382 "Activating old Nickel plating for Replating". Luck & Regards,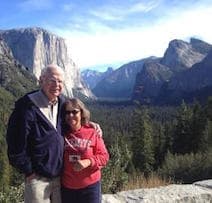 Ted Mooney, P.E. RET
Striving to live Aloha
finishing.com - Pine Beach, New Jersey



Q. Hi Ted
The process is immediate. Very quickly it is shifting tanks. Still we see peeling after brass.
adeela akram
[returning]
- lahore punjab
March 2, 2023
A. Hi again.
In that case I would suggest skipping the nickel activation to see what happens ... it could be that it's contaminated with a metal which is causing a non-adherent immersion deposit. And I would look at Hull Cell panels from the nickel plating tank, and signs of oil, etc., to try to determine if excessive nickel brighteners are causing the problem.
One more thing: this is a rack line not a barrel plating line, right? Luck & Regards,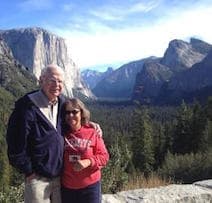 Ted Mooney, P.E. RET
Striving to live Aloha
finishing.com - Pine Beach, New Jersey



---
---
---
Closely related historical posts, oldest first ...
Q. I am doing brass plating on zinc die cast (Zammak) and experiencing a problem that plating is peeling off from the base metal. My process cycle is:
chemical degreasing
electrolytic degreasing
dipping (acid)
copper cyanide
brass (cyanide base)
Sometimes I am using only chemical degreasing but problem remains the same ... Iam also trying to do direct brass after pretreatment but not resolving the problem.

Can anybody solve this issue ?
Azhar Mahar
employee - Karachi, Pakistan
June 19, 2008
A. You can also use calcium oxide / calcium hydroxide to precipitate carbonates, but see that temperature doesnot raise too much which will lead to cyanide break down and carbonate buildup.
Good luck
Mukesh

Panjala Mukesh
fashion jewelry mfgr.
Hyderabad, India
July 18, 2008
A. Dear sir in your process flow you are mentioned acid dip what is the acid you are using. If you are using any strong acid surface over etched and form black smut on the surface leads to the problem. use dilute mild acid for surface activation and maintain bath parameters both copper and brass
Suresh Reddy
- Bangalore, India
Q. As you ask about acid dipping, it is actually dilute sulphuric acid for neutralization of material after alkaline degreasing.
Azhar Mahar
employee - Karachi, Pakistan
September 6, 2008
A. Azhar, I think you have to concentrate on the base metal too. Since Zamak is an alloy of Zinc with aluminium, manganese, cadmium, etc., there are the chances of having blister/peel-off due to low conductivity. check out for the conductivity of your brass electrolyte. And even carry our Quenching test on your base metal, say, after plating copper cyanide plate metal other than brass. I think, you have to check even temperature, anode passivation, carbonate concentration, or contamination of DM water with chlorides.
All the Best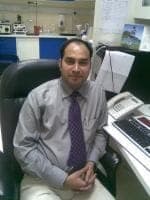 Shafiuddin A. Mohammed
metal coating shop - Dubai, United Arab Emirates
September 14, 2008
Oh yes, your base metal must be porous, that's why plating is peeling off. Try some other metals and see if the plating still peels off or not?

Aftab Jahangir
chemist - Karachi, Pakistan
October 4, 2008