Live! From beautiful Pine Beach New Jersey: Welcome to the world's most popular metal finishing website
topic 4925
CHROME PLATING TROUBLESHOOTING
A discussion started in 2000 but continuing through 2018
2000
Q. HELLO CAN ANYONE TELL ME WHAT CAUSES HAZE IN CHROME PLATING? AND WHAT CAN BE DONE TO FIX IT? I WOULD BE GRATEFUL. THANKS, TOM
TOM MAJEWSKI
- PATERSON New Jersey
---
1998

A. Hi Tom. Most often comes the problem with hazy chromium deposit before you plate chromium on the part. Have you controlled pH-range in nickel solution if it to high or the brightener.

How are your rinses after nickel solution, maybe they are full with contamination and what pH-range. You can also try to activation the part in 5 percent sulfuric acid and a clean rinse before you plate chromium.

How did you start the current in the chromium. How is your rack did they lose connection. Have you controlled direct current characteristic maybe you have some alternating current or ripple. I hope this ideas give you some answer. Regard Anders S

Anders Sundman


3rd Generation in Plating
Consultant - Arvika, Sweden



---

1998

A. Normally it is too many amps per sq inch for the temperature.

Try raising the tank temp 5 °F and see if most of it does not go away.

If that is not viable, try lowering your amperage for a given load by 10%. Is your tank temp uniform, no stratification or cold spots? It is rare, but it can haze from too few amps for the temperature.

James Watts




- Navarre, Florida





---

1998

A. Tom,

I work in a Plating Department we Plate Nickel and Chrome on Grocery Carts,

We use TriValent Chrome for our chrome and have had the haze you speak of not sure if it is same haze, The haze I had was from High Chrome Regulator in the Chrome Tank to take care of this you can add a couple scoops of Activated Carbon it is a Black Powder,If this is not the problem the Carbon will not hurt anything at all carbon helps take care of the metals that are suspended in solution.

I work 3rd shift on in the Plating Department as A supervisor I have 2 years experience with Plating and chemistry. Thanks.

Bob Nichols




- Richmond,Virginia





---

1998

A. HELLO TOM, HAZE IN CHROME CAN BE DUE TO MANY REASONS

LOW TEMPERATURE
HIGH SULPHATE
PASSIVE ANODES
EXCESSIVE TRIVALENT
CONTACTS OF CATHODE NOT FIRM (SPARKING)
RECTIFIER WORKING 2-PHASE

VARUN

Varun Bhalla




- Delhi, (INDIA)




---
2000
A. HI TOM
I would mention two things which other have not mentioned here, may be they will be helpful to you to avoid haze. Try 2-5 grams per liter of chromic acid pre dip just before the chrome plating bath.
Second, try to see if your water rinses after (if you nickel plate) nickel plate are too cold. If so, try a bit warmer water in these rinses. Hope it will work. Nice to see responses here from as far as India. I think I know Mr. Varun Bhalla ... World is shrinking, is not it? :-)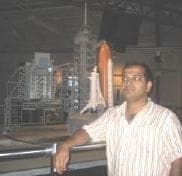 Hemant Kumar
- Florida, USA
---
2000
A. Many of the other replies are suggesting the problem as passive nickel which generally gives a strong stainy haze. A very light haze can come from high fluoride in the chrome bath, common in some of the earlier SRHS baths.
Geoffrey Whitelaw
- Port Melbourne, Australia
---
---
2000

Q. Hi,

I need some information regarding hard chromium plating. Is it usual to sparge air in the plating tank? If yes, what is it for - for removing heat or for agitation? Or on the other hand for typical plating loads, is the tank needed to be heated with a heater to maintain the temperature?

Susheel Yadav




University of Cincinnati - Cincinnati Ohio





---

2000

A. Is air agitation in chrome common? -- some use it and others do not. Why? -- to get improved solution flow across the part, to equilize temperature and to maintain uniformity of the chemicals.

Is it needed? -- Not really, a proper loading of the tank and amount of amperage will provide enough outgassing to give a good chemical movement across the part and thus mixing. Downside is it brings a lot of the sludge off of the bottom of the tank which causes particles becoming embedded in the plate and frequently treeing.

You need heat to bring the tank up to temperature initially and if you have a heavy tank loading, you need cooling after that. Normally you would not need ongoing heat as chrome plating is very inefficient and generates lots of heat.

James Watts

- Navarre, Florida
---
---
2000
A. I don't have your haze problem, but if your chromium activation solution is too old (I mean the conductivity is too little) in the low current density areas you can see some hazy deposits.
kerem topcu
- Boz¸y¸k, TURKEY
---
2006
A. Hi Tom,
There are many reasons for haze.
As I have observed, temperature plays an important role. After that the ratio and amount of sulphate -- if the sulphate ratio is low then haze starts for chrome plating which does not get clear during buffing. We lastly observe the current -- sudden supply of current creates haze during chrome plating.
Harshvardhan
- Delhi, India
---
August 29, 2014
A. Tom,

if parts come out cloudy after chrome plate, check chrome ratio, check the nickel brightener is not loaded too much, fallen parts in nickel or chrome tank touching with your plating rack parts. Other possibility passivation nickel surface.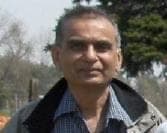 Popat Patel
Beacon Park Finishing LLC - Roseville, Michigan
---
---
July 10, 2014
Q. Hi -- i have problem with cloudy and milky deposit in decorative chromium plating. This problem occurs in all the pieces, especially low current density. Meanwhile baumé of the chrome bath is 22 and the temperature is 40 °C.
elham bolouri
teacher and base - mashhad,iran
---
July 22, 2014
A. Hi Elham,

Possible causes are:

1. Too high pH (>3).
2. Too high plating solution surface tension (low wetting agent).
3. Too low chromium concentration.
4. Metallic impurities (e.g., Zn, Pb).
5. Poor nickel activation prior chromium plating.
6. Plating part dries off prior chromium plating.

Regards,
David

David Shiu
- Singapore
---
July 31, 2014
A. I'll add two other possible causes of problems: catalyst too high/low, and chloride contamination. The latter is common in shops that try to cheap out on the rinse following the nickel plating step. There is no way, that I know of, to remove it.

The former problem can be evaluated via Hull Cell or chemical analysis for sulfate and/or fluoride.

Dave Wichern
Consultant - The Bronx, New York
---
August 4, 2014
A. Silver nitrate will precipitate and remove chloride from chrome plating solutions.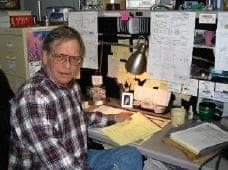 Jeffrey Holmes, CEF
Spartanburg, South Carolina
---
August 29, 2014
Q. How can I remove chloride in chrome tank? I know silver nitrate can, but it is expensive. Can you help me?
elham bolouri
[returning]
- mashhad.iran
---
August 2014
A. Hi Elham. Letter 56140 "Determining and removing chloride in Chrome plating solution" describes a method to dummy it out at high temperature and high current density.
Regards,
Ted Mooney, P.E.
finishing.com
Pine Beach, New Jersey
---
August 1, 2014
A. I would like to add one more item to the excellent answers have received so far. Any parts on the bottom of the plating tank can also cause this problem.
Lyle Kirman
consultant - Cleveland, Ohio
---
August 6, 2014
A. If the bath chemistry is correct, milky deposit is almost always by too low a current density for the temperature of the solution.
James Watts
- Navarre, Florida
---
August 25, 2014

Hi. Thanks for suggestions especially David Shiu. I used your suggestion and corrected the chrome tank.
ELHAM BOLOURI
[returning]
- mashhad.iran
---
---
Nickel blows in bright chrome finishing
January 25, 2015
Q. I refurbish classic car windscreens and quarterlights
I have just received a batch from the platers where around the screw holes and edges are not covered in chrome and are showing the brownish nickel underneath.
How do I fix the problem?
David James
restorer - Lichfield, Staffs, UK
---
January 2015
A. Hi David. Unfortunately, you must send them back to the same or a different plating shop for replating. There is no way to repair the missing chrome.
Regards,
Ted Mooney, P.E.
finishing.com
Pine Beach, New Jersey
---
April 10, 2015
A. May be due to low sulphate or low temperature.
Gulshan Sachdeva
- Ludhiana, Punjab India
---
July 28, 2015
A. Hi David,

You have to strip the chrome, and plug all holes on part, and rechrome all parts. Strip chrome - rinse - activate Ni surface - chrome predip - then chrome the parts (and check your chrome tank chemistry).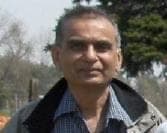 Popat Patel
Beacon Park Finishing LLC
Roseville, Michigan
---
---
December 15, 2015
Q. Hi.
I have a big problem with chrome plating. In our company, we plated brass parts with nickel and chromium. But after chrome plating, parts have been cloudy and opaque. In addition, we recently had a bath chrome return. After this the pieces in the middle of a high opacity. Please guide me.
elham bolouri
[returning]
- mashhad.iran
---
December 15, 2015
A. The most common cause of cloudy chrome plate is the wrong current density for the bath. Assuming a common chrome/sulfate bath, then the temperature is probably too low for the current density applied.
James Watts
- Navarre, Florida
---
---
May 9, 2018
Q. Hi. I am not able to achieve proper thickness levels in bright chrome plating. I have added barium carbonate in defined quantities to reduce sulphate content. Can anyone guide me through this?
Regards
P.S
PRABH SINGH
J.R POLYPACKS - Hsp,Punjab,India
---
May 2018
A. Hi cousin Prabh. The Canning Handbook lists the number one cause of little or no chrome deposit as nickel plating which has grown passive. The same handbook suggests the number one reason for adding barium carbonate is to correct poor throwing power.
Unfortunately, your single sentence describing your problem leaves us not even knowing which of the two problems your are describing. To 'guide one through' the whole subject of chrome plating would take a minimum of a 200-page book, so I think you'll need to provide at least four or five paragraphs of description before anyone can realistically help you: :-)
Are you an experienced chrome plater and this new problem appeared on parts you previously plated successfully? Was it sudden or gradual? What was the ratio before and after your barium carbonate additions. Is this a new part, perhaps requiring greater throwing power? Full details please! Thanks.
Regards,
Ted Mooney, P.E. RET
finishing.com
Pine Beach, New Jersey
Striving to live "Aloha"


If you have a question in mind which seems off topic, please Search the Site