topic 4878
Cold passivation of stainless steel
A discussion started in 2000 & continuing through 2017
(2000)
Q. Readers, I am a manufacturing engineer. I have recently been assigned a task to locate a method to passivate areas of weld on a test system cabinet. The material is 304L Stainless Steel. Our customer wishes the area of weld to be passivated.
The cabinet is too large to send out to be tanked in a passivation bath. Hence, I am seeking an alternative to comply with our customer requirements. A method we might be able to perform safely in-house would be preferred. A co-worker has mentioned a method called "cold passivation". I am not familiar with this method. Any helpful information forwarded would be appreciated. Thank you,
Mark G
[last name deleted for privacy by Editor]
Mfg. Eng.- Brea, California USA
---
(2000)
A. I would write a process specification (times temperatures, materials, chemicals (with an appropriate short section on theory of corrosion relating to this problem, with references): polish the weld after all other operations (no steel wool or iron scrapers) with half whiting and 00 Pumice [linked by editor to product info at Amazon] on a soft rag with a little ammonia. wipe with a wet cloth then dry with a soft cloth such as flannel. You may also want to test the weld area with ferroxyl indicator to have a measure of the corrosion potential of the weld and other areas of the cabinet. If the test is positive for iron, it may be necessary to remove embedded iron with other techniques (acid, dichromate etc.)
Tom Pullizzi
Falls Township, Pennsylvania
---
(2000)
adv.
Mark: This is a very common request that we receive. We have several CitriSurf citric acid based products that work very well for this application, depending on the condition of the weld and the desired results. We can obtain excellent corrosion resistance in the weld area after passivation.

We would be happy to run tests for you, or to send you samples. We have good products that are in the gel form so that it can be sprayed or painted onto the surface. Let us know if we can help. Lee
Lee Kremer
Stellar Solutions, Inc.
McHenry, Illinois
---
(2000)
A. Hi Mark. Your task seems the perfect opportunity for Brush Electropolishing, which, if done correctly, will give all the benefits of passivation by other means and a good looking finish as a bonus. Regards
John Tenison - Woods
- Victoria Australia
---
---
To minimize searching and offer multiple viewpoints, we've combined multiple threads into the dialog you're viewing. Please forgive any resultant repetition or failures of chronological order.
---
---
(2003)
Q. Is there a cold process for satisfying the requirements of QQ-P-35 [link is to free spec at Defense Logistics Agency, dla.mil] Type VII or does the process have to be accomplished with a warm to medium nitric acid bath. Currently a subcontractor that is finishing parts for my company is maintaining that a cold bath, with extended soak time, satisfies the requirements of QQ-P-35C. (I am aware that the spec is now ASTM A967 [link by ed. to spec at TechStreet] )
I would appreciate a reply at the earliest....
JAMES SARLES
Ordnance Engineering - BRENTWOOD, Tennessee, USA
---
(2003)
A. James, if you take a Type VII bath (Nitric 3 in ASTM nomenclature) and use it at room temperature (70-90 °F), you have a Type VI bath (Nitric 2). Unless your print calls out the bath, I'd guess you're OK to do that: they're used on similar alloys. The time is 30 minutes minimum rather than 20.
You know, if you take the opinion that QQ-P-35 was replaced by ASTM A 967, then in paragraph 6.1.1.5 of the ASTM it allows "Other combinations of temperature, time, and concentration of nitric acid, with or without other chemicals, including accelerants, inhibitors, or proprietary solutions, capable of producing parts that pass the specified test requirement." The specsmanship hassles come should you have to go the "QQ-P-35 becoming AMSQQP35 which will eventually be superseded by AMS2700 [link by ed. to spec at TechStreet]B" route.

Lee Gearhart
metallurgist
---
February 4, 2009
Q. REF AMSQQP35C AND/OR CURRENT SPECS FOR PASSIVATION;
DO ANY OF THE PASSIVATION SPECIFICATIONS ACTUALLY REQUIRE TESTING SUCH AS HIGH HUMIDITY? (TYPE II, VI, VII, VIII) MIL-F-14072 E300 - DOES THIS DIFFER FROM OTHER PASSIVATION SPECIFICATIONS? IS TESTING A REQUIREMENT?

THIS IS A GREY AREA FOR ME. I AM NOT WILLING TO PURCHASE ALL OF THE RELATIVE SPECS AS WE USE OUTSIDE VENDORS FOR ALL APPLIED FINISHES. I AM MOSTLY CURIOUS ABOUT THE ADDED COST FOR TESTING THAT I AM NOT CERTAIN IS A REQUIREMENT.
RICHARD GOULDMAN
JOB SHOP MACHINING - RICHMOND, Virginia
---
May 8, 2009
A. AMSQQP35 has been superseded by AMS2700C. The standard lists Method 1 Type 6 as "Low Temperature Nitric Acid". Basically, this is 20%-45% HNO3 with 30 minutes minimum immersion time at 70-90 °F. The Method 1 Type 7 is considered "Medium Temperature Nitric Acid". This type is 20%-25% HNO3 with 20 minutes minimum immersion time at 120 °F-140 °F.

The AMS2700C states that three types of testing for corrosion resistance verification are acceptable. They are:

Humidity - 95% Min. relative humidity at 100-115 °F for not less than 24 hours. No red rust.

Copper Sulfate Test

Salt Spray - 2 hours exposure in salt spay environment in accordance to ASTM B 117. No red rust.

Our company used the Salt Spray for our PPAP testing. It only cost us 50 dollars for a minimum run charge since the time is so low.
Clay O'Shell
- Tyrone, Pennsylvania, USA
---
---
July 7, 2016
-- this entry appended to this thread by editor in lieu of spawning a duplicative thread
Q. There are any types of cold passivation?
I need cold passivation for stainless steel fasteners.
Same requirement in pickling
paresh jadavani
- mumbai,india
---
July 11, 2016
There are several cold passivating solutions for stainless steel.

adv.
Contact me for consultation.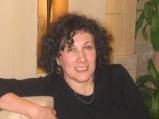 Anna Berkovich
Russamer Labs
Pittsburgh, Pennsylvania
---
July 12, 2016
A. Paresh,
Define "cold". If you look at the industry standards (ASTM A967, etc.), depending on the bath formulation used, temperatures of 70 °F (20 °C) are allowed. I suppose if you are in India you're not likely to see anything much lower than that.

In actuality, it's just a question of chemical reaction rate. The iron removal from the surface goes faster with more heat, and slower with less heat. I've had customers passivate in temperatures of 40 °F or so (5 °C), usually an outdoor handrail while snow is on the ground or equipment in a refrigerated food plant, and I advise them to extend the treatment time to over an hour in order to hopefully achieve similar results to 20 minutes at 70 °F.

Ray Kremer
Stellar Solutions, Inc.
McHenry, Illinois


This public forum has 60,000 threads. If you have a question in mind which seems off topic to this thread, you might prefer to Search the Site