topic 4876
Chromate Conversion of Aluminum Casting Alloys
(2000)
I am trying to establish if there is any limitation associated with chromate conversion of aluminum casting alloys such as 355 or 356. Thanks, Gary
Gary Wonacott
composites - San Diego, California
---
(2000)
355 - 1.3 copper, 5 Si, 0.5 Mg. 356 - 7 Si,0.3 Mg. These alloying constituents create difficulty in chromating, and may reduce the protection, and affect the appearance of the chromate. Proper cleaning and pretreatment can improve the effect of a final chromate conversion coating. See www.finishing.com/chemicals/ for chemicals, and the Testing/ directory if you have some parts you want to test.
Tom Pullizzi
Falls Township,
Pennsylvania
---
(2000)

Degease using non-etch alkali cleaner. Warm phosphoric acid based etch cleaners may be used with care, possibly fluoride accelerated. Hexavalent chromate processes are the only ones that will give satisfactory performance bare or painted.

Use high pointage chrome content and maximise coating weight without getting loose coatings. Aim for a rich golden yellow colour. Do not use hot water rinsing and keep dry-off below 100 deg C Roger

Roger Bridger




- Croydon UK





---

(2000)

The only limitation I know of surface wise is the limitation on corrosion resistance associated with castings, its around 1/4 to 1/6 the corrosion resistance associated with wrought material. Other than that, there's no downfalls per se with chromating casting material, it does provide increased resistance, but to what extent is questionable.

Matthew Stiltner




plating company - Toledo, Ohio




---
(2000)
Casting aluminium is a problematic becouse of the hig silicone content in the alloy . Special treatment for removing the silicone obstcle with properietry formulation can remove the obstcle , in my career I developed and sold product for that problem.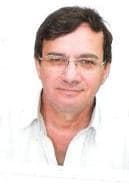 Yehuda Blau
YB Plating Engineering and Quality - Haifa Israel


This public forum has 60,000 threads. If you have a question in mind which seems off topic to this thread, you might prefer to Search the Site