Where the world gathers for
plating, anodizing, & finishing Q&As since 1989
-----
Using Hull Cells for Silver Plating Problems
2000
Q. Hi Plating Experts,
I need some clarification on how to set the Hull Cell specifically for the Silver Plating Finished, then how about the basic calculation involved and how does the hull cell explain the actual bath / brightener performance.
Thanks in advance.
sam
[last name deleted for privacy by Editor]
- Penang, Malaysia.
---
2000
A. The Hull cell is basically a miniature plating tank where a test panel is used as the cathode and is placed at a diagonal to the anode so that it experiences very high current density at one end and very low current density at the other.
The Hull cell doesn't announce what to do, all it does is let you see what the plating looks like on a properly prepared substrate. The current density at the high current density end should be greater than the highest current density in your real plating tank and the current density at the low current density end should be lower than the lowest current density in your real plating tank so that you can see problems coming as they start to manifest themselves at one current extremity or the other.
"The Canning Handbook of Surface Finishing Technology"
from Abe Books
or

Affil. Link
Your purchases make finishing.com possible
From experience, you guess at what ingredients you need to add to get better plating in the Hull cell, and keep track of your additions, and after proving that some change worked, you simply scale up and add those ingredients to your plating tank in the same ratio.
AESF (www.nasf.org) has a very nice Illustrated Lecture on Hull Cell Testing, and references like The Canning Handbook will help you with the guesses about what to try based on your initial Hull cell result.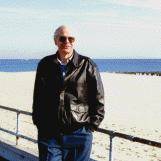 Ted Mooney
, P.E.
Striving to live Aloha
finishing.com - Pine Beach, New Jersey
---
---
Silver plating is dull
2004
Q. I have a cyanide silver bath. Last month it don't work so I did a Hull Cell test and the result is it's very dull in the low to middle current, and high current was soft and dull. I added silver cyanide to the Hull cell bath then, with result that it worked.

But now, after I did a Hull Cell test, the result is dull similar to last month. I added silver but it didn't work. I think due to higher carbonate in bath? But I do not have an instrument for analysis of carbonate. I don't know how what addition or alteration to make for the bath. I ventured to add brightener, but result was very dull.
Help me please. Thank you very much.
Tawan
lab supervisor - Bangkok, Thailand
---
2004




A. Tawan,

To analyse for Carbonate content you can use the following method: Pipette a 10ml sample of plating solution into a 600 ml squat form beaker, add 300 mls of de-ionised water and heat on a hot-plate with a boiling rod. *DO NOT BOIL*. Add 10% Barium Chloride solution until no more precipitate forms then filter the precipitate through a Whatman Number 40 filter paper. Wash the filter paper and beaker thoroughly with hot de-ionised water until the final washings no longer turn pH indicator paper blue. Transfer the filter paper back to the original beaker, pulp up the filter paper and add 200 mls of de-ionised water. Add 5 drops of Methyl Orange indicator solution the titrate with 1.0 Normal Hydrochloric Acid while stirring the pulped filter paper with the boiling rod.

End-point is: ORANGE to RED

Calculation: Titre mls of 1.0 Normal Hydrochloric acid * 5.3 = grams per liter Sodium Carbonate

Titre mls * 6.91 = grams per litre Potassium Carbonate.

Nigel D Gill, B.Sc. MIMF AIEMA MRSC




- Glasgow, Scotland






---

2004




A. Tawan,

Be very careful with adding brightener to your solution. Try to dilute some of the solution of the silver solution in a Hull Cell. I believe your brightener is too high. Also as you mentioned, the carbonate can also be too high.

Good Luck.




Anders Sundman


4th Generation Surface Engineering
Consultant - Arvika,
Sweden


---
2004
A. Perhaps I am wrong, but there are two other questions posted in the section from Taiwan in Thailand and they both relate to silver cyanide baths.
If I am wrong, I apologise ahead of time. I just wonder if Chris Owen was on the right track in his response in 26978, which asks about chloride contamination. It is possible that the chloride comes from the make-up water, but you should only use pure water, not tap water, when making up plating baths. 27119 talks about nitrate contamination. If you have nitrate contamination, you have a problem because virtually all nitrates are soluble so they cannot be precipitated out. The only other route may be to electrochemically reduce the nitrate, but this is very unpredictable. The reduction products can range between ammonia, nitrogen, nitrite, nitrosamine etc and the final product will depend on a wide range of operating parameters, including the type and structure of cathode being used.
There is now a suggestion the problem lies with carbonate. It is well known that cyanide will produce carbonates and these are not conducive to good cyanide plating, so this is quite possible. Your comments in this submission suggest there is an imbalance in the cyanide, so I would suggest you get a complete analysis of everything in the bath and tell us what it is. Also tell us whether the silver cyanide is a pure commercial grade or if someone has made it up on the cheap. Once we all know what you actually have, perhaps someone can advise you on how to get good silver plating.

Trevor Crichton
R&D practical scientist
Chesham, Bucks, UK
---
2004

You definitely win's this month's "read between the lines" award, Trevor, thanks!
I hadn't noticed it, but you are exactly correct that Tawan has posted 3 questions which seem to be related to the same issue, and his problem may be a need for a clearer understanding of his bath rather than any of the 3 problems he has consecutively thought he has. While it may be the need for removal of nitrates, it may be the need for removal of chlorides, or the need for removal of carbonates -- or none of the above :-)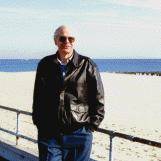 Ted Mooney
, P.E.
Striving to live Aloha
finishing.com - Pine Beach, New Jersey
---
2004
A. You're probably right, Trevor. I could very well be on the wrong track. But, coincidentally, the 2 strangers that Tawan asked about, chloride and nitrate, just happen to to be the 2 that are involved in a AgNO3 to AgCl to AgCN makeup process. Tawan, what is the source of the suspected chloride and nitrate contamination?
Chris Owen
- Houston, Texas
---
2004

Chris,
I think you could be on the right track with your suggestion that dodge-y silver salts are being used. I was only offering the water scenario as an alternative source. I am just wondering what Tawan is actually doing and what he has really got.

Trevor Crichton
R&D practical scientist
Chesham, Bucks, UK
---
---
Starting up a silver potassium cyanide plating tank
March 19, 2016
Q. Hi. To compliment lead and indium tanks in operation, I am interested in silver plating deposits at about .004 per side for load bearing surfaces from a couple of sq. inches to as many as 60. The current silver will have to be stripped. Despite health risks I understand that only cyanide tanks can achieve this. I intend to get/order some of the "must have" books, having a very limited knowledge of chemistry.
Currently operating a 15 gal lead tank, 6 gal. indium tank, 55 gal. tin, and a brush plating set-up. A rough idea of cost for a 6 gal. copper and silver tank would be great. I have a secure room and 75 amp rectifier ... but what about chemicals, anodes, pumps, filtration and on and on? Thanks in advance for any advice. Some things you can't afford to do and some things you can't afford not to do. This is the later.
randy w
[last name deleted for privacy by Editor]
radial engine mechanic - grangeville, idaho, u.s.
---
March 2016
A. Hi Randy. You have to establish a workable process sequence before you order equipment. So if you can't get sample parts done by a supplier, you might try a Hull Cell setup. For example, sometimes you can't practically do silver plating without a silver strike. Sometimes you can't successfully do it without preceding it with copper plating. Lock down a workable process first!
Talk to a silver supplier about whether cast anodes or silver "popcorn" will prove most practical for you. You'll probably need anode bags and a small filter. Small molded 6-gallon polypropylene tanks are the least expensive part of the project.
For the benefit of other readers, we note that electroplating operations, even small ones, are regulated by the federal government under CFR433, with permitting authority usually passed down to your local POTW. You need to check if this is the category you will be in, or whether there is a special provision for jewelers, auto mechanics, etc., that covers your particular permitting situation. Remember that it's not only the ingestion of cyanide that can harm you; if you accidentally add acid to your cyanide tank or vice versa, you are building a hydrogen cyanide "gas chamber". Good luck.
Regards,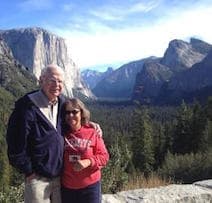 Ted Mooney
, P.E. RET
Striving to live Aloha
finishing.com - Pine Beach, New Jersey
---
March 20, 2016
Q. Thank You for your response Ted, I will begin as you suggested. Will contact my current chemical supplier. Could you provide me with a list of the chemicals and approximate amounts to get a 6 gal. copper and silver cyanide tanks up and running, or refer me to the info if already posted. Thanks again Ted
randy w
[returning]
- grangeville, idaho, u.s.
---
March 2016
Old editions sometimes available
from Abe Books
or
from Amazon

Affiliate Links
(finishing.com may earn commission)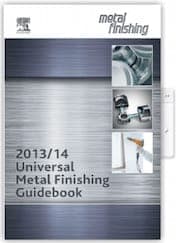 pdf is currently available from academia.edu
A. Hi Randy. That "make-up" info is in the Metal Finishing Guidebook .
but I think you've somewhat misunderstood what I was trying to say: I'm suggesting that you contact a supplier so they can help you figure out what you need, not so you can instruct them on what you need :-)
Regards,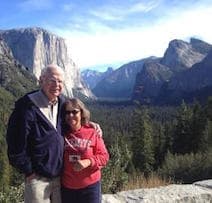 Ted Mooney
, P.E. RET
Striving to live Aloha
finishing.com - Pine Beach, New Jersey
---
March 23, 2016
A. I would not attempt to try this without a silver strike. Also, the solutions need to be well filtered. Any particles can result in silver treeing.
Lyle Kirman
consultant - Cleveland Heights, Ohio
---
---
Mechanism of covering or throwing power improvements by cyanide
April 30, 2020
Q. Hi. As I did hull cell test (1A with 5 minutes) on silver cyanide working bath, higher KCN content (> 130 g/l) showed better covering power at lowest current density region by giving glossy silver finishing. If reducing the KCN content, hazy silver finishing can be seen at the same area. How to explain these results for the point of mechanism?
Cody Wong Zhi Tat
- Thailand
---
April 2020
A. Hi Cody. Lowenheim says: "Free cyanide ... increases cathode polarization and thereby increases the throwing power".
Regards,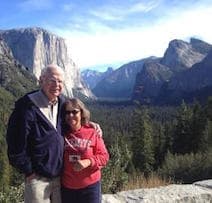 Ted Mooney
, P.E. RET
Striving to live Aloha
finishing.com - Pine Beach, New Jersey