Where the world gathers for
plating, anodizing, & finishing Q&As since 1989
-----
Pretreatment of aluminium automobile wheels for chrome plating
2000
dear sir,
Our job shop wants to plate chrome onto aluminium alloy wheels. I want to know what the composition of the general alloy wheel is. And I want to know the process in pretreatment for chromium plating.
best regards.
prasarn hutpattanasilp
LORYONGSENG - samutsakorn,center,Thailand
---
2000
A-356 (the major alloying ingredient is silicon).
The best starting point is probably "Plated Aluminum Wheel Characterization, Harrison, Martyak, McCaskie et al., Metal Finishing, Dec. 1994, pp. 11-13, 15-16.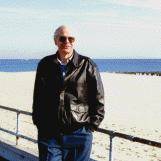 Ted Mooney
, P.E.
Striving to live Aloha
finishing.com - Pine Beach, New Jersey
---
2000
Clean aluminum (I mean clean, aluminum bifluoride). copper-flash plate, then nickel-plate, then chrome-plate.
paul t. knisely
- kenmore, wash.
---
2000
Dear Mr Huttpattanasilp ,
For the chrome plating of Aluminium alloy wheels , Vacuum Impregnation is one of the essential pretreatment processes . By using Vacuum Impregnation all the surface microporosities can be sealed. Therefore, after the plating is done , there is no chance for any black spots to appear on the plated surfaces, due to the leaching out of PLATING ACIDS onto the plated surfaces.
Best Regards
Mr Saibal Sen / Mr Probal Sen
- Maharashtra , India
---
2000
I am interested in aluminium chroming, and was wondering if anyone knew if you can actually chrome straight out alloy, and how is it done?
A. Martin
- Perth, W.A., Australia
---
2000
Dear Mr. Martin:
Your follow up is a little vague I'm afraid. Three people have already said that it is possible to chrome plate aluminum alloy, pointed out some of the most important aspects to remember, and referenced an article explaining how to do it -- and then you ask if it's possible and how to do it

.
You probably have some questions in your mind that are not clearly conveyed in your letter. Please try post a more detailed inquiry of what problems/issues you are having.
Regards.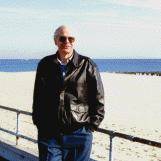 Ted Mooney
, P.E.
Striving to live Aloha
finishing.com - Pine Beach, New Jersey
---
2000
Hi Prasarn ,
The plating of Aluminium Wheels is complex , however , if you follow the steps carefully you will succeed every time . The alloy you will be plating will be high in Silicon ( somewhere between 7 & 13% ) . So this is the sequence that is most popular
1 ) Clean in a non - etch speciality cleaner for Aluminium
2 ) Rinses
3 ) Etch in a suitable proprietary caustic etch
4 ) Rinses
5 ) desmut in the following mixture 30% by Volume Nitric Acid ( 70% ) 20 % by Volume Sulfuric Acid 120 grams / litre Ammonium Bifluoride
6 ) Rinses
7 ) Zincate
8 ) Rinses
9 ) Zincate Strip
10 ) Rinses
11 ) Second Zincate
12 ) Rinses
13 ) Watts nickel Strike
14 ) Rinses
15 ) Acid Copper Plate.
From here on it is conventional Plating of Nickel & Chrome.
Best regards

John Tenison - Woods
- Victoria Australia
---
2004
Can you explain some of the processes, I'm having some difficulties in understanding such technical English and my lack of knowledge in plating techniques isn't helping me. But I want to chrome plate my aluminium wheels.
3 ) Etch in a suitable proprietary caustic etch--that means in some kind of acid for cleaning purposes?
7 ) Zincate that's plating with zinc right?
9 ) Zincate Strip is this zinc stripping? That means removing zinc?
13 ) Watts Nickel Strike I don't know what that is.
thanks
Jaroslaw Jargot
- Radom, Poland
---
++++
Hi, Jaroslaw
When you say you want to chrome plate "my aluminum wheels" it isn't clear whether you operate a foundry and machine shop that produces aluminum wheels, and you now want to build an electroplating plant to complete the manufacturing process, or whether you are a hobbyist who wants to plate 4 wheels on your own car.
If it is four wheels for your own car, please send them to an existing plating shop because the process is far too complex for even an experienced hobby plater. If you want to build a plating shop, and you have the financial resources to do so, please retain a consultant from our directory of Consultants to the Finishing industry. To build a plating plant with a lack of knowledge in plating techniques can represent a waste of dollars.
3) Caustic is the opposite of acid. It is alkali that dissolves aluminum. Proprietary means it is a trade secret formulation that you buy rather than mix yourself.
7) Zincate means immersion plating with zinc, not electroplating with zinc.
9) Yes, zincate strip means removing the zincate that you applied in the previous step.
13) Watts nickel means a mixture including nickel chloride and nickel sulphate and boric acid; the formulation is in most introductory plating books.
Good luck with your situation.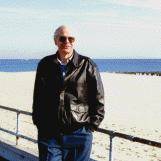 Ted Mooney
, P.E.
Striving to live Aloha
finishing.com - Pine Beach, New Jersey