Where the world gathers for
plating, anodizing, & finishing Q&As since 1989
-----
Maintaining and Monitoring Acid Copper brighteners

Q. Acid copper plating is not responding to brightener?
Asmaa Ismail
- Egypt Alexandria
January 17, 2023
A. Hi Asmaa
Unfortunately that question is awfully vague. Please tell us what you can about the Hull Cell bright range before and after the addition you speak of, and something about type of brightener, amount of addition, etc., would help. If you have photos, that would help too.

At this point it's very hard to even guess what is going on, although other readers are welcome to try.
Luck & Regards,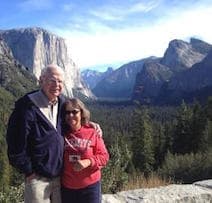 Ted Mooney, P.E. RET
Striving to live Aloha
finishing.com - Pine Beach, New Jersey



---
---
↓ Closely related postings, oldest first ↓
---
---
Q. The hardness of the copper plated layer is key to subsequent processes and it has been suggested that the levels of "copper brighteners" modifies the hardness.

Researching it is apparent that the monitoring and maintaining the concentration of the brighteners is difficult as the consumption and concentration cannot be monitored directly.

Is there a method of controlling the brighteners more accurately and through direct measurement to remove the guess work?

Many thanks, Ant
Anthony Lervel
Production Engineer - UK
January 31, 2008
A. The plating world, like the rest of the world, moves technologically upscale over time, Anthony, so you may find procedures like CVS entirely practical, which a couple of decades ago were considered advanced.

But at the more down to earth level, the first tool is a Hull cell. While it doesn't directly measure brightener concentration it does directly measure its effect, and it shows you when things are trending in the wrong direction so you have time to react. The second tool is a "brightener feeder"; this is a simple small pump connected to an ampere-hour meter, allowing you to inject brightener in direct proportion to its consumption. Good luck.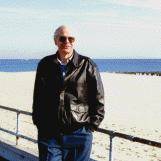 Ted Mooney
, P.E.
Striving to live Aloha
finishing.com - Pine Beach, New Jersey
January 30, 2008
A. Ant
Unfortunately, your simple question does not have a simple answer.

'Brighteners' and other additives are usually complex organic chemicals and are not amenable to simple analysis. To make matters worse, they can break down in the solution and the resulting chemicals themselves may or may not be active in the plating process.
Analysis is possible using techniques like polarography or HPLC but you would need a chemist to operate them and to interpret the results.

Two suggestions;
Go with Ted's suggestion of a dosing pump and determine the optimum rate by applying a little statistical process control SPC.
Ask the supplier. They know what the brightener chemicals are and may have an analytical method. My bet is that they will advise that you use a Hull cell. At least they will tell you where to get one and the correct way to use it.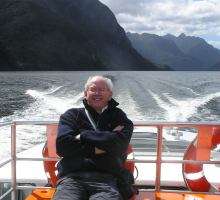 Geoff Smith
Hampshire, England
---
---
Saccharin as a acid copper brightener
Q. I have heard of platers using saccharin as an acid copper bath brightener. Does this work and how much should I add per gallon? Also I need a flash copper bath for plating onto bare steel and treated aluminum. What is the chemical composition for an alkaline copper bath solution? I need a 3 gallon mix for flashing pre acid copper.Please help.
Ronald Eckmyre
- Owosso, Michigan, USA
February 28, 2008
A. Sorry, a copper strike for steel has to be a CYANIDE or a proprietary pyrophosphate formulation OR the copper will immersion plate on the steel, even if you go in electrically hot. Not a good idea for a hobby.
James Watts
- Navarre, Florida
February 29, 2008
A. Instead of cyanide you can use tartrate based bath (alkaline copper tartrate solution -pH 9). Aluminum must be zincated(immersion zinc plated). Hope it helps and good luck!
Goran Budija
- Cerovski vrh Croatia
March 4, 2008
A. Hi Ant.
As for the saccharin, it and other hobby plating brighteners are discussed in thread 11172, "Preparing acid copper brightener"
Luck & Regards,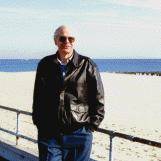 Ted Mooney, P.E.
Striving to live Aloha
finishing.com - Pine Beach, New Jersey