World's most popular finishing site / Internet's friendliest corner
topic 47682 p.2
Electropolishing and Chemical Etching Processes for Cobalt Chromium
---
< Prev. page (You're on the last page of the thread)
---
A discussion started in 2002 but continuing through 2019
August 8, 2017
Q. Hi sir,

I need to know about the sticking problem occurred after annealing process in CO Cr L605 alloy? How to get rid of it?

Is there any solution to separate the material?

Kindly guide me.
Vickysh Mevawala
[returning]
- Surat, Gujarat, INDIA
---
October 2017
? Hi Vickysh. Please try to carefully detail the situation. Are you saying you performed an annealing process, but the parts fused together? If these are stents or other medical or dental parts, I find it very hard to believe that they could be salvageable if they have fused :-(
Luck and Regards,
Ted Mooney, P.E. RET
finishing.com - Pine Beach, New Jersey
Striving to live Aloha
---
---
February 13, 2015
Q. What kind of surface texture is created after etching of Co-Cr alloy and why? Example, like formation of porosity on stent surface? What are research journals available for the etching of Co-Cr alloy?
shrikant thorat
[returning]
- Karad,Maharashtra,India
---
---
March 11, 2015
Q. Dear Sir/Madam

Would you please let me know how can I measure the current density for various voltages during a given electropolishing process?

Thank you for your answer
Aref daneshfar
- Isfahan, Iran
---
March 2015
A. Hi Aref. The average current density is easy: it's just the current divided by the surface area of the parts.

But the specific current density at different locations in the tank is quite a bit more difficult. There were immersible current density monitors available from companies like QCI but I'm not sure if anyone manufactures them anymore. You could try Material Testing Technology in Wheeling, Illinois. Stresstabs may help too. You can also research "electrochemical modeling software". Good luck.
Regards,
Ted Mooney, P.E. RET
finishing.com - Pine Beach, New Jersey
Striving to live Aloha
---
---
May 4, 2016
Q. Hi sir, I'm a biomedical engineer. Currently I work with electropolishing machine for Chrome - Cobalt alloy (L605 alloy). However, we can't get the good surface after polishing because we don't know the detail of polishing liquid. What kind of acid I should use? Sulfuric acid or Phosphoric acid and the concentration to get the best result? Can you give me some advice, thank you very much.
BAO NGUYEN
biomedical engineer - Ho Chi Minh City, Vietnam
---
May 2016

Hi Bao! Bruce Dean has already answered that. Please ask for clarification, or describe in what way it didn't help.
We might also suggest that you contact Metal Coating Process Corp. or Russamer Lab [a finishing.com supporting advertiser] if you'd like to purchase appropriate chemistry, or receive training, or retain consulting services; and if you want technical references on the subject, we've listed books, computer databases, and patents covering it on the previous page.
Good luck, and Regards,
Ted Mooney, P.E. RET
finishing.com - Pine Beach, New Jersey
Striving to live Aloha
---
---
November 24, 2016
Q. Hi everyone. I work with electropolishing of CoCr alloy for medical implants. We work with a solution containing sulfuric acid (4%) and phosphoric (13%) besides others components. Do you have some suggestion to control the stability of the electropolishing solution? Or perhaps some other acid solution to deal with this specific alloy?

At some stage of the polishing (after 100 pieces polished) the CoCr alloy begins to show defects, even using the parameters that provide a good surface.
Lara Morais
medical - Goias, Brazil
---
---
December 13, 2016
Q.
We make CoCr stents which are then electro-polished using EP solution and machine supplied by ESMA, USA. The problem we see, at the rate of about 20% fallout, is pits and cavities on the surface of the stents.

We are not sure if the pits/cavities are the result of impurities within the CoCr raw material, or the result of something happening in the EP process or prior processes (which include acid descaling and heat treatment)

Would appreciate any help identifying the source and suggestions for what we could do to reduce the fall out. Thanks in advance ...

best, Anil
Anil K
- HYDERABAD, India
---
December 13, 2016
There are many ways to electropolish CoCr, the effectiveness depends on the exact alloy composition and alloy supplier. Another problem is that even after regular electropolishing, there are pits produced by undissolvable carbides. We remove them by final plasma-like electropolishing, with duration of few seconds.
adv.
Contact me for more information and testing possibility. I have attached SEM images before and after plasma treatment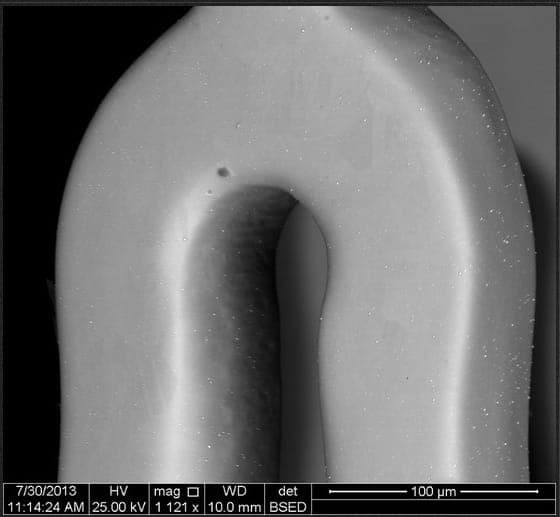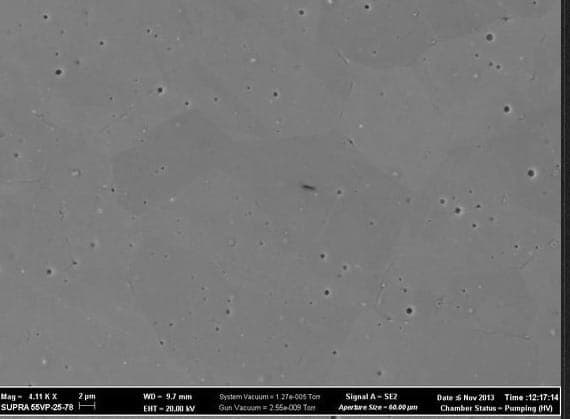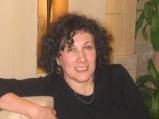 ---
---
July 21, 2017
Q. In electropolishing process after completing the EP process on (CoCr coronary stent) we are getting defects on the stent like oxide, pits, etc. Excluding the suggestion of varying the parameter (i.e., current & time), can you kindly help me regarding these defects?
Manisha Kumari
employee - gandhinagar,gujarat,india.
---
July 2017
A. Hi Manisha. A solution which does not involve changing the current and time may or may not be possible. But please start by telling us the temperature and time that you are employing, and the solution that you are using. Thanks.
Regards,
Ted Mooney, P.E. RET
finishing.com - Pine Beach, New Jersey
Striving to live Aloha
---
August 26, 2017
A. Dental style Chrome Cobalt alloys can be, and have been, electropolished for over 70 years.

Pre-Made solutions can be obtained from ESMA Chemicals, Nobilium.com, Dentsply.com (Sirona Division), Dentaruim.com. For small quantities, try ESMAINC.COM Chemicals (about US $70 per gallon plus shipping). As well as making them yourself.

60% Ethylene Glycol
40% Phosphoric Acid (85%)

6 amps/sq ft DC
Bruce Dean
WDR Scientific - Central Point, Oregon USA
---
August 2017

Thanks Bruce, but can you double check your units? I don't think you mean 6 Amps/sq ft; to me that sounds low by a factor of about 50 to 1. Thanks.
Regards,
Ted Mooney, P.E. RET
finishing.com - Pine Beach, New Jersey
Striving to live Aloha
---
October 12, 2017
A. Co-Cr stents electropolishing is different from other parts electropolishing. Usually if electropolished by standard solution, the outer stents surface is electropolished well. However the inner surface is not polished property.
adv.
We have developed the unique technological process that electropolishes the inner and the outer surface equally on tiny cobalt stents. See image below: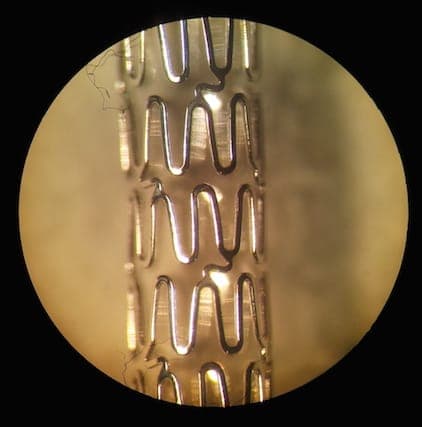 Also our electropolishing is not using hazardous ethylene glycol. We also develop special holders for each PARTICULAR stent design. We can do outsourcing or deliver processing and equipment.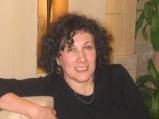 ---
---
January 23, 2018
Q. Which solution would be very effective in electropolishing process of cobalt chromium stent for achieving the inner as well as the outer surface of high quality?
brijesh kori
- Surat,Gujarat
---
January 2018
A. Hi Brijesh. Anna seems to be claiming that achieving good internal polishing without internal anodes will require proprietary solutions. Are you using internal anodes to get some electropolishing current to that area? If so, please describe what those anodes look like.
But several mixes have already been suggested, have you tried any of them like those described by Bruce Dean and achieved a satisfactory finish on the outside, but not on the inside? Is the inside etched, or shows no effect, or what? What solution & current density have you been using? Are you being very careful that water is not being dragged in? Thanks!
Regards,
Ted Mooney, P.E. RET
finishing.com - Pine Beach, New Jersey
Striving to live Aloha
---
July 2, 2018
My situation: Is it possible that cobalt chromium stents can be descaled within 1-1/2 hours?
Brijesh Kori
[returning]
employee - India
---
July 3, 2018
A. Removing oxides from cobalt-chrome laser-cut stents is a very important step prior to electropolishing. These oxides are more like carbides of various chemical composition. Traditional oxide-removal methods:
a) mechanical blasting - can leave oxide spots that will produce areas that cannot be electropolished;
b) alkali- or acid-based chemical etching - damage the original metal surface underneath;
c) high-voltage plasma electropolishing works fine, however coronary stents are very delicate, and plasma eats up the stent in seconds.
adv.
Our electrochemical proprietary processing completely eliminates oxides without impacting the stent's surface.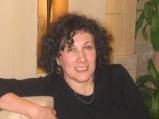 ---
---
October 25, 2019
Q. Query regarding Carbide layers on the Surface of L605.
Hello, kindly tell me please, after electropolishing the residual carbide layer or simply we can say carbide granules are harmful for the implant or it may causes any reaction in body? If it's harmful, how we can remove these carbides from CoCr L605 surface. Thank you.
Aisha Talpur
Student - islamabad Pakistan
adv.