Where the world gathers for
plating, anodizing, & finishing Q&As since 1989
-----
Chrome plating and coefficient of expansion issue. Why no strike?
← Posters: please describe Your Situation, which is probably interesting & teachable. Readers have less interest in abstract questions

Q. Can a difference (>30%) in CTE between the substrate and the hard chrome cause cracking of the hard chrome? What impact does CTE of substrate have on longevity of a hard chrome surface?
Joe Walker
- Tecumseh, Michigan
November 8, 2023
A. Hi Joe. Hard chrome plating is brittle. If it has proper adhesion, yes, it will microcrack -- but when used for appropriate applications and applied properly this should not be a problem. What is the actual situation?

Luck & Regards,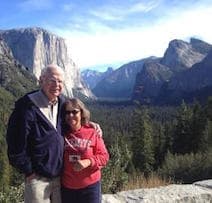 Ted Mooney, P.E. RET
Striving to live Aloha
finishing.com - Pine Beach, New Jersey



---
---
Chrome wheel plating problem
SUGGESTED CHROME PLATING BOOKS
for Shops, Specifiers, & Engineers
"Chromium Plating"
by Weiner & Walmsley (1980)
avail from eBay, Abe Books, or Amazon

"Hard Chromium Plating"
by Robert K. Guffie (1986)
avail from Abe Books, or Amazon

"Electrodeposition of Chromium from Chromic Acid Solutions"
by George Dubpernell (1977)
avail from eBay, Abe Books, or Amazon

"Hard chromium plating: A Handbook of Modern Practice"
by John David Greenwood (1971)
avail from eBay

"Chrome Plating Simplified"
by Clarence H. Peger (1977, looseleaf)
very rarely avail from Amazon
but copies are avaiable in a few libraries)

"A Chromium Plating Bath With The Fluoride Ion"
by Alfred Perlenfein (2013)
avail from eBay, Abe Books

(as an Amazon Associate & eBay Partner, finishing.com earns from qualifying purchases)
Q. I have read that chrome plated wheels will over time form stress cracks related to the differences in thermal coefficient of expansion between the chrome and the metal that it is plated to and this can lead to peeling of the chrome and possibly tire pressure loss due to the cracks running up under the tire bead.
Can someone give me insight to this problem?
Joe O'Donnell
- St. Petersburg, Florida
2001
A. Chromium plating has been used to solve thousands of challenging engineering problems on piston rings, aircraft landing gear, continuous hot steel molding, jet engine internals, hydraulic cylinders, and on and on. The theory that its coefficient of thermal expansion tends to induce peeling is true; but the claim that it forces peeling to develop is nonsense.
But if peeling does occur it can lead to the loss of bead; if it does, tell the plater or wheel manufacturer that you want your money back because it wasn't plated properly --peeling is a manufacturing defect.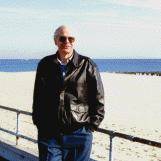 Ted Mooney
, P.E.
Striving to live Aloha
finishing.com - Pine Beach, New Jersey
---
---
Thermal influence resulting in microcracks on hard chrome
I am interested in the properties of hard chrome, specifically the thermal expansion coefficient and the modulus of elasticity. It seems this information is difficult to find in common resources. I am running generic calculations in an attempt to discern if microcracks after prolonged rolling contact at low pressures is caused by thermal expansion. Any pointers to information on microcracks and their purpose along with causes is also greatly appreciated.
Brian Garrett
- Greenwood, South Carolina
2003
The Properties of Electrodeposited Metals and Alloys
by William Safranek
from Abe Books
or Amazon
(affil links)
A. Hi, Brian.
The best single tabulation of the properties of electrodeposited metals, including chrome, is probably Safranek's "The Properties of Electrodeposited Metals and Alloys".

Good luck.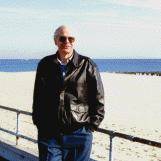 Ted Mooney
, P.E.
Striving to live Aloha
finishing.com - Pine Beach, New Jersey
A. Chrome generally cracks alone during, or just after plating due to inherent internal stresses that exceed its ductility (which is normally less than 1%).
Guillermo Marrufo
Monterrey, NL, Mexico
---
---
Evolution of Hydrogen and micro/macro cracks in hard chrome
Q. Dear Sirs,

I want to ask you a question about micro/macro cracks in hard chrome: Our mechanical components have got a layer of protective chrome; is it possible that Hydrogen occluded in chrome during deposition, envelopes itself in only few minutes while we start to use our mechanical components at 500-600°C (chrome vs. melt glass)? And can this produce macrocracks in the layer of chrome?

Best Regards,
Luca Tosini
industrialist - Fidenza, Parma, Italy
2004
A. Most of the hydrogen from plating is at the interface of the metal/plate, with a smaller amount actually in the plate. Micro cracking is normally desirable and possibly caused by the internal stress in the plate. If it does not microcrack, common chrome will macrocrack. I think that your problem is caused by not baking at a high enough temperature after plating. Another possibility is a too rapid a temperature rise. Chrome has a different coefficient of thermal expansion than most other metals. If the chrome is heating up considerably faster than the main part, you probably will get macrocracking. Also, 600 °C is about the temperature that chrome changes structure and loses many of its desirable properties, or as I badly refer to it as turning to jello.
James Watts
- Navarre, Florida
Q. Thank you very much for the answer. You said that chrome loses many proprieties at about 600 10-20 minutes (at 500-600 °C) and then stops: don't you need to remember Hydrogen' generation? Or it's only a thermal expansion problem?

Best Regards,
Luca Tosini
[returning]
- Fidenza, Parma, ITALY
---
---
Hard chrome plating with no strike? why?
Q. What is the technical reason that most hard chrome plating specs, i.e. AMS2406 [affil link], call out specifically to chrome plate directly on basis metal with no strike? Why would it be preferred to not strike when applying a nickel strike under hard chrome increases the corrosion resistance and life of the part? Yes, the engineering spec can specify a nickel strike but I want to know why the default specifically says no strike. There must be a reason or they wouldn't have mentioned it in the spec at all.

I want to decrease the corrosion/pitting occurring on the base metal under the chrome but don't want to sacrifice any of the beneficial properties of the coating such as wear resistance and hardness or the adhesion.
Art Caples
plating shop employee - Oklahoma City, Oklahoma
2007
A. I wasn't involved in writing the spec and can't claim to know the reason, Art. But my suspicion is that is has to do with adhesion. Hard chrome plating can exhibit "perfect adhesion" (impossible to separate the plating from the substrate at the interface even with a carefully designed pull test like the Ollard test). Perfect adhesion seems unlikely in multi-layer plating. I would encourage someone who actually knows the answer to override my guess :-)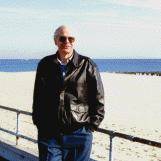 Ted Mooney
, P.E.
Striving to live Aloha
finishing.com - Pine Beach, New Jersey
A. Mostly, iron parts will slightly etch in the chrome solution (giving very good adhesion) while you wait for the part to at least partially warm up before plating. Some platers will use a very slow ramp up of amps to allow the part to warm up. The coefficient of thermal expansion of chrome and iron is enough to cause problems if you do not. There are some high nickel alloy parts that have to be Woods nickel struck to get good adhesion.
James Watts
- Navarre, Florida
---