Where the world gathers for
plating, anodizing, & finishing Q&As since 1989
-----
Is "pre heating" essential for powdercoating?
Q. Hi there,
I'm setting a new plant with iron phosphate dip, which is then polyester powdered coated
I'm used to pre heating my work to ensure even cure, any gassing, thicker powder topcoat.
Will I still need to preheat?
My product is multi thickness steels ranging from 1mm-5mm thick, its situated outside and open to the elements would you recommend a zinc rich primer process also.
I need my product to last and long term paint finish is essential, please please advise me on how to accomplish this.
Many thanks

Carl (a worried manufacturer)
Carl Ordidge
Buyer, designer. - Warwick, England
2007
A. For external uses, steel that is only powdercoated will not last very well.
And Iron phosphate seems the lowest possible pretreatment to use!
For long lasting in an outdoor environment you should consider to galvanize and then polyester powdercoat.
But this requires a competent pretreatment (Iron phosphate won't do, Zinc phosphate, chromate, or silane are suitable).

PC only will end up like all the cheap imported steelwork that you can see outdoors rusting away, powder peeling off, looking really sad after even some months only.

Geoff Crowley
Crithwood Ltd.
Westfield, Scotland, UK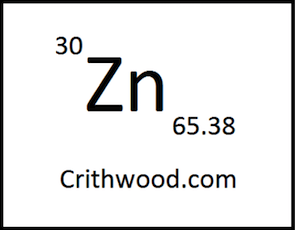 A. Carl,

I personally believe that iron phosphate is the most widely used type pretreatment in the world. Iron phosphate does a good job and is fair priced. This is a good combination, however, you have to use the proper pretreatment for the end use. Powder coat can fail if the pretreatment is not controlled. If you have heavily soiled wash tanks or improper pH's, or improper dwell times, you will not have an appropriate surface on which to apply the topcoat. If this happens, the topcoat and its performance will suffer.

Generally, most companies do not pre-heat the substrate because you get very uneven topcoats and you use way too much powder. When you use too much powder, you violate the powder manufacturers specifications to get the ultimate topcoat performance and cosmetics. Usually the reason for pre-heat is to get powder applied into recessed areas that are difficult to get powder into, or on MDF board where pre-heat is required.

If you control your pretreatment, and use the correct powder for the end use, you will get exceptional results. The important thing is to get the powder to adhere to the substrate which really means your iron phosphate. It's only as good as your pretreatment. If you use tap water for a final rinse and it has a lot of high solids in it, your topcoat performance will also suffer. I could go on forever, but you get the message.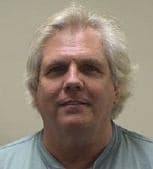 Bob Utech
Benson, Minnesota
A. Geoff and Bob are both experts, but sometimes a good answer which lays in between Geoff's rather exotic galvanizing and zinc phosphating before powder coating, and Bob's minimalist iron phosphating is phosphating followed by e-coating :-)

I've seen this last decades even in poor conditions.
Luck & Regards,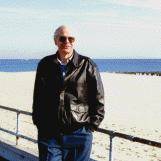 Ted Mooney, P.E.
Striving to live Aloha
finishing.com - Pine Beach, New Jersey



---
---
← Posters: please describe Your Situation, which is probably interesting & teachable. Readers have less interest in abstract questions

Q. Does preheating affect zinc phosphate coating?
AHMAD HASHEMI
engineer - IRAN
November 2, 2023
A. Hello Ahmad. Assuming we're not changing horses here, and you are referring to zinc phosphate before powder coating, it generally ought to be okay, but please give us the actual situation rather than an abstract question. Thanks.

Luck & Regards,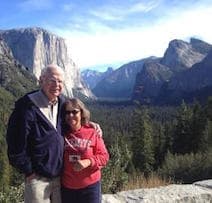 Ted Mooney, P.E. RET
Striving to live Aloha
finishing.com - Pine Beach, New Jersey



---
---
Q. Dear Sir,

Kindly guide how what will be the process for powder coating Cable Tray after Hot Dip Galvanization as our client wants tray in duplex material that is HOT DIP plus POWDER COATING .

We have heard that Pre-Heating is required to minimise Pin hole and blister issues in Coated cable tray. Kindly guide us.
DHARMENDRA SHUKLA
PUK - India, Mumbai
October 18, 2017
A. Iron phosphate doesn't work at all as a pretreatment on galvanized steel.
There are several options, including zinc phosphate, chromate, manganese phosphate and various polymer types.
Preheating before applying powder is the idea some people have suggested to avoid pinhole-ing, but pinholes rarely occur in thin materials like cable tray, much more common in thicker galvanized steel.
The causes of pinholes are many (more than 16), and the solutions are not all the same. It's necessary to determine the cause of the pinhole-ing to know which solution to use. Most pinhole-ing is due to water in the porosity of the galvanized surface, and preheating (drying in effect) helps this source of the problem.

Geoff Crowley
Crithwood Ltd.
Westfield, Scotland, UK