Where the world gathers for
plating, anodizing, & finishing Q&As since 1989
-----
Shoe Bronzing
---
2004
Dear friends,
I liked the Idea of bronzing the baby shoes, my wife have her baby shoe bronzed since 1975 and now I sent my daughters shoe to bronze it in the USA. I would like to learn the technique so I can make a workshop of bronzing shoes here in my own city Nazareth. Thank you for any help you give.
Sincerely yours,
Roni A. Mazzawi
Civil Engineer - Nazareth, Galilee, Israel
---
2000
My name is Sonya, and I would like to receive positive information regarding the shoe bronzing business. It seems as though all the letters are tailored toward bad experiences. Has anyone been successful with the shoe bronzing business? I'm also interested in receiving information on how to start the shoe bronzing business.
SONYA WALKER
- COLLEGE PARK, Georgia
---
2000
Dear Ms. Walker:
Whenever I see a request such as yours, my immediate response is, "don't try it yourself." The various chemical preparations needed to sensitize, make shoes conductive, and plating chemistry baths contain chemicals that should not enter your home. This plating is best left to a professional who does this for a living. Any rinse waters will have to be waste treated and sludges legally disposed. This may need Federal or local permitting by appropriate agencies.
Then there is a safety issue. Persons doing this should be properly trained in the safe handling and usage of these chemicals. I hope that I have discouraged you from going into the shoe plating venture.
If you want to read more about this, there was an old DuPont Bulletin, years ago dealing exactly with the Plating of Baby Shoes. I don't know if any are still in print, but they were issued out of Wilmington, Delaware. Reading this would strictly be an academic exercise and in no way a suggestion to go into this finishing on your own.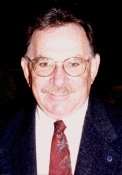 Ed Budman
[dec]
- Pennsylvania
With deep sadness we advise that our friend Ed passed away Nov. 24, 2018
---
2000
Sonya, there are other ways to bronze shoes...the type of bronzing we do, you can do in your kitchen at home...it's a lot of fun...good luck in your endeavor Barbey
Barbey Richardson
- Lyman South Carolina
---
2001
Dear Sonya,
I started to bronze in 1994 -1996 and was very successful I even bronzed baby clothes. I haven't done anything for a while. I started again two weeks ago, and intend to make a full time business of it on a part -time basis apart from my regular job. I have just emailed Nichol's to get their latest in prices, design and cost of bulk items. I think if your product has good quality, you can find the customers, in it for the love of it more than the money, and you purchase enough supply to make a turnover and not dip into your earnings to resupply you can make it. I hope you and I can stay in touch and share ideas. Hope to hear from you.
Marco Nairn
- Bahamas