Where the world gathers for
plating, anodizing, & finishing Q&As since 1989
-----
Relationship between clip thickness and current density
2000
Hi,
Could anyone explain to me why is it when clips (the ones holding the units to be plated in a strip-to-strip plating line) thickness decreases its performance in cleaning the surface of the material to be plated also decrease. Is there a relationship between clip thickness to its performance in supplying the needed current density?
Thanks in advance
Sharie Equipaje
- Manila, Philippines
---
2000
Hello, Sharie.
We'd probably need a sketch of the situation to be able to fully understand you and talk knowledgeably. But, assuming that the current has to pass through these clips to get to the strips that you are plating, certainly there is a voltage drop across the clip which is proportional to its thickness. And certainly it is possible that the clip is not thick enough.
Normally, one allows 1 square inch of cross sectional area per 1000 Amps for pure copper. I assume these clips are of some bronze or beryllium alloy that probably has far lower conductivity than pure copper though.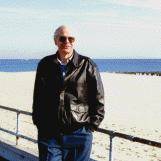 Ted Mooney
, P.E.
Striving to live Aloha
finishing.com - Pine Beach, New Jersey
---
2000
Hi , Please advise a good literature/book that could help me understand better this voltage drop. Thanks in advance.
Sharie Equipaje
- Manila, Philippines
---
2000
Faraday's Law says that one faraday of electricity (96,485 coulombs or 96,485 amp-seconds) will liberate one gram molecular weight of the material under consideration.
In an electrocleaning tank you seek to liberate 'scrubbing bubbles' of hydrogen at the cathode or oxygen at the anode from the water in the electrolyte. At a given strip speed then, the amount of bubbles is directly proportional to the current, so the current flowing through the strip is very important. The current flowing through the circuit equals the rectifier voltage divided by the resistance of the circuit, per Ohm's Law which says I=V/R. The lower the resistance, the greater the current that will flow. The resistance is equal to the length of the run the electrons have to make times the resistivity of the material (a value you can look up or measure for the particular material)divided by the cross sectional area of the path the electrons must run through. R = L x r / A.
The Area of the clip is the thickness times the width. So... if you double the thickness or width of the clip, you double the cross sectional area and half the resistance. You won't necessarily double the current flow because there are other resistances in the loop, but you may significantly increase the current, the number of bubbles, and the cleaning power. Most books about electricity will cover Ohm's Law and most books about chemistry will cover Faraday's Law.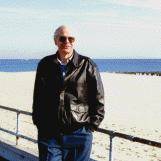 Ted Mooney
, P.E.
Striving to live Aloha
finishing.com - Pine Beach, New Jersey