Where the world gathers for
plating, anodizing, & finishing Q&As since 1989
-----
Pretreatment of aluminum and problems in chromate conversion
November 19, 2021
Q. We are Aluminium gate manufacturers In the UK. We have our sections extruded and fabricate the gates with the tig welding process. We then mechanically abrade, steam clean and powder coat on site.

We use an etch primer and two coats of powder. We don't get many problems with the powder coating peeling off or bubbling up under the surface of the coating. We have occasionally had small areas that have bubbled up in coastal areas after a few years. This is what we want to prevent. It happens on random jobs. Some gates have been near the coast for 5 years plus with no problems. We are told it could be contamination in the surface of the extrusion that is not removed with sanding or steam cleaning with detergent. There are certain release agents used at the mill that can be impregnated into the surface..

Our extrusion company have given us an option to pre-treat the extrusions before we fabricate. The pre-treatment is the start of the Qualicoat system which I believe is degreasing etching and chromating.

My question is how long could we leave it between the pre-treatment process and the powder coating? We do accept that the extrusions would need to be cleaned prior to powder coating again, I am planning to use the steam cleaner. We will be storing the extrusions undercover and they are separated with a film of plastic.

We did look at anodising as another option but have been told that this is not an ideal service to powder coat onto, does anyone have any experience with that?
Guy Allwood
Director - Uk, Solihull
---
November 2021
A. Hello Guy. Using the Qualicoat pretreated product should be fine. Time between chromating and powder coating should not be critical as chromate conversion coating can be a final finish as well as a pretreatment so it's quite corrosion resistant in storage. Steam cleaning is a little iffy, as the rating for chromate conversion coating is 140 - 150 °F until it is covered with the powder. But I wouldn't say it won't work.
If you are going to powder coat, then anodizing would not be as good a pretreatment as the chromate conversion coating.
But just so there's not a misunderstanding, anodizing can be dyed in a wide variety of colors as an alternative to powder coating. For outdoor high UV exposure on gates, the reliable color spectrum is much more limited though. Although I don't know of industry marketing reports on the subject, I tend to look at aluminum railings on my hotel room balconies and everywhere else, and a lot of it is anodized rather than powder coated. But for the specific situation of coastal areas, sticking with powder coating is probably the way to go.
Luck & Regards,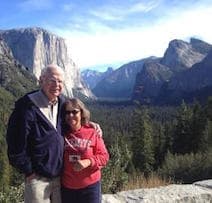 Ted Mooney
, P.E. RET
Striving to live Aloha
finishing.com - Pine Beach, New Jersey
---
---
---
Closely related Q&A's, oldest first:
2000
Q. Dear Friends
We powdercoat on ferrous and nonferrous metals. We have an established a 6-tank chromate conversion line for pretreatment of aluminium. Our problem is that many times on pretreating pre-anodised aluminium sections the consistency of the yellow or green chromate is not to our satisfaction. Also after effluent treatment the yellowing of the treated water is still apparent. Kindly suggest some solution to this.
Manish.L.Shah
Rovacoat - Nagpur, Maharashtra, India
---
2000
A. Dear Manish,
I have to hit this real quick, as I can't type quick enough for e-mail!
A few high points:
Six tanks not enough unless using heated de-ionized spray rinses
Do not alkaline etch aluminum parts to be chromated for aerospace applications ... it destroys surface integrity.
I had good results with Oakite (Chemetall) cleaner, and Oakite LNC, a nitric/iron combination deoxidizer/desmutter prior to chem film (as per Boeing aircraft spec.)(chem film is what we in the U.S. call chromate conversion coating))
pH and concentration of chromate conversion coating baths needs to be maintained in strict tolerance; avoid contamination with iron or alkaline drag-in (use HOT DI spray rinse prior to, plus a warm 1-3 percent nitric dip or spray if possible (helps prevent drag-in of contaminants and maintains pH). I was hoping to try this before I got "downsized" from my last "job" ... you need somebody in India? I'd love to move there, seriously, it would be a wonderful experience for my family, and I'd like to live there as well!
Anyway, back to the questions at hand ... I always used either Alodine or Iridite products for chem film as they were "Boeing approved" -- I am sure there are others and this is not meant as an advertisement for either. The critical thing is to maintain pH and concentration; check at least once per 8 hour shift. Use HOT DI rinses to avoid contamination.
As to your yellow appearing waste stream, you have a problem; you must reduce the pH of your chromate rinse stream to less than 2.4 (combine it with Deox tank drag-out rinse overflow and/or with spent deox solution to start with, add supplementary acid, iron and/or sodium metabisulfite in a 2.4 or less solution if necessary. Your goal is to yield a nice deep blue color., followed by a 20 minute dwell time, then raise pH to 9.0 plus, and it will turn green and yield a precipitate, especially with appropriate polymers The effluent will then be CLEAR once the precipitate settles, and you can then neutralize, test and discharge it ... I would love to go on to waste minimization and treatment.
Good luck,
Mike Solvie
- Spokane, Washington
---
---
2001
Q. Sir
Our company is doing powder coating on aluminium alloy like ADC6 &LM-24; PLEASE TELL ME SUITABLE PRETREATMENT FOR THIS ALLOY SO THEY CAN WITHSTAND SALT SPRAY TEST OF 1700 Hours.
Ashutosh K Deo
- Chakan Pune, Maharashtra, India
---
A. Hi Ashutosh. I don't know if 1700 hours will prove possible even with proper pretreatment (chromate conversion coating) and proper powder coating; you may need e-coating before the powder coating especially if the powder coating can't cover well enough due to the shape of the parts. Rather than having people kick the ball all over the field with no specifics, what are you doing now and how many hours are you getting from the process? Try to be specific, remembering that if you must be secretive about an unsuccessful process, people will certainly feel a need to be secretive about their successful one :-)
Thanks and good luck.
Regards,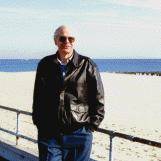 Ted Mooney
, P.E.
Striving to live Aloha
finishing.com - Pine Beach, New Jersey
---
---
Pre treatment before powder coating aluminium
2001
Q. Hi,
We manufacture extruded aluminium sign systems which we powder coat in-house. Can anyone confirm if we have to abrade the metal before we apply two-pack etch? One other thing I would like to know, why can we not powder coat aluminium that has been etched after ten hours ?
Best Regards
Richard Rinn
- Glasgow, Scotland
---
2001
A. Richard,
Aluminum surfaces develop an oxide layer when exposed to the atmosphere. Abrading the surface removes the oxide layer and allows paint to adhere. The oxide layer can be removed chemically as well. Once the oxide layer is removed, the surface has to be painted (powder coated/primed) or chemically treated to prevent the regrowth of the oxide layer. Aluminum treated with a chemical treatment (pretreatment) remain paintable with good paint adhesion longer than abraded aluminum.
Roy Nuss
Trevose, Pennsylvania, USA
---
2001
A. For Aluminum painting a chem film is the best way of getting paint to adhere. I suggest Sanchem cc 3500 series material since it is environmentally friendly and will give you the salt spray resistance.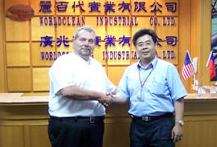 Drew Nosti, CEF
Anodize USA

Ladson, South Carolina

---
2001
Q. Dear Drew,
How is the Sanchem product applied ? How long after it is applied before you have to powder coat? What pre-treatment is required, is it available in the UK, is it tested?
Best regards,
Richard Rinn
- Glasgow, Scotland
---
2001
A. CC-3500 is dipped, sprayed or brushed. Is not effected by heat and can be painted over most anytime that is practical. It is also available in the UK.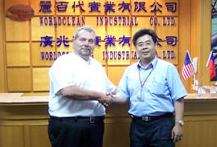 Drew Nosti, CEF
Anodize USA

Ladson, South Carolina

---
2003
A. Also in the USA Alodine makes a chem film and so does Iridite.
William Beeson
- Phoenix, Arizona, USA
---
... and so do Chemetall and several others...
Gentle readers, please do your best to discuss pretreatment processes in generic terms like chromate conversion, trivalent conversion coatings, chrome-free replacements, etc., rather than promoting specific proprietaries ( huh? why?) Thanks.
Regards,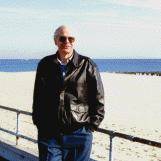 Ted Mooney
, P.E.
Striving to live Aloha
finishing.com - Pine Beach, New Jersey
---
---
To minimize searching & thrashing, multiple threads were merged; please forgive repetition, chronology errors, or disrespect of other responses (they probably weren't there) :-)
---
---
2004
Q. We are trying to powder coat an aluminum tube that is approximately 2" long and .75" in diameter for the interior of an automobile. I have been told that we need to pretreat the aluminum to obtain good adhesion. The part is a class A surface and will be formed with a crimping operation after the powder coat.
My question is, what is the best pretreatment to use for Aluminum, and how complicated of a process is it to do? We would like to do it in house if possible, but we have no experience with pretreatment, as all our powder coating thus far has been steel (for which pretreatment was deemed not necessary). Is this a difficult and/or expensive process to start doing?
Dave Vander Plaat
automotive - Holland, Michigan
---
2004
A. The type of pretreatment you want really depends on the performance requirements. If you just want good short term adhesion, a simple degreasing and etching may be all that's required.
If you need "real" corrosion protection, then a typical pretreatment may be needed. This could be a standard chromate process, though automotive and other manufacturers are getting away from that due to certain requirements. You could also use a non-chrome pretreatment. Some even use phosphate baths.
For a full blown treatment system, you're looking at 1 to 3 chemical tanks plus associated rinses, depending on your specific requirements. (Figure 2 to 5 tanks total.)
Specifics (i.e., cost, how difficult it will be, etc.) greatly depend on what type of performance you want, how many parts you'll process, what your environmental/discharge limits are, etc. I suggest you contact some vendors and provide them with some details. They should be able to recommend a specific process or products.
Christian Restifo
Pretreatment chemicals - Pittsburgh, Pennsylvania
---
2004
Q. The part is an interior part, so corrosion is not a huge issue. It will however be subjected to a forming operation after coating, in which we will crimp each end over a spherical ball. To me, this seems as though it will require fairly good adhesion to prevent flaking/cracking during the crimp (or am I totally way off base?).
Dave Vander Plaat
[returning]
automotive - Holland, Michigan
---
2004
A. Dear Dave,
The easy answer is contact your local paint mfgr. or outlet supplier and purchase a "Two Pack Wash Primer".
This consists of: a) primer b) catalyst c) sometimes a thinner.
Mix a & b - leave for 15 mins - spray mix to aluminium and allow to air-dry (15-30 mins); if OK apply powder and bake.
Note on application of a/b mix - only apply a very thin film - but not dry spray and not too much that it sags. This is a simple cost effective approach to your problem.
Terry Hickling
Birmingham, United Kingdom
---
September 1, 2009
A. In our line of business we coat aluminum sheet. We have processed some with chemical pretreatment, and some without. All our product is further processed through a series of stamping dies for the end product. We use an EPOXY coating stands up very well to the stamping process. I would say that with just a good degreasing / cleaning, a powder coating would hold up fine. As a check, and what others here have said is that your supplier of the powder coating should be able to tell you the limits of the coating.
Vince Kerchenski
- Russellville, Kentucky
---
---
Pretreatment for aluminum die castings?
December 4, 2009
Q. Can I use the Sanchem 3500, Alodine or Iridite treatment on my aluminum die castings before powder coating?
Ronald Spinabella
Die Caster - Schiller Park, Illinois
---

Aluminum How-To
"Chromating - Anodizing - Hardcoating"
by Robert Probert

finishing.com has sold 800+ copies without a single return request :-)
December 7, 2009
A. Put on Mil Spec chromate conversion like Alodine or Iridite, but put it on very thin, almost down to Class 3, as the cure temp of powder coat will dehydrate the heavier chromate and the paint will peel.

Robert H Probert
Robert H Probert Technical Services

Garner, North Carolina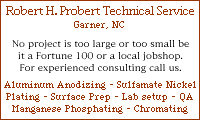 ---
---
Want chromate or lacquer that thinner can't remove
August 22, 2014
Q. Dear Sir,

Is there any suitable process for chromating or lacquering on one side of Aluminium Coil width of 100 mm for corrosion prevention which is not removable through thinner.
MANOJ PATEL
automobile parts - AHMEDABAD,gujarat India
---
August 2014
A. Hi Manoj. Your question is rather abstract ... can you give us some details, such as what kind of thinner is applied and for what reason and under what circumstances? You are looking for a lacquer that can't be removed with lacquer thinner -- but one of the things that distinguishers lacquers from other coatings is that they can be removed with lacquer thinner, so remaining vague can leave us chasing our tails :-)
There are certainly clear coatings available which lacquer thinner will not remove. Can we bake the coating? If so, a coating that will somewhat resist solvent thinner can probably be roll-coated onto the coil. Is there time for an epoxy to cure? Can we UV cure the coating?
I'd like to yield to someone with greater experience in this, but I think a chromate conversion coating will resist the solvent thinner. Thanks!
Regards,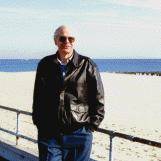 Ted Mooney
, P.E.
Striving to live Aloha
finishing.com - Pine Beach, New Jersey
---
---
November 2, 2015
Q. Hello Everyone,

I am having issues with our chem film. I use Buzz Bond 1200 and it is leaving a powdery finish that can be rubbed off with a finger.

The process: aluminum cleaner-> caustic etch-> deox-> acid dip-> chem film

So far, I have made sure that there are no issues in the pre-treatment process.

As for the chem film, I filtered, cleaned tanks, and added DIW. I also adjusted the pH to 2.0 as recommended by our vendors.

Any help would be great.
Cari Han
- Paramount, California
---
January 2016
A. Hi Cari. The most common cause of powdery chromate finish is drying at too high a temperature. These chem films are slow forming but stable gels which reportedly can take up to 24 hours to cure; heating them above 140 °F can dehydrate them.
We do not recommend one brand over another in this forum, but we do draw readers' attention to the fact that Buzzbond 1200 is apparently a hexavalent chromate that does not comply with RoHS and other reduction of hazardous substance program requirements. So you should investigate whether those requirements apply to your product and, if so, review MIL-DTL-5541 [affil. link or DLA] and select a non-hexavalent replacement from your vendor Malter International, or from others. Good luck.
Regards,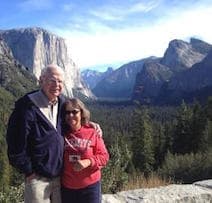 Ted Mooney
, P.E. RET
Striving to live Aloha
finishing.com - Pine Beach, New Jersey
---
---
Clear powder coat on 40 year old aluminum - corrosion issues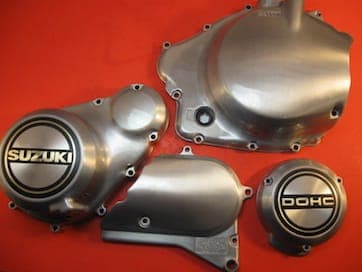 October 26, 2017
Q. I refinish vintage 1970's aluminum motorcycle parts, with a final gloss clear powder coat.
Although my prep is pretty thorough, I am dealing with 40 year old aluminum, and I have had a few returns due to corrosion popping back up underneath the clear coat 6-12 months later. Research tells me that I should use a final wash in some type of chromic acid product such as Alodine 1500 or Henkel 595833. But these appear to be orange chemicals, unacceptable for the appearance I need- can I dilute them, and how do I use them? Do I just dip the parts briefly and rinse, or soak them for how long?
Alex Callas
- Chicago area, Illinois USA
---
October 2017
A. Hi Alex. Today's trivalent chromate conversion coatings for aluminum have very little if any color. See MIL-DTL-5541 [affil. link or DLA] and choose a trivalent product from the Qualified Products List. Simply cleaning and then clear coating aluminum doesn't really offer much corrosion resistance; the chromate conversion coating is quite necessary. Good luck.
Regards,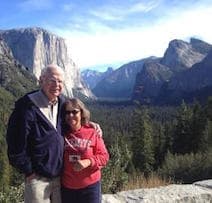 Ted Mooney
, P.E. RET
Striving to live Aloha
finishing.com - Pine Beach, New Jersey
---
---
Powder coating chips off aluminum during pemming operation
May 14, 2018
Q. Hi there,
We are facing a problem with the aluminium part that we are powder coating. The part is just laser cut and folded. We do chromating before powder coating. The problem we are facing is that after powder coating we need to put a few pems in the part, and during that the paint just chips off with the pressure of the pemming machine. We really think this could be due to the curing time in the oven, but would be great if you guys could shed some light to this problem..
Thanks.
sanu Thomas sabu
Powder Coater - New Zealand, Canterbury.
---
May 2018
A. Hi Sanu. While it is certainly possible that the powder coating is improperly cured, without knowing anything further about your operation, a betting man might consider the possibility of the chromating not being done quite properly first. So we've attached your inquiry to some food for thought regarding chromate curing time, curing temperature, thickness recommendations, etc. Best of luck.
Regards,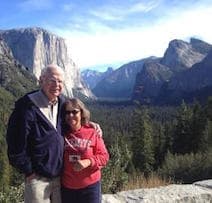 Ted Mooney
, P.E. RET
Striving to live Aloha
finishing.com - Pine Beach, New Jersey