Where the world gathers for
plating, anodizing, & finishing Q&As since 1989
-----
Soldering Titanium
2000
I am looking for a method of soldering Titanium. I understand it is difficult but not impossible. Any and all information would be greatly appreciated.
Jeffrey Stephen
- Victoria, B.C. Canada
---
2000
Hi, Jeffrey. And you want to exclude welding?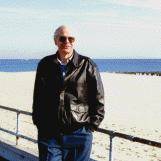 Ted Mooney
, P.E.
Striving to live Aloha
finishing.com - Pine Beach, New Jersey
---
2000
I'm looking at soldering for two reasons:
1. before I rule this option out, I need to know what I'm dealing with. I've heard that the dental industry solders titanium as well as jewelers, so I know it's not impossible, difficult but not impossible.
2. The cost of a laser welder is something which I am not excited at looking at right now as we are in prototype development. If there is just a special solder of flux or procedure I need to get the job done instead, then I'd like to know about it.
I've read a bit about plating the titanium first with gold and then soldering to that, but not sure the details.
Any more info would be great.
Jeffrey Stephen
- Victoria, British Columbia, Canada
---
2001
I am looking for a method of soldering Titanium.
Can it simply be done with Silver Solder and a hot enough gas torch?
A J Williams
- Ashford, Kent, UK
---
2006
I am trying to solder titanium metal eyeglass frames. I have encountered the idea of an argon gas chamber. but that seems quite extensive looking for another idea.
robert hamilton
- springfield Missouri us
---
February 2006
Unfortunately, AJ and Robert, these inquiries are getting quite abstract. The answers for a design engineer for a major eyeglass manufacturer attempting to design a factory for soldering titanium would be completely different than for a consumer whose glasses broke. Please put your situation in context -- but if you are a consumer, I'd probably just try J-B Weld [affil link], it's good stuff.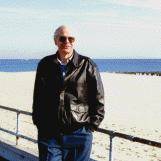 Ted Mooney
, P.E.
Striving to live Aloha
finishing.com - Pine Beach, New Jersey
---
2006

I am trying to sell solder jobs to optical companies in the area and the first thing they ask me is can you solder or weld titanium optical frames.
Robert Hamilton
- Springfield, Missouri
---
2006
I became a certified dental technician in 1979. I have personally cast , soldered, and welded a wide variety of metals. Welding is the choice of the dental industry. A porcelain to metal bridge must withstand the temperature of porcelain enameling. A weld adds parent metal to the open joint. When repairing eyeglass frames the procedure is to tack the pieces together for positioning by welding the joint shut on the sides of the brake. Then cut 1/2 way thru the joint. Now weld this opening closed. repeat on the other side. When the operation is finished, a new solid piece of titanium bridges and fills the space. The titanium must vaporize in the middle of the space and then by electrical forces attract itself to the sides of the opening to form a solid piece of fresh new metal.
Michael Shefrin
Dental Ceramic Technician - Fort Bragg, California, USA
---
November 25, 2010
I have attempted in the past to join Ti to Al2O3 by vacuum brazing (cusil) by 4 different vendors, all failed very badly, Ti was evaporated heavily on the ceramic. Under duress, I ended up plating Ag to the metallization on the ceramic, and Ag plating on the Ti. Pre-tinned both surfaces with 2 pct. Ag solder, assemble parts and reflow solder to join parts. This works most of the time, failure when it occurs is always due to the Ag plating delaminating from the Ti, the solder joint is sound... My experience with platers over the years is that they are not consistent... I am in the process of changing the Ti to 316 stainless and will pre wet solder as before, but without plating the stainless first. Perhaps someone knows of a SOUND method to plate to Ti, which is solderable?
Randy Percival
Optics Engineer, R&D - Raymond, NH USA
---
November 26, 2010
Hi, Randy.

Please see the Metals Handbook, Vol. 5, which explains the issues involved in trying to electroplate onto titanium, and offers some good guidance. The most reliable way is probably to do careful activation per that text, then nickel plating, then heat it to diffuse nickel into the titanium, and then start over. You can probably read that "start over" two different ways :-)
Regards,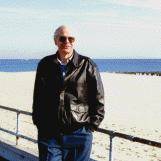 Ted Mooney
, P.E.
Striving to live Aloha
finishing.com - Pine Beach, New Jersey