Where the world gathers for
plating, anodizing, & finishing Q&As since 1989
-----
Silver Plating on Nickel
An ongoing discussion beginning back in 2000 ...
2000
Q. I am not a finishing expert. I run a company that manufactures decorative plumbing hardware from commercially pure copper. We perform patina finishes in-house, but send components to plating shops when our customers want a nickel or silver finish. We offer one particular finish that sells well, but the plating shop that creates this finish recently closed its doors. I have been looking for another vendor that can produce this finish and am also recognizing the possibility that I may need to set up a plating line just for this one finish. The finish (as best as I can determine) is nickel plated over copper, then silver brushed over the nickel. It is NOT a silver plate directly over copper.
I have two questions: first, can anyone lead me to a book or article that can better describe the method used to plate silver on nickel?
Second, does anyone know of a shop that will do this finish reliably and repeatedly? A shop in Texas is preferred.
Steve Pisklak
- Austin, Texas
---
2000
A. Plating silver on Nickel - perform this plating on a freshly deposited nickel layer. Use a strike silver followed by a bright silver plating.
For reading, try the Metal Finishing Guide book.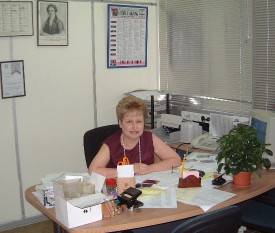 Sara Michaeli
Tel-Aviv-Yafo, Israel
---
2000
A. We have been plating silver over copper with a nickel underplate for many years and find that for consistent adhesion you need a copper strike over the nickel plate because the silver strike will cause the nickel to go passive almost instantly. I would be happy to plate a sample for you and give you a detailed procedure.
Neil Bell
Red Sky Plating

Albuquerque, New Mexico
---
January 6, 2008
Q. Neil, what exactly does it mean for the nickel to go passive when trying to plate silver over it? Won't the copper bleed through the silver? Correct me if I'm wrong, but nickel won't go passive when plating gold over it right? I am fairly new to plating but really enjoying learning new stuff here... Thanks
Mike David
- Lake, Pennsylvania
---
January 12, 2008
A. Mike,
Nickel tarnishes or "goes passive" is just a minute or so in the air -- sometimes even less. What this means chemically is that the very outer surface becomes nickel oxide rather than nickel metal very quickly. What it means from a plating standpoint is that your subsequent plating (gold or whatever) is trying to plate onto an oxide instead of onto a metal. This will result in laminar plating, i.e., the gold peeling off of the nickel. When passivity is a problem you Wood's Nickel strike before subsequent plating to reactivate. Neil is saying that putting a nickel plated part into a silver strike tank will cause instant passivity so you must copper plate the nickel first -- Neil has experience in this but I am not familiar with silver striking of nickel and can neither support or refute his advice.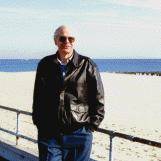 Ted Mooney
, P.E.
Striving to live Aloha
finishing.com - Pine Beach, New Jersey
---
March 12, 2008
A. I have not had a problem with nickel getting passive in a silver strike solution. If there is an adhesion problem with the silver plating it is sometime thought the cause was a passive nickel. In most cases it is caused by an immersion silver deposit that forms due to a replacement reaction. A good silver strike solution complexes the silver ions so that you do not get an immersion deposit. If you have free silver ions in solution it is possible to form this immersion layer. This layer generally has poor adhesion and the silver plated over this layer will flake or peel.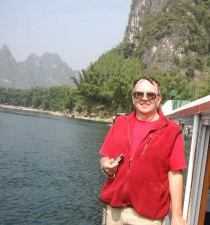 Mike McChesney
Annandale, Minnesota
---
February 21, 2009
A. I want to confirm Neil Bell's recommendation of a copper strike over a barrier nickel coat prior to plating silver.

I am a small metal refinisher in Indiana and do lots of resilvering of tea services as well as silver plating brass musical instruments. In almost all cases I do a nickel barrier coat (Woods) applied between the base metal and triple high-build silver.

Until two years ago I was using a traditional silver cyanide strike over the Woods nickel, and was still having fairly severe problems with blistering and peeling of the final silver layer. I abruptly switched from the silver strike to a copper cyanide strike after finding this recommendation in a military specification plating manual. I plate the copper to just a bare pink show of color.

The copper strike has completely solved my former silver adhesion problems over a nickel barrier coat.
Robert L. Nelson, Maryland
silver doctor - Carmel, Indiana
---
January 17, 2018
A. Hi there,

I will quote in full from the Journal of the Surface Finishing Society of Japan:

"The leadframes for power transistors are generally of copper alloy strip plated with nickel and silver, and copper strike plating is usually applied to the nickel surface to improve the adhesion of the silver on nickel after thermal treatment.
Accordingly, the mechanism by which copper strike plating increased interface adhesion was investigated by Auger electron spectroscopy.
The results can be summarized as follows:
(1) The poor adhesion of silver plating on nickel after thermal treatment in air was due to the penetration of oxygen into the silver layer and to the oxidation of the nickel surface.
(2) The copper in the strike plated layer diffused into the silver plating after thermal treatment above a certain temperature. The diffused copper fixed the permeated oxygen at a position close to the silver surface, thereby inhibiting the oxidation of the nickel surface and improving the adhesion of the silver.
(3) The copper in the strike plated layer also diffused into the nickel plating after thermal treatment, and the diffused copper is thought to act as an adhesive between the silver and nickel layers."

https://www.jstage.jst.go.jp/article/sfj1989/45/1/45_1_78/_article
Hunter Maks
ZiMak - Alberta, Canada
---
October 2021

Thanks to all for a truly interesting discussion. Some experts are sure that a nickel diffusion barrier is necessary between the copper and its silver plating ... and some are sure that it's not needed.
But where it really starts getting to be fun is when some say a copper strike is necessary between the nickel plating and the silver! Because if this is the case, then what about the need for a 2nd nickel barrier layer between this copper strike and the silver, and the need for a 2nd copper strike over that nickel, and a 3rd nickel diffusion layer over that copper, and a 3rd copper strike over that 3rd nickel layer ... ad infinitum :-)
Luck & Regards,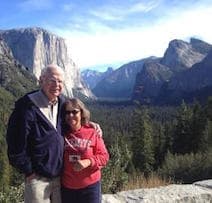 Ted Mooney
, P.E. RET
Striving to live Aloha
finishing.com - Pine Beach, New Jersey