Not a lecture hall but a roundtable with a seat for you!
60,000 topics spanning 36 years. Education, Aloha, & Fun
topic 46795
Discoloration of black zinc plated parts
A discussion started in 2007 but continuing through 2020
2007
Q. Recently I am receiving parts which are Black Zinc plated from my supplier which had discolored. Some quantity of them had "Brownish black" and "Greenish Black" appearance instead of the "Black color" that we usually see. My supplier is claiming that this is a process limitation in Black Zinc plating as that chromate contains 'Silver Nitrate' which is light sensitive and will discolor when exposed to UV.
Question:1) Is this normal in Black Zinc plating process?
2) What is the factor contributing to this change of color? Is it true as that silver nitrate will caused discoloration of black zinc parts?
3) Is there any form of certificate like MSDS that actually spelt out this limitation and potential discoloration?
4) Or is it actually my supplier poor process control? And what parameters should I get them to monitor?

Please advise
Elvin Tan
Engineer - Singapore
---
January 9, 2018
Q. We have several CRS fabricated parts which we have finished to ASTM B633 [affil. link to spec at Techstreet] SC2 Type II black zinc chromate, and for years all of our parts (no matter what vendor we used) looked and functioned perfectly (mostly local fabricators and finishing shops). Now we are receiving parts with major discoloration and we can not accept them but I have no idea why this is happening and would very much like to aid my vendors in discovering what the cause is.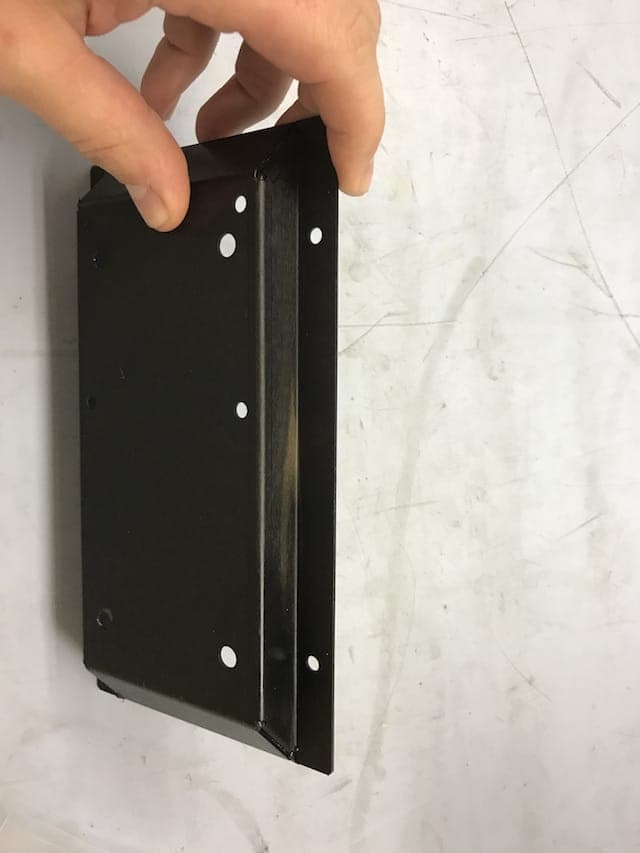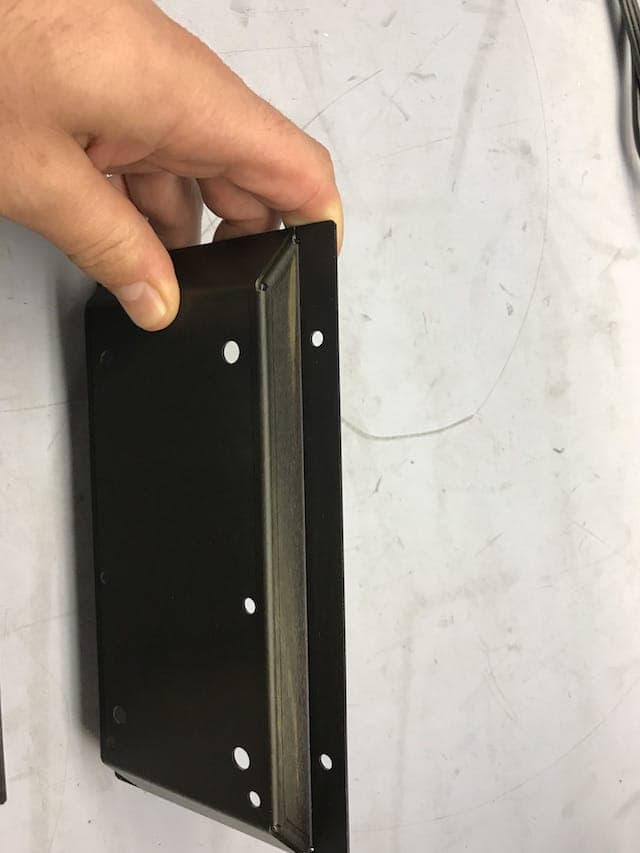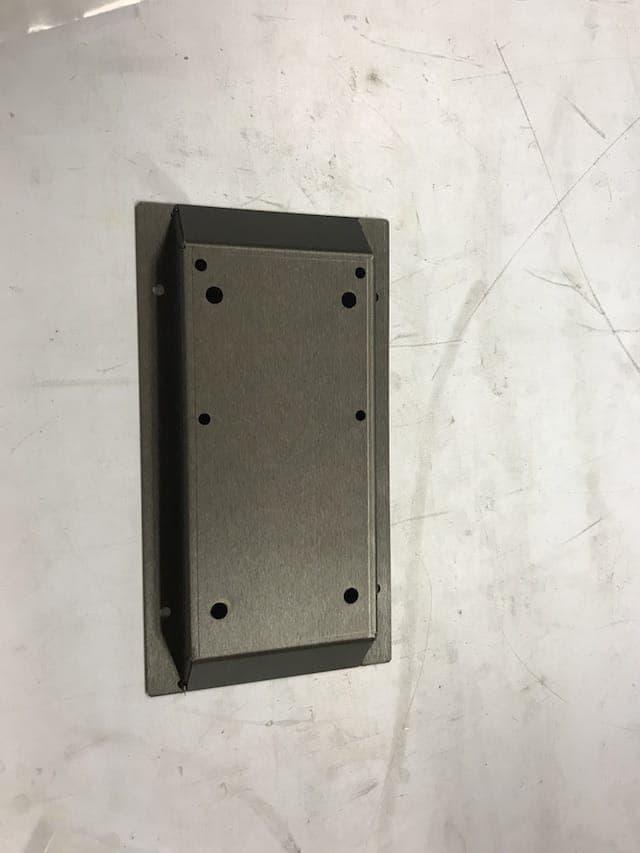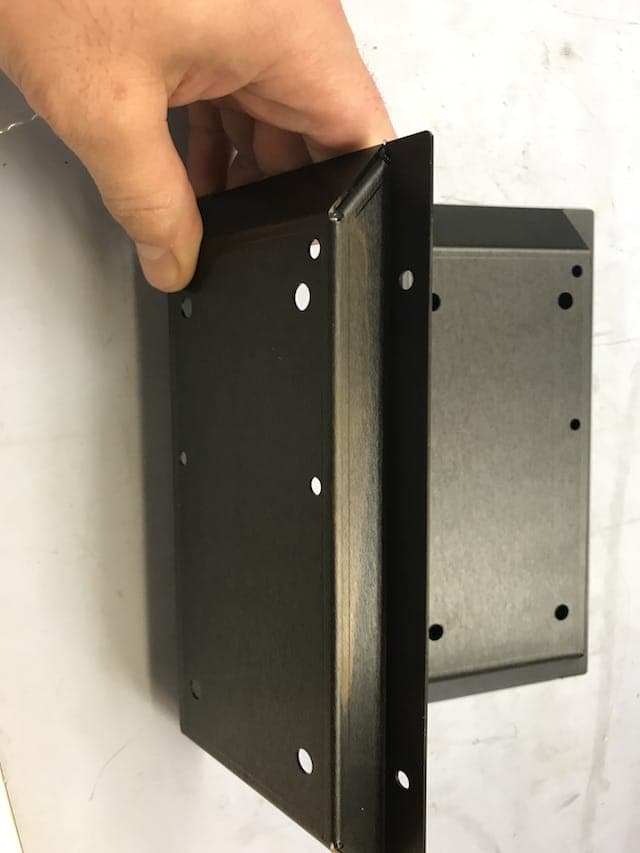 Justin Hascup
Design Engineer - Lawrence Massachusetts
---
---
February 17, 2020
-- this entry appended to this thread by editor in lieu of spawning a duplicative thread
Q. Hi, some of my flat parts are having the same lighter patch like the very first few pictures in this thread [these pictures from thread 33784, "Blisters in Nickel Plating with temperature"]: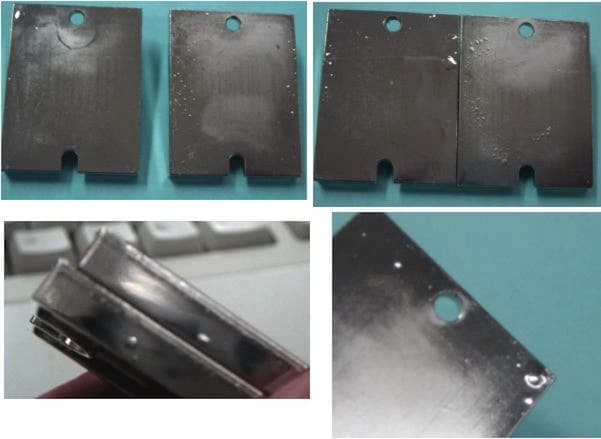 ... but they were black-zinc-ed. Are those patches normal? They don't look good and we are wondering if we could remove them by re-doing the black zinc process differently?
Hank Ling
- livonia, michigan, usa