Live! From beautiful Pine Beach New Jersey: Welcome to the world's most popular metal finishing website
topic 46795
Discoloration of black zinc plated parts
A discussion started in 2007 but continuing through 2018
2007
Q. Recently I am receiving parts which are Black Zinc plated from my supplier which had discolored. Some quantity of them had "Brownish black" and "Greenish Black" appearance instead of the "Black color" that we usually see. My supplier is claiming that this is a process limitation in Black Zinc plating as that chromate contains 'Silver Nitrate' which is light sensitive and will discolor when exposed to UV.
Question:1) Is this normal in Black Zinc plating process?
2) What is the factor contributing to this change of color? Is it true as that silver nitrate will caused discoloration of black zinc parts?
3) Is there any form of certificate like MSDS that actually spelt out this limitation and potential discoloration?
4) Or is it actually my supplier poor process control? And what parameters should I get them to monitor?

Please advise
Elvin Tan
Engineer - Singapore
---
2007
A. I would suggest that you speak to your designers and your plating shop about the possibility of switching to zinc-iron alloy plating. This alloy not only offers better corrosion resistance than zinc plating but, presumably because of the iron content, it can be more reliably black chromated without light-sensitive silver-bearing chemicals. Good luck.
Ted Mooney, P.E.
finishing.com
Pine Beach, New Jersey
---
July 9, 2012
A. Silver nitrate IS what makes the chromate black.
UV might damage the black zinc finish but often the discoloration is due to a poor chemistry (--too much silver: dull, powdery finish; --too little silver: copper to brown color, poor coverage or blotchy; --not enough zinc plating: odd colors; --wrong pH).
The greenish-rainbowy flash over a nice black is OK, it is the chromate showing.
Joanna Yu
- Vancouver, BC, Canada
---
January 9, 2018
Q. We have several CRS fabricated parts which we have finished to ASTM B633 [link by ed. to spec at TechStreet] SC2 Type II black zinc chromate, and for years all of our parts (no matter what vendor we used) looked and functioned perfectly (mostly local fabricators and finishing shops). Now we are receiving parts with major discoloration and we can not accept them but I have no idea why this is happening and would very much like to aid my vendors in discovering what the cause is.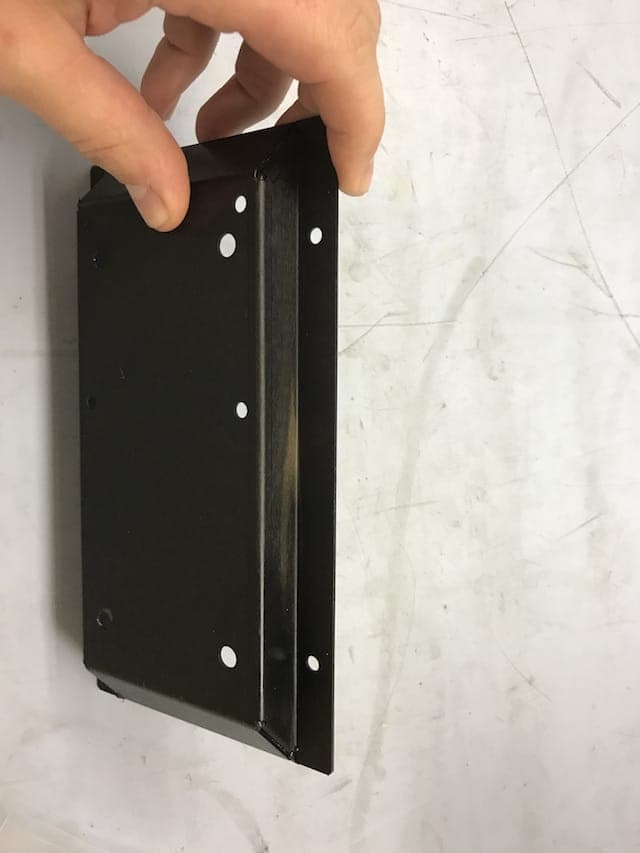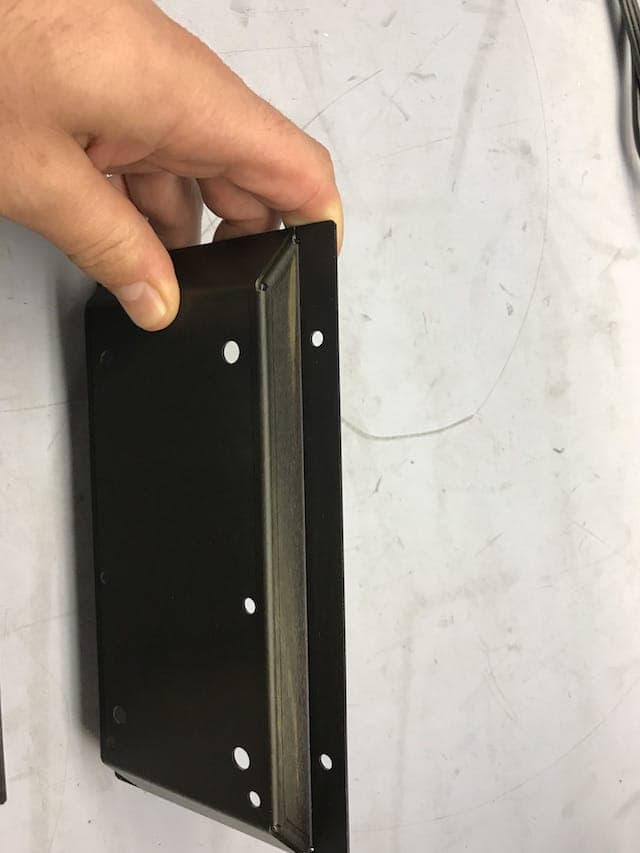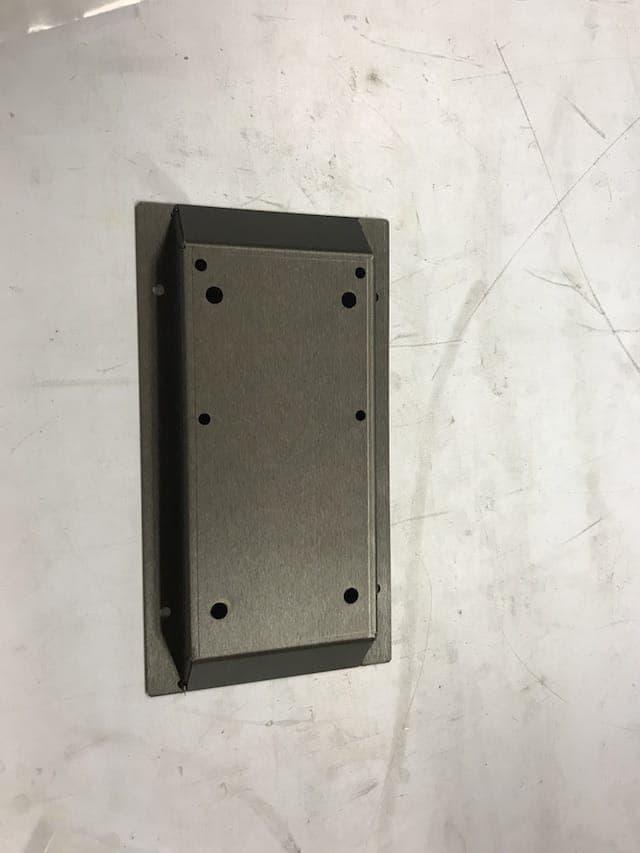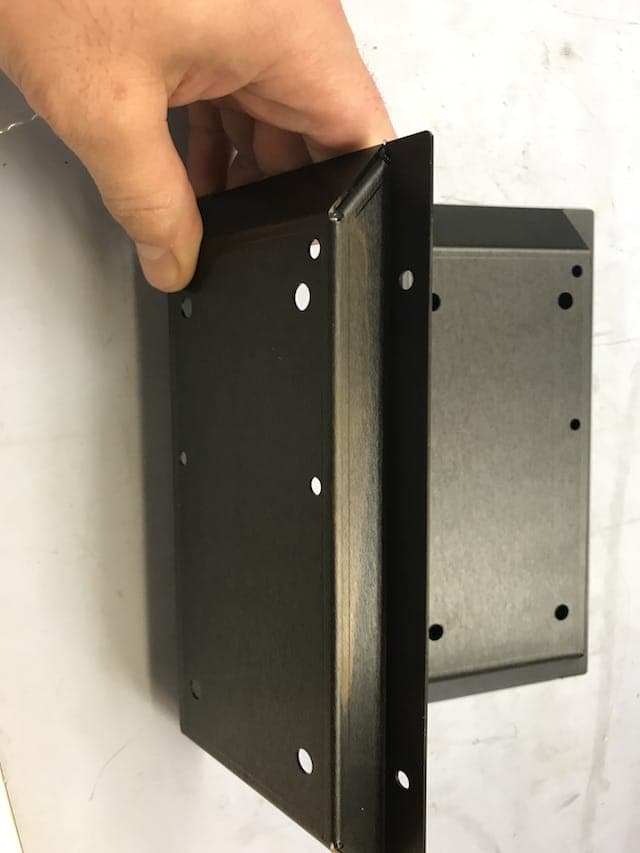 Justin Hascup
Design Engineer - Lawrence Massachusetts
---
February 5, 2018
A. Hi Justin!

Did you measure thickness where you have this shading? It seems to be very low or none.

Maybe it's the photo, but I would check it.

Keep posting!
Daniel Montanes
TEL - N FERRARIS - Canuelas, Buenos Aires, Argentina
---
October 5, 2018
A. Hi. I work in a small plating company. It seems to me that the problem could be a poor rinsing after passivation. If they are not rinsed well some solution could remain causing a drip on the piece that will cause discoloration. The overall finish looks good. If it was a chemical problem there would be more discoloration overall on the piece.
John Robert Brodie Perilli
N.T.G s.c.a.r.l. - Casalazzara, Aprilia, Lazio, Italy


If you have a question in mind which seems off topic, please Search the Site