60,000 Q&A topics -- Education, Aloha, & Fun
topic 46708
Rhodium electrodeposition is dull
A discussion started in 2007 but continuing through 2020
2007
Q. Hello, I have a problem. I am producing rhodium sulfate. It's electrodeposition is perfect in color, resistance, brightness in polished pieces but, when used in dull pieces, it becomes dark in color when I scrub my fingers in this piece. What's wrong. What can I do?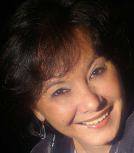 Luana Macedo Vieira de Souza Leite
producer of rhodium sulfate
Ribeirão Preto, São Paulo, Brasil
---
2007
A. Luna
Rhodium plating is always applied very thin. This is because of cost and stress in thick deposits.
Because it is thin, the brightness depends largely on the brightness of the substrate.
To make a dull surface bright by plating requires that the process has leveling properties and I would not expect any rhodium solution to do that.
It sounds like you already have an acceptable process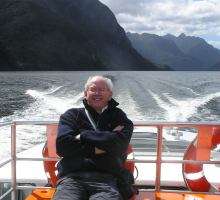 Geoff Smith
Hampshire, England
---
---
January 30, 2016
-- this entry appended to this thread by editor in lieu of spawning a duplicative thread
Q. Hi
We use pen plating for plating the rhodium over prongs of yellow gold. But the problem is, even after thorough cleaning, the rhodium remains dull and does not shine at all. It has blackness over it. Cam anybody suggest the solution?
Baljit Singh
- haryana, india
---
January 2016
A. Hi Baljit. Rhodium plating is too thin to add brightness (specularity). If the prongs are not bright before rhodium plating they will not be bright after. You may need to nickel plate or white bronze plate before the rhodium. Good luck.
Regards,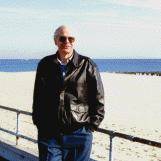 Ted Mooney, P.E.
finishing.com - Pine Beach, New Jersey
Striving to live Aloha
---
January 31, 2016
Q. Sir,

Thank you very much for the advice. Although I am not aware about the product for nickel plating through pen plating system. Kindly let me know, if there is any Nickel Pen-Plating Solution or if it can be prepared at home.
Baljit Singh
[returning]
- haryana, india
---
February 2016
A. Hi, Baljit. You can google for suppliers of brush plating solutions. While I will not tell you that you cannot prepare your own nickel plating solution, I can tell you that professionals don't do so despite their knowledge and high volumes ... so I don't think you ought to. And if you elect to use white bronze, that is a very complicated process which requires balancing three metals. Good luck.
Regards,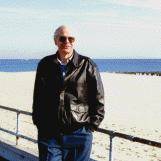 Ted Mooney, P.E.
finishing.com - Pine Beach, New Jersey
Striving to live Aloha
---
---
May 19, 2019
Q. Hello sir; I am using white rhodium for fully polished surface of 18k gold but after plating white color rashes come like a burn surface. Voltage is around 4 to 5 and temperature 60 °C.
Dharmesh Pattani
Jewellery - United Arab Emirates
---
May 24, 2019
A. Hello Dharmesh,
You will want to make sure your Rhodium metal is sufficient in the bath. Plating at the same voltage as you do normally with a low metal content, you will see this condition. The sulfuric acid should also be checked to see if it is within range. Most rhodium bath solutions run at 2-2.5 g/l. Hope this helps.
Mark Baker
Electronics plating - Winston-Salem, North Carolina USA
---
May 24, 2019
A. In addition to what Mark says lower both your temperature and voltage. Your plating out more hydrogen than you need to.
Neil Bell
Red Sky Plating

Albuquerque, New Mexico
---
---
October 16, 2020
Q. Hi. I am currently using Rhodium plating solution. I am plating at very low current (4 ASF). I have been observing grainy finish. The data sheet recommends to plate between 4 ASF to 8 ASF.
Would appreciate suggestions
Ayushi Lingayat
- Austin Texas
---
October 2020
A. Hi Ayushi. Please fully introduce yourself and your situation for the best chance of people being able to help.
Unfortunately, we don't know whether this is your very first attempt to rhodium plate so you are unaware that the rhodium will not smooth out a rough unpolished surface, or whether you've done several items successfully but now the solution is contaminated/exhausted, or whether you are a highly experienced rhodium plater who usually knows exactly what to look for but you've encountered this problem for the first time.
What are you plating, what is it made of, and is there a layer of other plating between the substrate and the rhodium please?
Luck & Regards,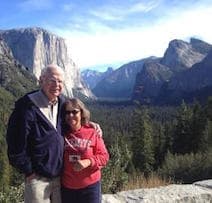 Ted Mooney, P.E. RET
finishing.com - Pine Beach, New Jersey
Aloha -- an idea worth spreading