60,000 Q&A topics -- Education, Aloha, & Fun
topic 46476
Electroless Nickel (EN) Plating on Aluminum
A discussion started in 2001 but continuing through 2020
2001
Q. Has anyone used EN in conjunction with Aluminum? What would be the major difficulties? I have a situation where it is being used with some real thermal expansion problems. Can anyone shed some light on this for me?
John Bettiga
- Corpus Christi, Texas USA
---
2001
A. The process involves cleaning, etching, de-smutting, double zincate, high pH EN and then regular EN. If you do all these you will not have any problems. It is a well known process.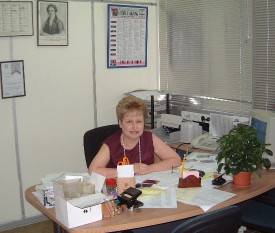 Sara Michaeli

chemical process supplier
Tel-Aviv, Israel
---
2001
A. I AGREE WITH THE OPINION OF SARA, BUT I THINK THAT THERE IS ONE MORE THING TO ADD. ABOVE 300 °C ELECTROLESS WILL BEGIN TO CRYSTALIZE AND HARDEN, SO THE PART DESIGN AND THE PLATE THICKNESS HAS TO BE REVIEWED CAREFULLY TO AVOID DEEP LARGE CRACKS OR SPALLS.
Guillermo Marrufo
Monterrey, NL, Mexico
---
---
2007
Q. We are plating an aluminum heat sink with electroless Nickel
After plating our materials engineer cuts the part in half and the nickel peels in sheets from the surface of the aluminum.
We are exploring alternate cleaning methods, alternate thickness, dull nickel versus bright and others on a list.
The question I need to answer is our test for adhesion too severe?
John Snelick
power systems OEM of electrical systems - Twinsburg, Ohio
---
2007
A. Most platers will try to do the best job as cheaply as they can. So, the quality check is dependent on the customer's specifications.
Platers that use a commercial double zincate followed by an EN strike and then EN, normally do not have any problem.

Your problem could be not getting the part clean or etched properly, or it could be over cleaned and over etched which is just as bad.
Zincate does not have good visual indications for quality, so it is not unusual for a plater to do a poor or bad job when they might have done a great one a year ago.
No strike, wrong strike or bad strike are other possibilities. Too much time from the strike rinse to the EN tank is also a common Boo Boo.
Any of the above could be the culprit.
James Watts
- Navarre, Florida
---
2007
A. Alloy? Zincating & strike coating details?
See Letters #27627 & 39230.
Your adhesion test is acceptable; it's part of the File Test in ASTM ASTM B571 [affil. link to spec at Techstreet], 'Standard Practice for Qualitative Adhesion Testing of Metallic Coatings.'
Ken Vlach
- Goleta, California
Finishing.com honored Ken for his countless carefully
researched responses. He passed away May 14, 2015.
Rest in peace, Ken. Thank you for your hard work
which the finishing world continues to benefit from.
---
---
2007
Q. Thank you all very much for this input.

So far we have had success plating test panels with Nickel by adding an aluminum oxide powder blast, pressure cleaning, and minimizing the Zincate before the Electroless Nickel is applied. Results have been good and we plan to have Nickel plated heat sinks for salt fog testing this week. Is it possible to speculate on which of the three surface preparations steps mentioned above had the biggest effect on adhesion?

Contingency Plan: In parallel a second vendor has plated test panels using a copper strike before applying the Electroless Nickel. These test panels fail adhesions tests. The plating house believes they know why and plan to have another go at it, but they commented that using the copper strike will make the process difficult to control and therefore they do not recommend using the copper strike. This vendor has successfully produced test panels without a copper strike that pass adhesion and salt fog tests.

Related articles on this website seem to give the same impression that processing with a copper strike onto the aluminum may be more difficult than processing with Nickel directly onto the aluminum.

Our heat sink has features that are 1" think and other features (fins) are less than 1/4" thick. It also has many crevices and complex geometry. Some have suggested that better coverage could be achieved on this complex geometry by using electrolytic copper strike and then electroless nickel, hence our reason for trying it. Is this true?

Lastly, our customer is in favor of the copper strike approach. However at this time we have not been successful at getting it to work. I am interested in all the pros and cons: To copper strike or not to copper strike, that is the question?
John Snelick
[returning]
- Canal Fulton, Ohio
---
October 26, 2014
A. Dear John,
For aluminium substrate...
6% 100g/l Ni A concentration & 15% hypo B concentration. An EN bath is made up of this composition. A & B diluted to 5 L mark in beaker. Then replenish with solution A & D. It's for 1st article evaluation test for R&D. B is mostly hypophosphite & organic acids. D is also the same but different amount. Unstable bath may happen but can be controlled with temperature & pH. Apart from deposition rate, temperature also affects phosphorus content of the deposit and its properties.
Evelyn Teo
- kch Malaysia
---
---
affil. link
Electroless Plating
by Mallory & Hajdu
from Abe Books
or
Amazon




affil. link
"Electroless Copper and Nickel-Phosphorous Plating"
from Abe Books
or

November 15, 2012
Q. Sir, please give me the procedure for coating of electroless nickel on various composite materials like aluminium, copper, zirconium powders, etc. Tell me the procedure for any one of the composite materials coating with electroless nickel.
Umakanth amirineni
- vijayawada,andhra pradesh,india.
---
November 15, 2012
A. Hi Umakanth.
Actually, you can't do direct electroless nickel plating on any of those three materials :-(
Aluminum must be zincated (coated with an immersion layer of zinc) before it can be electroless nickel plated. Copper is not catalytic to electroless nickel solutions, so you must start by electroplating (which may be as easy as applying plating power for a few seconds, and then letting the electroless plating process proceed). The same "not catalytic" comment applies to zirconium but, in addition, zirconium is a hard to plate refractory metal. Don Baudrand has suggested alkaline cleaning, pickling in nitric/HF, followed by live entry into the electroless nickel tank.
Please try to locate a supplier of proprietary electroless nickel plating solutions, and they may be able to help you get started on this.
I don't know what you mean by "composite materials" because copper, nickel, and zirconium are not composites. Do you perhaps mean sintered metals? Please spend a couple of paragraphs detailing your situation. Thanks!
Be very cautious with wet processing of powdered metals! Their huge surface area often means that chemical reactions occur extremely fast -- even explosively fast. Good luck.
Regards,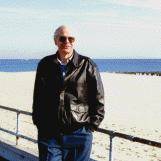 Ted Mooney, P.E.
finishing.com - Pine Beach, New Jersey
Striving to live Aloha
---
---
February 22, 2014
Q. What if the aluminum alloy contains more than 5% Cu? As per my experience the component becomes black after dip in HNO3. What is the best pre-treatment in that case? Also we face stress problems on very thin portion of the aluminum components (e.g., turbine blades).
Shrikant Bhave
- Electroless nickel plating - Pune , Maharashtra, India
----
Ed. note: While you are awaiting a response on this, Shrikant, you might want to search the site for "desmut aluminum" or "de-oxidize aluminum", which we think will suggest that you try proprietary triple acid salts. Good luck.
---
---
How to make Electroless Nickel Plating on Aluminum "Matte"
May 15, 2017
Q. I've got some 6061-T6 Aluminum (Electroless Nickel Plated) parts that I would like to color to match the surrounding matte finish grade 5 titanium frame. Is there any bath/dye I can soak them in that would do the trick? Thanks in advance!
James Noles
Hobbyist - Lewes, Delaware, US
---
May 2017
A. Hi James. I think a matte lacquer might be a better bet than trying to etch a matte finish into the electroless nickel. If you have time and spare parts to experiment with, it's perhaps possible that a glass bead blast of the electroless nickel plating might give it a matte look.
Regards,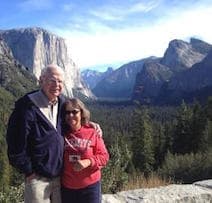 Ted Mooney, P.E. RET
finishing.com - Pine Beach, New Jersey
Aloha -- an idea worth spreading
---
---
Electroless Nickel plating on Aluminium Art works
July 10, 2020
Q. Dear techies we are doing zincating-Bright nickel plating-gold or silver on aluminium basemetal based on client requirement. Now I planned to increase bonding strength, corrosion life of plating & plating coverage on filigree areas so decide to do ENP Medium phosphorous we have cyanide copper also but don't use, now can I use cyanide copper plating after zincating before ENP? It can increase bonding? Or can I go directly with ENP Without cyanide copper plating? Please give me a idea
When I tried cyanide copper plating I faced black dots after one or two days on plating product; so I don't use that for a long period. Please give me a proper post-wash sequence. Our product is sand casted so has micro holes ...
Vasanth Karunakaran
- Chennai, India
---
July 2020
A. Hi Vasanth. I don't want to mislead new learners who might be reading this, so let's take the time to go through it all :-)
- There is no plating that can make up for shoddy casting practice, so make sure you're getting good castings. Sometimes it's necessary to vacuum impregnate objects if they are full of micro holes.
- Poor adhesion is more often a case of poor cleaning or prep rather than inherent limitations in the type of plating.
- Yes, plating on aluminum tends to exhibit lower adhesion than plating on steel because it involves an immersion deposit of zinc on aluminum.
- You can do cyanide copper plating after the zincate and before the electroless nickel, and do it without black spots or other defects, but ...
- There is not a need to do the copper plating, so I don't suggest doing it unless there's a specific reason.
Electroless nickel plating directly on the zincate should be fine :-)
Luck & Regards,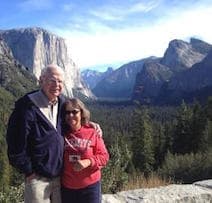 Ted Mooney, P.E. RET
finishing.com - Pine Beach, New Jersey
Aloha -- an idea worth spreading
---
July 15, 2020
A. A double zincate process may help. Also, if copper plating, you need to go into the bath with current applied.
Lyle Kirman
consultant - Cleveland Heights, Ohio