Not a lecture hall but a roundtable with a seat for you!
60,000 topics spanning 36 years. Education, Aloha, & Fun
topic 46468 p.2
Problem anodizing 7075 (7xxx) aluminum
---
< Prev. page (You're on the last page of the thread)
Skip to newest posting

---
A discussion started in 2004 but continuing through 2020
March 4, 2014
Q. Hi, Experts,

This is Chuck from China, I am an anodizing engineer; I'm have trouble with an anodizing process.
After type II ( Mil-A-8625 [link is to free spec spec at Defense Logistics Agency, dla.mil] type II, Class 1) anodizing on a forging 7075-T73 alloy part, we found that some areas of the part have discoloration (the discoloration area was penetrated from inside to outside). By the way, these part's raw material was re-heat treatment and re-aging during the forging process since the Tensile yield strength and Tensile ultimate strength cannot meet specification requirements. And we also anodized some normal forging process part without this discoloration issue, also some other parts were anodized at the same time, no discoloration issue, so we excluded the discoloration being caused by the machining or anodizing. We suspected this is a forging raw material issue, and we have did Metallurgical testing, can't find any difference between the normal area and the discoloration area.

My questions:
1. What is the root cause of the anodizing discoloration?
2. What analysis method can we use to find the root cause?

Thanks a lot.

Chuck
Chuck Huang
- Shanghai China
---
---
Want to get brighter finish on 7000 series aluminium
May 11, 2014
Q. Hi, any advice on getting a brighter finish on 7000 series aluminium? More like 6000 series.
I polish very highly and desmut then anodise for 75% of the time of 6000 series. I run at 12 ASF.
Chris Pocock
- Manchester, UK
---
---
Clear Anodizing 7075 Aluminium
September 12, 2015
Q. I know, reading the title, many of you will go, "oh no, not another one...!" :) but yes, after going through a lot of stuff on 'our' dear website as well as lots of others, I still decided to post! So here goes...

The common complaint is from the customers is that "we need a nice bright clear finish after clear anodizing 7075 aluminium" and My definite need is also a coating thickness between 10-20 microns to meet the standards, which, as we all know, is easier said than done. (I am one of those guys who never suggests compromising on the coating thickness just for the sake of the color shade but most of the time the customers remain unconvinced).
So, what I would like to hear from any and all of you experts out here is this...
What are the recommended pre-treatments according to you that would assist in reaching the objective?
What would be the most ideal process parameters to maintain for this alloy?
Please elaborate.

Rubbing salt into the wounds, so to say, was when my son came along and told me that the latest Apple iPhone case was made out of 7075 and it has come out in 3 beautiful pastel color shades as well! I am sure we all agree that they would have had to get a pretty decent 'bright clear' first, in order to get close to the pastel shades launched ... agreed we may not be blessed with the huge technological reach of a corporation like Apple ... still can't help but wonder...
So are there any tips and tricks for this particular alloy, will be highly obliged if you all can share them here, for frankly I am tiring of constantly answering the same questions from too many customers, who couldn't care less about either us or our 'technical' problems :(

I also take this opportunity to wish all our dear forum members out here, a very happy 'Ganesh Chaturthi' coming up soon on the 17th of September, the annual festival of the Elephant headed God who is the god of learning, knowledge and enlightenment and also known as a remover of obstacles and problems! (Now you all know what I will be praying for this time) :)
Ravi Rao
- Belgaum,India
---
September 2015

Hi Ravi. It would be great to know the anodizing thickness on the new iPhone 6S if an early adopter gets one and has a thickness measurement gauge. "Pastel" is another way of saying "low-saturation", so as a guess supported only by this flimsiest of evidence, I suspect that Apple's thickness is well under 10 microns [see update below].
I'm not claiming that the pretreatment answer is in Robert Probert's "Aluminum How-To" book (I don't know), but I will say that it was certainly not a stone which "Apple's huge technological reach" left unturned :-)
Regards,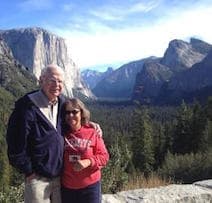 Ted Mooney, P.E. RET
finishing.com - Pine Beach, New Jersey
Aloha -- an idea worth spreading
---
September 12, 2015
Q. Hi! Ted, Thanks! Letter no 46468 ... hmm ... is this going to be the most discussed in the anodizing forum? I wonder.

Iphone6s ... someone please test thickness and confirm coating (after the dye, even that wouldn't be accurate though.)
Ted, I think you are right, it would probably be less than 10 microns. But what surprised me is that they were confident enough to go to the consumers with color shades on this alloy, do you think the shades will be consistent enough? Will the 'rose gold' match perfectly all the time ?! If it is yes, and under 10 microns, well, OK...maybe it is not that difficult. The new plans to trade in the device after an year. along with other things, will also mean that we will not hear about the fades and patches ... am I right? Anyway we do not want this discussion to sidetrack to the new wonder device of the year :) All the best to its launch and success.
But still, an interesting alloy, and I suspect more and more applications are turning to it and we might as well take a serious re-look at what we anodisers can 'tweak' to the best of our abilities.
Ravi Rao
- Belgaum, India
---
September 2015

Hi again Ravi. Yes, I'm trying to combine threads on similar topics instead of starting a new thread with each question for 3 reasons: short threads get no respect from Google, so nobody can find them once they're off the current forum index; the thread makes for better reference material if it includes a variety of replies and perspectives; sometimes good answers to a question have been posted already, and the questioner may want to read them and fine tune his/her questions :-)
The material is definitely 7000-series aluminum, and one cross-section microscopy I googled showed the thickness to be 10.5 micron.
Apple is quite careful; I'm confident that their colors will match. We all have a tendency to call difficult things "impossible", and the new iPhones should serve as inspiration to the rest of us that although color consistency on 7xxx is difficult, it is indeed possible.
Regards,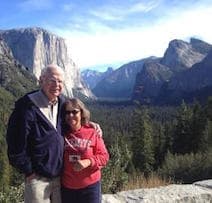 Ted Mooney, P.E. RET
finishing.com - Pine Beach, New Jersey
Aloha -- an idea worth spreading
---
October 7, 2015
Q. As I scour through the numerous chats on the 7075 clear anodising and its associated difficulties, I would like to specifically point out to a problem that has been presented in this very thread just a few communications above, by Chuck from China, which also appears to have been unanswered....the dark shadow like patches are the types that I am experiencing as well although they are not as symmetrical as the ones in the pics posted by Chuck.
Have tried the proprietary deoxidiser solutions, have tried the chromic phosphoric stripping composition as a pre treatment, have tried the sulfo-chrome composition etch, have tried the alupol V composition, have once again tried the caustic-nitric and a double nitric desmut....nothing seems to help.
Of course my bath is regularly tested and is compliant with the normal Type 2 ranges for sulfuric and aluminium content.
temperature between 20-22 °C - controlled.
Titanium racks on Al-Bus Bars
Good air agitation...
Frequent DM Water rinses and double rinses...
Although I am quite sure that the shadow like patches must be material related or heat treatment or forming related,
I still need to get rid of it as it is an aesthetic requirement for the customer...
I wonder if there is anything out there...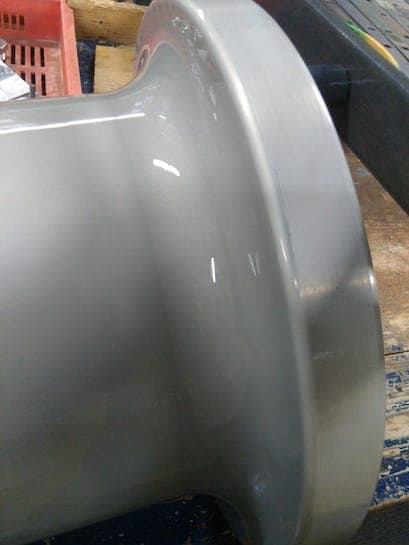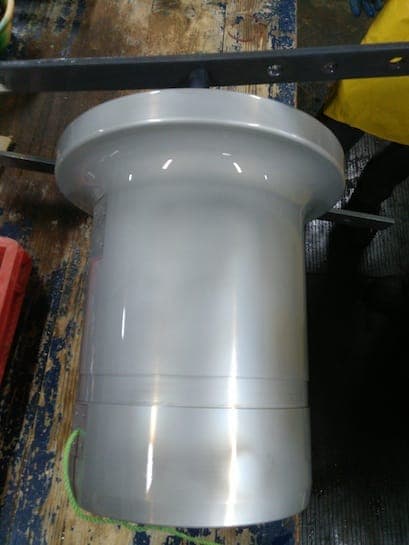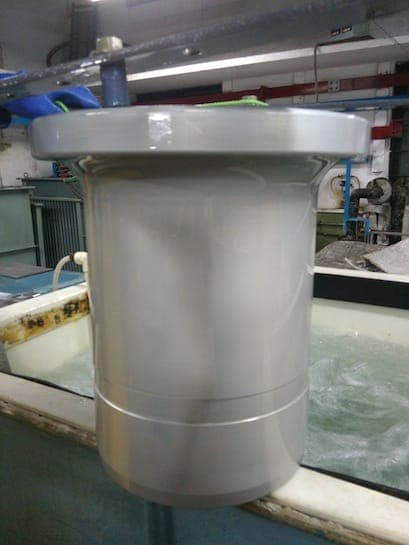 Am also attaching some pics for all to get an idea of what I am talking about, only hope that they are clear enough as it was under tube lights and taken in the night shift.
Ravi Rao
- Belgaum,India
---
---
Prep of aluminium 7108 before anodizing
September 15, 2018
Q. Hello.
I need to anodize aluminium of 7108 quality (Al and Zn alloy).
It tends to get a powdery surface.
Anyone who have exeprience with this and how to solve it ?
Geir Lexau
- Norway
---
---
7136-T76511 parts Pitting
March 28, 2019
Q.

When we do sulphuric acid anodising with red dye we are facing pitting problem (find our attached photo)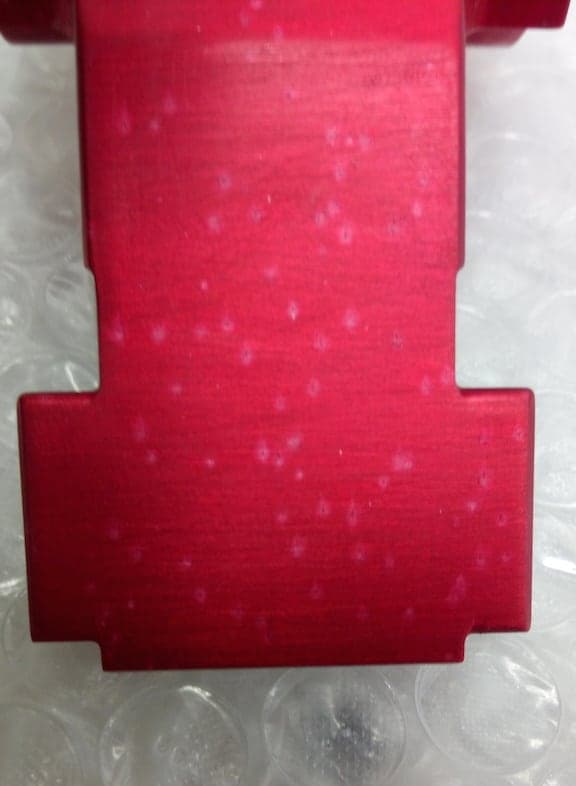 Our bath didn't have any chloride content.

The chemical composition of the material are,

1) Si-0-.12
2) Fe-0-.15
3) Cu-1.9-2.5
4) Mn-0-.05
5) Mg- 1.8-2.5
6) Cr-0-.05
7)Zn-8.4-9.4
8)Ti-0-.10
9)Zr-.1-.2
UMARAJ S
Employee - India
---
March 2019
? Hi cousin Umaraj.

Based on the fact that you have given us the composition of the alloy, but no process information at all, you seem to be implying that you are confident that the problem is with this particular alloy. You are successfully anodizing other similar parts and dyeing them red? And the only problem you have is with parts made of 7136-T76511?
Regards,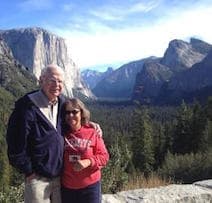 Ted Mooney, P.E. RET
finishing.com - Pine Beach, New Jersey
Aloha -- an idea worth spreading
---
March 29, 2019
Q. Dear sir,

We are facing problem only on this alloy.

Other aluminium alloys are good under same process parameters.

My suspect is the alkaline cleaner which has formulation of potassium silicate, in which zinc reacted and forms pits which are visible only after dyeing.

And other suppliers at initial stage of development faced the same problem; but now they sorted it out and didn't have such problem now. They are Denied to tell the process.

Kindly help us to rectify the problem.

Regards,
S umaraj
[returning]
- Chennai, Tamil Nadu, India
---
---
April 7, 2020
-- this entry appended to this thread by editor in lieu of spawning a duplicative thread
Q. I am a chemist with over 30 years in Electroplating and Metal Finishing.
I am managing a new aluminium anodizing plant for parts in a Greek company. The plant is fully automated processing aluminium with electrocoloring and organic colors.
I have a request for the anodizing of 7075 alloy. I tried but the result is a dark grey to brown appearance after the anodizing tank. Thus after the electrocoloring in black color there is no actual color.
The customer insists that this can be done and is done by other anodizing shops abroad.
So, I need your advice on this. Can it be done? How ?
Thanks
ANTONY N
PRIVATE CONSULTING IN ELECTROPLATING AND WASTE WATER TREATMENT - VRILISSIA ATHENS, Greece
---
April 9, 2020
A. Hi Antony,

We have successfully anodised and black dyed 7000 series alloys for a long time. There is nothing special we do. Simple sulphuric anodise solution, operated at the usual conditions and a standard black dye, with a nickel acetate seal.

Maybe if you can describe the actual process and conditions, we might be able to spot where things can go wrong, or where you can treak your process to making the anodising more receptive to dyes.
Brian Terry
Aerospace - Yeovil, Somerset, UK
---
April 10, 2020

Q. Terry thanks for the info.
I have tried to dye in black color with electrocoloring solution from the stannate bath.
I have not tried organic dye.
I will do that definitely.
Have you noticed that after anodizing these parts turn grey to brown?
Does the organic dye cover this effect? Thanks

ANTONY NIKOLAIDIS

[returning]




PRIVATE CONSULTING IN ELECTROPLATING AND WASTE WATER TREATMENT - VRILISSIA ATHENS





---

April 15, 2020

A. Hi Antony,
Are you talking about Type III hardcoat anodizing? That's what the 'dark grey or brown after anodize tank' sounds like to me. Need some more info. But either way, you should still be able to dye it black and then seal it normally. We do this all the time using a chromium-azo dye.




Rachel Mackintosh


Plating Solutions Control Specialist /
Industrial Waste Water Treatment - Brattleboro, Vermont


---
April 16, 2020
Q. No, it is not a hard coat anodize solution. It is a common sulfuric acid solution working at 16-18 °C, with a 20% concentration of sulfuric acid. The aluminum content is about 8 gr/liter.
Anyway, I will try the organic dye as you advised.
Would you advise for any other than plain nitric acid desmutting solution?
Does the time in the caustic soda etch affect the appearance of the alloy?
If you need to have matte appearance on the part would you do it with the etching solution or with mechanical matte finishing or with no etching at all?
Thanks.
Antony Nicolaidis
[returning]
- Athens , Greece
---
April 30, 2020
A. Hi Antony,

For desmutting, I would stick to nitric acid, this works perfectly fine.

Length of time in the caustic will affect appearance, but be careful, caustic etches aluminium aggressively and you may affect dimensional tolerances if you immerse for too long.

I use both mechanical and chemical methods for making the surface matte. You are less likely to affect dimensions with a mechanical system, however, caustic is so much easier to use for complex shapes. So, it really depends on what you are anodising for your choice of pre-treatment to obtain a matte finish.
Brian Terry
Aerospace - Yeovil, Somerset, UK
---
---
August 21, 2020
Q. What can cause Aluminum surface erosion?
We doing type 2B SAA on Aluminum 7000 series.
After anodizing process, we found one of the holes has erosion. But the surfaces are well coated.
We not using the holes for any jigging or contact point.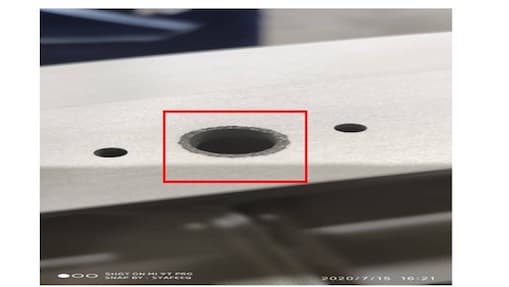 And it just happened one time only. And never happened on other parts before and after.
Amer Anaqi
- Penang Malaysia
---
August 22, 2020
A. 1. Is it work hardening around the hold from a dull cutting tool?
2. Is it gas evolution from behind/thru the hole?

Robert H Probert
Robert H Probert Technical Services

Garner, North Carolina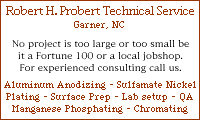 ---
August 23, 2020
A. Amer

It looks like an oversized bore was sleeved with something other than aluminum as a repair.
Willie Alexander
- Green Mountain Falls, Colorado
---
August 2020

I think you win, Willie :-)
It never would have occurred to me, but that's sure what it looks like now that you've said so :-)
Luck & Regards,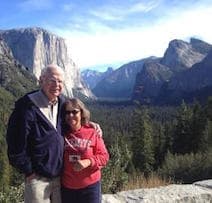 Ted Mooney, P.E. RET
finishing.com - Pine Beach, New Jersey
Aloha -- an idea worth spreading
---
August 24, 2020
Q. Hi Willie,
Thanks for the explanation.

If the current flow not good, would the hole may be impact? due to burn?

Amer Anaqi
[returning]
- Penang Malaysia
---
August 2020
A. Hi. I think Willie is saying (if his guess is right, and I think it is) that the material at that hole is not aluminum, so it cannot be properly anodized; the defect is not your fault, and it was not within your power or anyone's power to anodize it correctly.
Luck & Regards,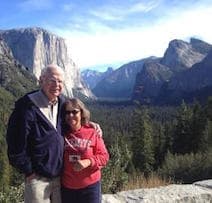 Ted Mooney, P.E. RET
finishing.com - Pine Beach, New Jersey
Aloha -- an idea worth spreading