60,000 Q&A topics -- Education, Aloha, & Fun
topic 46042
Recovering paint from CED E-coat rinse with Ultrafiltration
A discussion started in 2007 but continuing through 2019
2007
Q. Here in our plant UF Membrane is in place which separates the Paint and the Permeate. I Know that the Paint is separated to reduce the Consumption of Paint.
But I have a simple Doubt.The Inlet for the membrane is from the Main Tank which contains Both Paint and Solvent.It is separated by the membrane through Osmosis Process but my question is the Paint is separated and is delivered to the Main Tank.The Permeate is separated and it is Passed to UF Rinse and again it is cascaded to Main tank when Level Goes Low.
So at last whatever the paint taken to the Membrane is again taken back to the Tank in Separated condition as Paint and Permeate from Rinses.
What is the Use then since the effect is zero as Paint and Permeates come Back.
Input=Output
This may be a simple question but I will happy if some one explains me clearly.
Narasimhan
ED-Team leader - SLN_TN, India
---
2007
affil. link
Electrocoating: a Guidebook for Finishers
by Electrocoat Association
from Abe Books
or
Amazon
A. Dear Mr Narsimhan,
By separating permeate and paint thru UF membrane and using permeate for cascade rinses, you actually form a closed loop which reduces your carry-over losses as well as solvent and additive losses.
If you discard the permeate and use fresh water for rinses, then you will loose the solvent and additives in permeate which you will have to add extra in main tank. Also, permeate removes extra paint more effectively than water since it contains these solvents and additives.
Further, cascading brings the paint back to main tank which is carried over to rinses. This saves your paint losses.
Hope the system is clear to you now.
Mangesh Kulkarni
- Pune, INDIA
---
2007
A. Dear Mr. Narasimhan:

If you are actually running an E-coat system, the answer, as given by Mr. Kulkarni will be right in front of you. Allow me to give the same answer using different words.

You separate permeate from the paint and then mix them together. Paint = Permeate + Concentrated Paint = Paint

If you look at your E-coat system, the permeate goes into the Permeate rinse 2 tank, cascades into Permeate rinse 1 tank and then finally cascades into the E-coat tank.

What goes into Permeate 2 tank is clear permeate. What cascades into E-coat tank is not clear permeate. Instead it is permeate with some solid content. The function of permeate is to recover the paint which goes out of the paint bath along with the component and gets accumulated in the rinse tank.

I hope this explains the E-coat industry first separates the permeate and then allows it back into the E-coat paint.
Gurvin Singh
Coatec India

Mohali, Punjab, India
---
2007
A. Dear Narasimhan,
It is a long time since I was involved with EC (1979) and now I only supply powder coating. However, the basic principles I do not think have change much. The UF Membrane if I am correct is to remove some of the solubilising agent from the tank, which consists of resin, solvent, solubilising and possibly pigment if it is coloured. The ratios of these are finally balanced and if you are to maintain the tank in good working order, these must be kept within certain limits. The solubilising agent if allowed to increase above a certain limit in comparison with the other ingredients would cause the applied wet coating to be removed (washed off) by the demin water rinse. Your lab tests for solids, MEQ's and ph etc should indicate to the person in charge of the plant what is required to keep the tank in balance -- more paint, water, less/more solubilising agent.
Terry Hickling
Birmingham, United Kingdom
---
---
E COAT Paint Ultra Filtration System Fouling
2007
Q. My name is Anil Shah, we are suppliers of Ultra Filtration Systems required for the E COAT Process in Automobile Industry. We face a typical problem with UF systems. They run well for the first year or two with excellent permeate flux stability, and also recovery of flux on system cleaning. However, subsequently permeate flux stability and recovery is a problem even with newly installed membranes.

I assume that this is possibly because the paint bath and its chemistry are good for the first year or so due to low production volumes, however, subsequently the chemistry is getting disturbed and is adverse to UF system operation.

The customer usually refers to the system supplier - however, we have limited understanding of paint chemistry. I will appreciate if some generic guidelines can be provided for testing of paint chemistry parameters which affect UF system performance.
ANIL Y. SHAH
Supplier - E Coat UF Systems - Mumbai, Maharashtra, INDIA
---
2007
A. The answer, my friend is swirling in the tank!

If the quality of coating is perfect, the chemistry of the E-coat tank is in perfect health. If the customer has severe coating problems, your UF membrane could be affected. Just walk around the shop floor and see the final coating quality. You will know whether it is safe to put in the new membrane or not.

UF membranes are certainly affected by ionic contamination. But in that case the coating is already being affected and there can also be generation of sludge in the tank.

Check if regular tests are being carried out on the tank.
Gurvin Singh
Coatec India

Mohali, Punjab, India
----
Ed. note: How did Bob Dylan miss that line :-)
---
March 20, 2008
Q. My question is regarding UF Flow Rate.

1. What are the factors which decide a particular UF Flow rate?
2. What happens to the substrate if the UF flow rate is reduced?
Prasad Bhobe
Paint Shop - Pune
---
A. Hi Prasad. I'm neither an e-coat nor a UF expert, but from experience in somewhat analogous cases, it certainly seems that the higher the flow rate the lower the loss of wasted non-deposited paint from the final rinse ... but the more expensive the recovery process. I would also assume that the non-rinsed non-deposited paint could cause various problems like rubbing off, staining, etc., if it's excessive.
Regards,
Ted Mooney, P.E.
finishing.com - Pine Beach, New Jersey
Striving to live Aloha
---
April 10, 2008
Q. We are car assemblers in Malaysia. Recently we switch to lead free E-coat paint for our Cathodic ED system. Since then we experience high fluctuation in the ED dip tank paint level. Some times abnormally low level or very high level, which force to stop production.

Seek your kind advice to solve this problem.

Thank you in advance.
JEYA ANAND
- Kuala Lumpur, Malaysia
---
---
Continuous ultra filtration in electrophoretic lacquer bath
February 16, 2010
Q. Is there any long term negative effect in using continuous ultra filtration in electrophoretic lacquer bath?

our tank has slight amount of chloride in its permeate, since due to urgent work, we did not have time to do full treatment of the lacquer, our engineer suggested using ultra filtration continuously throughout the coating process,

The quality has been much better than the original, but the engineer has also warned us against using ultra-filtration continuously in the lacquering process.

Any information on this subject would be highly appreciated.
Mohd Jamal
lacquer operator - Moradabad, UP, India
---
---
May 21, 2012
Q. Dear Sir,

We are having 85KL capacity CED bath having closed loop with 3 UF rinses - 2 spray and one dip rinse. The UF system is having capacity of 1200 LPM which consumes relatively high electricity (UF system feed pump and chiller load).

For next few months from now, we have very low volume to process for CED coating (10% capacity utilisation) - in the range of 2500 sq.m only. Considering the low volume and high fixed cost for running the UF system, we want to isolate the UF module.

My question to this forum is what are the implications, if we process low volume for CED coating without running the US system? Will it have any issue other that high consumption of CED paint (due to high carry-over)? What will be the effect on bath balancing and if any how to tackle it ?

I kindly request your prompt response, please.

Warm regards,
Daxesh Shah
- Baroda, Gujarat, India
---
---
June 2, 2017
-- this entry appended to this thread by editor in lieu of spawning a duplicative thread
Q. Good day. I am from Mexico. is it possible to use ultrafiltration for paint recovery from rinse bath located after the autophoretic paint?
Gerardo Ruiz
- Mexico city, Mexico
---
June 2017
A. Hi Gerardo. We appended your question to a thread on a related subject which indicates that the answer is clearly "Yes!" for electrocoated paint. We'll see if people have anything to say about autophoretic.
Regards,
Ted Mooney, P.E. RET
finishing.com - Pine Beach, New Jersey
Aloha -- an idea worth spreading
---
---
How to clean choked membrane?
July 20, 2018
Q. Hello.
I am doing dye gold lacquer on imitations jewellery. I'm using hollow fibre ultrafiltration to discard the permeate from the lacquer tank. The filter is not extracting the permeate efficiently. Earlier it would extract the permeate at 2 liter per minute but now it has been reduced to 500 ml per liter. So kindly suggest how to clean the choked membrane.
Thanks.
Sunil Dhanuka
- Kolkata. India
---
December 15, 2018
A. Hello sunil,
you have to wash ultra filter by help of permeate first, then make a solution of solvent (which you are using in the lacquer)
-- 4 liter and emulsion stabilizer - 1 liter and 15 liter DM water.

Run the ultra filter into this solution up to 1 hour and then cool down than run for next 1 hour.

Slowly your permeate will increase.

Note: always after running ultra filter you have to clean ultra filter by permeate once a week.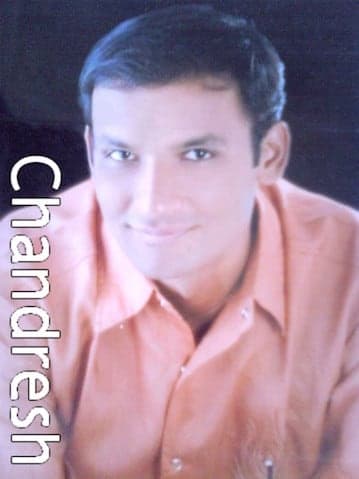 Chandresh Varsani
- RAJKOT, Gujarat, India
---
November 21, 2018
Q. I'm currently working in e-coat plant. I would like to know the factors that affect UF flow? How to maintain consistent UF flow rate? Thank you.
Jayakumar ponniasalan
- MALAYSIA selangor
---
December 3, 2018
A. It's been a while since I worked with E-coat, a coil coating line with e-coat primer. Apparently the only one in the world then or since. The reeds over time get plugged so you need to back flush them, just don't dead head them, an expensive mistake.
Ronald Zeeman
Coil Coating - Brampton, Ontario, Canada
---
December 15, 2018
affil. link
Electrocoating: a Guidebook for Finishers
by Electrocoat Association
from Abe Books
or
Amazon
A. Hello Jayakumar ponniasalan,
the pH of the solution and the solid content will effect on the permeate rate (ultra filter flow rate), so if flow rate decreases then you have to wash the ultra filter by help of emulsion stabilizer and solvent which you are using in CED.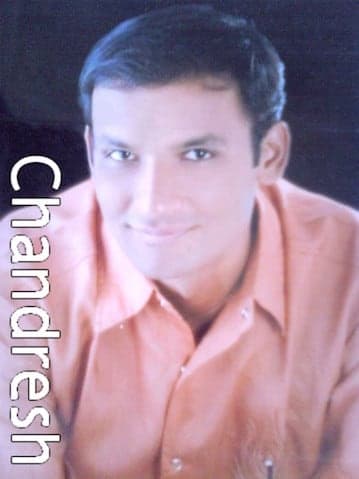 Chandresh Varsani
- RAJKOT, Gujarat, India
---
December 19, 2018
A. The solid content will affect the ultra filter flow rate, and you have to wash the ultra filter once a week at least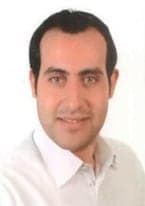 ahmed soliman
- 6th of October/ Giza/Egypt
---
---
August 7, 2019
Q. Hi I am jay; we have a plant supplier. I have a doubt: ratio of uf flux rate compared to tank capacity
jay mishra
CED - PUNE India
---
August 2019
A. Hi Jay. Hopefully a reader has a quick rule of thumb for you, but Machu spends a 7-page subchapter on sizing and deploying UF units for various situations. Good luck.
Regards,
Ted Mooney, P.E. RET
finishing.com - Pine Beach, New Jersey
Aloha -- an idea worth spreading
adv.