Where the world gathers for
plating, anodizing, & finishing Q&As since 1989
-----
Black Rhodium Plating
2000
Q. We are marketers of PGMs and have had an enquiry about black Rhodium plating.
Can anyone advise how to Black Rhodium Plate jewellery? What products/processes are required?
Thanks
Neill Swan
- UK
---
2000
A. There are proprietary products for Black Rhodium. Turn to the big suppliers. I know you can find it in UK.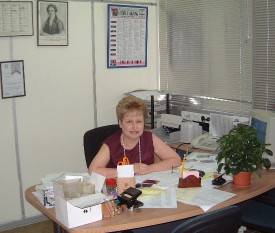 Sara Michaeli
Tel-Aviv-Yafo, Israel
---
2000
A. We are building this kind of equipment for plating Jewellery, but are You sure about "Black" Rhodium? Or it is Ruthenium ?
Regards,
Lino Zorzi
- Romano d'Ezz. (VI) Italy
---
A. Hi. Both black rhodium and ruthenium are available. You can see letter 22092, "Ruthenium Plating Process" for a quick into to that. Good luck.
Regards,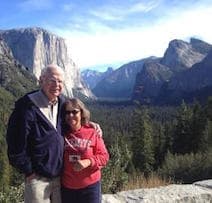 Ted Mooney
, P.E. RET
Striving to live Aloha
finishing.com - Pine Beach, New Jersey
---
2000
A. There are a couple of informative patents on the subject:
US 441 6742
US 448 6513
These give reasonable details at the level of patent information.
Nahum Finkelstein
- Haifa Israel
---
---
November 5, 2008
Q. I just spoke to a plating shop that no longer offers black rhodium plating (even though it's still on their website) because it did not hold up to wear -- they too are looking for an answer. However everyone at the N.Y. JA show who showed it swore it would hold up very well. What gives?
Eve Alfille
- Evanston, Illinois
---
November 20, 2008
A. Hi, Eve. I am not a jeweler but I have fielded hundreds of complaints on this site about (white) rhodium plated rings turning yellow, and I suspect the issue is about the same: Rhodium plating is millionths of an inch thick. If it is plated onto a substrate that is the same color, and/or if the plating is on recessed low-wear areas, and it's a low-wear item like a pin or brooch, I suspect it's fine. If it's plated onto a high-wear area of a different color metal, like on a ring that wasn't black, it can't possibly look good for long.
Gentle Readers: a periodic reminder that this site is for technical discussion & camaraderie, not commercial responses. To deter spam, avoid public bickering, discourage salespeople from posting phony "testimonials", and avoid spending our supporting advertisers money steering customers to their competitors, testimonials to particular brands or shops won't be posted.
Regards,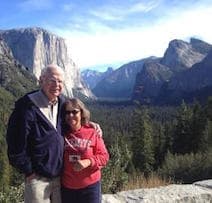 Ted Mooney
, P.E. RET
Striving to live Aloha
finishing.com - Pine Beach, New Jersey
---
---
April 29, 2015
Q. I've been researching "black" jewelry, and came across rhodium plated. Now for the record, I know nothing about making jewelry and chemistry wasn't my best or favorite subject. That being said, could you explain why, if rhodium is "ultra white", it's black in color when it's used to plate jewelery? Also, will the "black" rhodium plated jewelry need yearly "replating"? And is it toxic?
N. Saunders
- Charlotte, North Carolina, USA
---
April 2015
A. Hi N.
Rhodium, like most other metals, is naturally silvery in color ... but additives can make the process deposit a darkish, blackish look if preferred. To my knowledge these additives are proprietary, and I don't know exactly what they are ... so I certainly can't swear they are not toxic, but I don't think they are.
Here is a youtube video showing the basics of a typical black rhodium plating process:

We appended your inquiry to a earlier thread which discusses durability, and explains why the question of frequency of required re-plating depends on a lot of factors. I suspect that if you plate a smooth white or yellow ring that you wear daily it will look good for a lot less than a year :-(
Regards,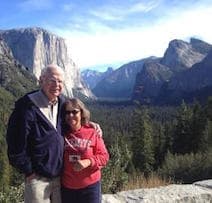 Ted Mooney
, P.E. RET
Striving to live Aloha
finishing.com - Pine Beach, New Jersey
---
---
Rhodium plating with Vintage Finishing
July 25, 2018
Q. Hi, a technical question for jewelry finishing, is it possible for a rhodium plating with a vintage finishing?

Because in my experience, the rhodium plating is mirror-like bright and the vintage is black/oxide. But a senior designer told me to do this. Is that possible to combine?

Thank you!
Cheng Wang
- China
adv.: Discover the choice made by manufacturers
nationwide for high quality jewelry plating & finishing