Where the world gathers for
plating, anodizing, & finishing Q&As since 1989
-----
Analysis of HF in Mixed Acid Baths
An ongoing discussion beginning back in 2000 ...
2000
Q. I am looking for a simple method for analysing the HF content in mixed acid baths. I use nitric/hydrofluoric and Sulphuric/hydrofluoric solutions in my job shop and would like to be able to check the ratios in my control lab. I would prefer a titration that does not involve boiling, weighing, centrifuging, etc.
Dana Woodward
- East Doncaster, Victoria, Australia
---
2000
A. Years ago I developed a lab method using a fluoride selective ion electrode and a very good pH meter. Orion was kind enough to provide me with literature that I extracted ideas from. It worked exceedingly well.
James Watts
- Navarre, Florida
---
2000
A. I am partial to the Thorium Nitrate analysis as described in the Metal Finishing Guidebook. It works well and is reproducible. When I first started in this business as a lab tech, we had a Bright Dip and an HF/Nitric "white frost" pickle both of which were out of control and were dumped weekly as a result. The Thorium Nitrate analysis (once worked out with the stoichiometry balanced) and the appropriate additions ratio used, eliminated the dumping and gave consistent analytical results. However it does involve heating and using a reference standard titration each time.
Ward Barcafer, CEF
aerospace - Wichita, Kansas
---
2000
A. I've dealt with two methods:
1) As Mr. Watts mentioned, you can use an ISE. The method I'm familiar with uses lanthanum nitrate as a reagent, and the F concentration is calculated using a log chart. It's fairly accurate as long as the F exists as HF and free fluoride and is not bound up by something else.
2) The second method, available as a Hach kit, uses zirconium as a reagent. Check the Hach water handbook for details.
Christian M. Restifo
- Pittsburgh, Pennsylvania
---
2000
My method did not involve titration. It used three standard acid concentrations. This gave a millivolt reading for each concentration. This was plotted on graph paper as Mv vs conc.
The tank solution Mv was obtained and the HF concentration read from the chart.
A bulk standard was made up every three months and dilutions were made (rapidly) every week.
Accuracy is fantastic IF you have a good pH meter.
I like Hach stuff. If they sell it, it is normally as easy as it gets and will meet the stated accuracy (with the exceptions listed in the interferences section).
James Watts
- Navarre, Florida
---
2000
A. We are in the process of moving our fluoride analysis from the thorium nitrate titration to a fluoride ISE method. The ISE method that we have found to be the most accurate involves using the method of standard additions to calculate the fluoride concentration.
We use an autotitrator for the analysis so that all of the fluoride additions and calculations are handled automatically.
We have found that the ISE method is more reproducible and yields more accurate results when analyzing check samples.
We have also been asked to go to the ISE method because of the slight radioactivity of thorium. Since we have other radioactive sources in the plant and must have a radiation safety plan, we are required to list the thorium nitrate on our state radiation permit.
Jason Jackson, Ph.D.
aerospace - Dallas, Texas
---
2000
I am glad to see that somebody mentioned the fact the Thorium Nitrate is radioactive. For that reason we stopped using it about 29 years ago.
The ISE gives a good result, the problem is that when used in Aluminum containing solution, the Aluminum complexes the fluoride and the result is not accurate.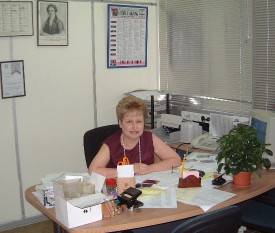 Sara Michaeli
Tel-Aviv-Yafo, Israel
---
2000
Not so in this case Sara, the reading with ISE only reads the "free" Fluoride. It does not pick up the Al complexed fluoride. That is one of the things that makes the ISE so great.
If you have an auto titrator, the standard additions is a very good way to go. For us poor people, the three standards is quick and accurate.
James Watts
- Navarre, Florida
---
2000

I would like to thank everyone for their responses to my problem. It looks as if the ISE method from James Watts is most suited to my needs. I e-mailed Orion several week ago but to date have had no response. I'll try once more and also try Corning to see what they say.
I assume that the need for a good pH meter is because the Mv readings are close together and that a stable meter is desirable to avoid constant re-calibrations during a test.
On another subject can anyone suggest good book on the testing of electroplating solutions. I have found that Analysis of Electroplating and Related Solutions [affil. link to book on Amazon, ... on AbeBooks] is excellent but "The Chemical Analysis of Electroplating Solutions" [affil. link to book on Amazon] by Irvine is disappointing.
Thanks again,
Dana Woodward
- East Doncaster, Victoria, Australia
---
2000
A. You may also want to contact the Sanda Corporation in Philadelphia. Their titrator, like others, can do potentiometric and pH titrations, but its great advantage is that it can also do thermometric titrations, which are fast and very convenient when they work. I recall that they developed some methods for titration of medium strength acids such as HF in a strong acid medium. I have used their titrator for other analyses, been quite pleased with it.
Emanuel I. Cooper
IBM - Yorktown Heights, New York
---
July 13, 2009
A. I developed a method of anion analysis years ago in ITRI, Taiwan. Ion chromatography is a method of choice. Fluoride is the first peak eluted, followed by chloride and other divalents were the last.It is reliable and convenient, you only need to dilute the sample and inject it.
da wang
diode manufacturing - hsinchu, Taiwan
---
December 19, 2014
A. A great method for Fluoride determination in HF/HNO3 mix is to first make a Fluoride buffer (28 g/L sodium acetate, 3.48 g/L Acetic acid, should be at pH 5.4). Mix your sample and standards (consistent matrix is important) with the buffer in a 1:49 ratio and read the standards and sample back to back. Plot the standards in Mv readings against the PPM to create a standard curve (be sure to use logarithmic, my ISE moves around 60 mV per order of magnitude). Use the logarithmic equation to determine where on the curve your Mv reading is. This has continued to work great several times and in blind testing a maximum error of 5% was achieved.
Mason Dixon
Chemistry - Memphis, Tennessee, USA
---
---
November 19, 2020
Q. Hi,
What is the best titration method for 2 acids?
I still cannot find best method to check Nitric Acid and Hydrofluoric acid in 1 mixture.

Appreciate your advice.
Amer Anaqi
- Penang Malaysia
---
November 2020
A. Hi cousin Amer. You tried to start a new thread although we already have at least 6 long & detailed threads on analysis of HNO3/HF mixtures, so I'm not sure whether you read everything available here on the subject or your comment was more general and you've looked at nothing here yet; and I'm sure you also realize that there is no such thing as 'best' except in response to a long list of requirements & circumstances -- so please try to flesh out your inquiry or review what has been posted.

If you don't find an acceptable answer on this thread, there is also --
• 5912, "Analysis of nitric-hydrofluoric aluminum etching mixture"
• 15345, "Analyzing HF in Titanium pickle"
• 16977, "Analysis of Nitric Acid in the presence of Hydrofluoric Acid"
• 22907, "Anomaly in Nitric/HF analysis"
• 40027, "Fluoride determination in HF/Nitric titanium etches"
... and more. Good luck!
Regards,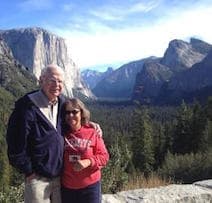 Ted Mooney
, P.E. RET
Striving to live Aloha
finishing.com - Pine Beach, New Jersey