Where the world gathers for
plating, anodizing, & finishing Q&As since 1989
-----
Clear chromate meeting mil specs?
2000
My boss has told me that we will no longer accept or do Clear Chromate work that must meet a spec i.e., MIL-C-5541.
He tells me that when you do Yellow Chromate it is hard enough to meet the spec, BUT when you do Clear chromate, it is virtually impossible.
Our clear chromate is done by giving the parts a short dip in the Yellow chromate solution, & then bleaching out the color in hot water.
He tells me this results in a very light coating which can not meet the salt spray requirements.
We use Iridite 14-2 as our chromate product.
What does everybody else think?
David A. Kraft
- Long Island City, New York
---
First of two simultaneous responses-- 2000

I think that you will have better luck giving it a longer chromate time, not a full dark yellow and certainly not a tinge of red that 14-2 can get, and then hot water bleach it until it is a very pale yellow or tan. We used 140-150 DI water and did not have any problem meeting spec after we had experimented with it. We always used the newest lot of test panels for this test, so as to not unfavorably bias the test.
James Watts
- Navarre, Florida
---
Second of two simultaneous responses-- 2000

Hi David,
I have to agree with him, and I think Mr. Watts would back me up on this one, as he stated [elsewhere] that "clear chromate" that is done off a yellow chromate tank with a bleach practice is essentially non-conforming and not the proper way to do it. I also agree that it can be difficult to even achieve a pass MIL spec with yellow on certain materials. I believe your bosses statements don't just apply to 14-2, but all chromate products for aluminum, but maybe that's just my opinion and someone out there was a whiz-bang product (doubtful on that one though).
Matthew Stiltner
plating company - Toledo, Ohio
---
2000
Gentlemen,
Thanks for the quick responses. A few thoughts on your reply's:
James,
My finished product must be totally clear, not pale yellow or tan. Would you certify to this.
Matthew,
You mention clear chromate done with the bleaching technique like I do, but it sounds like you are saying there is another way to do it that will produce a finish conforming to the spec.
David A. Kraft
- Long Island City, New York
---
2000
David,
Have you tried using Alodine 1500 (it's Clear) mixed with DI water and operated at room temperature. We have had good results with 6000 series aluminums, but mixed results with 2000 series. As far as clear or a pale shade of yellow, my experience has been when my customer specifies "clear" they want clear, without any yellow tint.
Lamar Jackson
anodizing shop - Fort Walton Beach, Florida
---
2000
Hi David,
Well Lamar answered your question for me (thanks Lamar). There are chromates out there strictly for clear finishes, also, since we're on the topic of MIL spec criteria and etc.,
I noticed that many products that are listed as QPL registered carry a hefty price tag, but in your case it might be worth looking into these (I have seen prices in excess of 10X's the cost over a non-QPL product). Its a possibility that maybe one of these products might even perform better than your 14-2 product. Basically if I was you I'd test the waters of other suppliers, 99.5% of them would be happy to send you a small amount of their product to do lab based testing with, especially if they have the chance of selling you on their product. Its a win-win situation for you, you can evaluate all the products without a cost basis to you (except of course the disposal costs associated with them), and truly see if Product X performs better than Product Y does in your case. I did it, and came to the conclusion that the product I am using now is the perfect product for my applications, but I did check out about 4-5 different ones just to be sure (powder and liquid both).
Matthew Stiltner
plating company - Toledo, Ohio
---
2000
David,
I doubt that a bleached finish to a completely clear will pass salt spray. Using a designated clear is the only way to go for that, which is another set of tanks. It may be that your boss is right, it is not worth it. As Lamar says, its results on 2024 and 2014 is "iffy". I would take that to marginal. I would not bet on it working on castings either. It will very probably have to be dumped more frequently than a true yellow to have a high pass rate on salt spray testing.
James Watts
- Navarre, Florida
---
2000
Don't know much about Iridite, but as a representative of the other main player in chromates for aluminum, i.e. the manufacturer of Alodines, I'd like to get my nickel's worth in here. None of the responses to the original question has picked up on one factor missing in the original question. Mr. Kraft discusses meeting the requirements of MIL-C-5541, but that spec actually has two sets of requirements. The real answer to the question comes only if one knows which requirements he is trying to meet. See the responses in Question 4558. Class IA is primarily used for cases where maximum corrosion resistance is required and is usually gold., and Class 3 is used when maximum surface conductivity is required and is usually clear. When maximum corrosion resistance is required it is necessary, especially with alloys containing copper, to have enough chromate present to act as a deterrent to corrosion. Since chromates are yellow/orange, the coating takes on that color. If you bleach out the color, you are taking away most of the chromates, leaving a porous chemically-produced aluminum oxide behind, making corrosion resistance questionable. It is also questionable as to whether that coating meets the Class 3 requirements.
I have been on the other side of the fence, that is worked for an aluminum finisher, and we did the bleaching step for years. Now that I understand the chemistry better of the two types of Alodine, I wish I had done what I recommend to Mr. Kraft: for gold coatings use a gold Alodine (1200S= 14-2), for clear coatings use an Alodine designed for clear coatings (1500).
I believe Mr. Kraft knows this, as I believe he works for a company that does quality work, but I'd also like to address the issue of using the cheapest products available, as in these days of meeting ISO as well as mil spec requirements, it is surprising to see someone recommend the cheapest products. I've been involved in the aluminum finishing industry over thirty years, about half as an aluminum finisher/anodizer, and half as a chemist for an aluminum finishing vendor. I'm glad that the lion's share of my experience has been with companies who have built reputations on doing quality work, or selling quality products. Once the anodizer/finisher I worked for built a reputation, we got a great deal of new business because people knew that the job would be done right the first time, even though we usually weren't the lowest bidder. Our owner also knew that chemical costs are a small percentage of our overhead and in buying chemicals those cheapest on a per-pound basis weren't always the cheapest in the long run. Henkel is one of the most successful metal finishing suppliers, not because we provide the cheapest products (and we usually don't), but because we provide quality products, plus the other factor we offer- service. We regard Macdermid, the makers of Iridite, with respect as a competitor, and they probably could answer these questions if Mr. Kraft had contacted them, as our technical service people here could have. But when you buy non-qualified products you're on your own, and you are eliminating yourself from potential business that require certification. The Big 3 U.S. automakers found out in the 70's that cheaper is not always better. I hope I never fly in a 10 to 20 year-old airplane that has been finished with non-qualified products.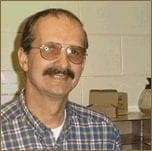 Phil Johnson
- Madison Heights, Michigan



---
2000
Your help on these pages is always invaluable, Phil, and I'd agree with most of what you've written this time as well. But a couple of notes--
Nobody recommended cost-cutting as a strategy--they only noted that testing might show an inexpensive product to perform as well or better in a specific circumstance. I took a quick look at the list of mil-qualified products, and there were well over a dozen qualified brands, so lower cost plus equal performance plus retention of qualification is not an impossibility.
Some shops are shifting to regional brands based on service rather than price! Consolidation in our industry caused small armies of highly skilled tech service people to be discharged by the large suppliers and to find new homes in smaller regional companies -- improving the service level at the same time that the big companies dramatically cut back.
Referring to metal finishing in general, no way could I possibly concede better service from large old-line companies as a "given" anymore (although we'll certainly concede that Henkel has put the most helpful and knowledgable aluminum expert on line here!)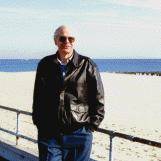 Ted Mooney
, P.E.
Striving to live Aloha
finishing.com - Pine Beach, New Jersey