topic 45897
Chrome-like Powder Coating
(1998)
Q. Hello all. I am looking for a powdercoat that gives a chrome look finish. I have seen it on the new Z3 BMW wheels -- looks just like real chrome plating! Any help would be appreciated.
Hamish Hawthorn
- Sydney, Australia
---
(1998)
A. I saw fairly good metallic powder coats introduced at Powder Coating 98 and expect to see even better ones as time goes be. But even extrapolating optimistically from what I've seen, I'd be shocked if any metallic powder coat can actually fool people into believing that it's chrome plating (although vacuum metallizing the surface with aluminum and then applying a clear powder coating just might).
But why would we put a cheap and questionable imitation of chrome plating on a BMW and the real stuff it on a Hyundai and old beaters? What concept am I missing here?
Ted Mooney, P.E. RET
finishing.com
Pine Beach, New Jersey
---
---
DIY chrome plating plus powder coating
(2006)
Q. I am in the process of preparing my Harley for a complete rebuild and customizing. I have a few thoughts of what I want to do and I am a big DO-IT-YOURSELF guy I would like to build, paint, chrome, and powder coat all custom parts. So with that being said I would like to get as much info on chroming and powder coating as I can.
1. brush chroming vs. tank
2. can I chrome a part and then powder coat areas of that part if so how.
3. are there any low cost kits
the parts would not be huge, biggest part would be the engine.
I would appreciate any and all feedback
Thank you very much,
Richard Lopez
Consumer - Boston, Massachusetts, U.S.A.
---
(2006)
A. Hello, Richard. The issue of D-I-Y chroming has been beaten to death a dozen times on this site, and patience with the search engine will lead you to it, but you might want to start with our "Introduction to Chrome Plating". While there are no laws prohibiting you from machining, welding, and powder coating to my knowledge, there are laws prohibiting you from chrome plating except under very restricted circumstances because chrome plating requires hexavalent chromium (the stuff of "Erin Brockovich" [link is to movie info at Amazon]), which is toxic and carcinogenic and requires medical monitoring of the chrome level in your bloodstream, and it is among the most notorious destroyers of our water supply so many areas have statutes prohibiting it, and others have de facto bans
1. To my knowledge brush plating of chrome is not possible.
2. Nothing sticks very well to chrome, so don't do it that way. Put the chrome where you want the chrome and the powder where you want the powder, or put a resistant powder where you want it first and then chrome plate and the powder coating will act as a mask so you won't get chrome plating on the powder.
3. Our supporting advertiser, Gold Touch, offers plating kits. There are other suppliers as well.
I suggest that you join the American Electroplaters and Surface Finishers Society (www.nasf.org) if you want to get involved in plating. Good luck.
Ted Mooney, P.E. RET
finishing.com
Pine Beach, New Jersey
---
---
To minimize searching and offer multiple viewpoints, we've combined multiple threads into the dialog you're viewing. Please forgive any resultant repetition or failures of chronological order.
---
---
Best powder coating for true chrome look?
(2006)
Q. We are looking for a powder to use that will give a good chrome look without having to apply a clear top coat which will dull the finish. It seems to draw from the chrome when the clear is applied. I have heard that a powder by h.b. fuller called silver reflectra #alr1w0028. I don't know if it is a one coat or two coat app.
Ronald Mcbee
- Mccoole, Maryland, USA
---
(2006)
A. It should be typical to think of powder coating as a single step process. The powders have the gloss built into them, and most standard colors you can get anywhere up to a 95+ on a 65 degree glossmeter, particularly paints that are expected to be glossy like highly cosmetic and metal imitating colors. Rohm&Haas (formerly Morton)probably has the longest history of formulating chrome powder, you might want to check their website.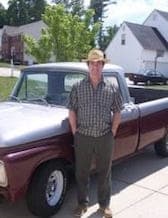 Sheldon Taylor
supply chain electronics
Wake Forest, North Carolina
---
---
(2007)
Q. I have seen several companies powder coat items with a "chrome" finish ... how do they achieve this?

What is done differently to have a chrome finish?

Thanks!
Stacy B
[last name deleted for privacy by Editor]
Sales - Columbus, Ohio, USA
---
(2007)
A. Hi Stacy,
The painters just apply the chrome powder like any other powder, they can't manipulate the paint. It is the manufacturer of the paint that makes it a chrome and they are secretive about their formulations.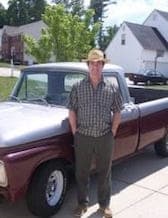 Sheldon Taylor
supply chain electronics
Wake Forest, North Carolina
---
(2007)
A. Dear Stacy,

The term "chrome finish" when applied to powder coating depends upon who you talk to. The powder supplier who will offer a bright aluminium based powder or the powder coating applicator who offers deposited metal chrome followed by a protective clear coat of powder.
Chrome powder: Who offers the best chrome powder is still a talking point between various powder applicators around the world. However, we all know that even with the best intentions one has to use one's imagination to agree that it is a good match for a chrome finish. Chrome metal deposition uses two different methods to deposit a chrome effect onto the substrate, i.e., plating and vacuum metallization. A good place to start to understand the process of vacuum metallization would be a visit to www.muellercorp.com. A recent patent explained that vacuum deposition of a chrome finish is comprised of four stages: a cleaning or preparation stage, application of an Epoxy powder base coat to ensure adhesion of the metal coatings. A two part metal coating applied via a PVD process, consisting of a Ni/Cr base and a Cr layer. To complete the process an exterior grade powder i.e. acrylic or polyester is applied as a protection against wear and tear.
For an excellent explanation of the plating process visit www.calchrome.com/process.php.
Finally, a dialogue (letter 29622 "Nickel/Chrome Plating Alternatives") between the editor Mr. Ted Mooney and Angeliki Skafida of Athens, Greece on this very subject would also be a very good source of information.
Terry Hickling
Birmingham, United Kingdom
---
(2007)
A. Hi Stacy
I m working with that process. Actually we have some Aluminium parts to powder coat so in that process we do chromatising after degreasing and then followed by semi-gloss auto silver powder coating. Now parts are sent to oven for 12 - 15 minutes at 200 °C.
Kuldeep Singh
Wet process employee - Pantnagar, Uttrakhand, India
---
December 18, 2008
Q. It is very interesting. Does anybody know who is making chrome-look powder? Thank you all.
Michael Wu
- Toronto, Ontario, Canada


This public forum has 60,000 threads. If you have a question in mind which seems off topic to this thread, you might prefer to Search the Site