Live! From Pine Beach NJ: The world's most popular metal finishing website, and the internet's friendliest corner
topic 45635
Nickel plating on Beryllium Copper
2007
Q. I need to plate nickel on Beryllium Copper. I have a Wood's Nickel Bath and also a Nickel Sulfamate Bath. Question 1 - Does the Beryllium Copper need to be plated with Wood's Nickel before the Nickel Sulfamate? Question 2 - Does the Beryllium Copper need any special cleaning before nickel plating?

Thanks.
Dickie Martin
Engineering - Laurens, South Carolina
---
2007
A. The only thing special about beryllium copper is that it must be first plated in an acid solution. The only reason for "striking" is to leave copper in the sewer strike solution so that the main plating solution "sees" nickel instead of copper hence preserving the purity of your main plating solution. Just be sure you plate in an acid solution first.

Robert H Probert
Robert H Probert Technical Services
Garner, North Carolina
---
2007
A. A process I have used in the past is as follows:
1) Degrease the part(s)
2) Anodic alkaline clean
3) Sulphuric acid dip
4) Sulfamate Ni plate
This process ensures a copper rich surface prior to Ni plate, and the removal of Be compounds that form on and just below the surface of the substrate. It is always a good idea to double check with your Ni supplier regarding cleaning and activation cycles. I have seen and plated BeCu successfully without a Wood's Ni strike. Good Luck!
Mark Baker
Process Engineer - Syracuse, New York
---
April 8, 2011
A. Hi Martin,

If the component is not having complex geometry and plain surface then Wood's nickel strike can be attempted.

Because the covering power of Wood's nickel is poor, when the job is of complex geometry I prefer the sulfamate strike as otherwise the bath attacks the copper exposed and copper metal builds up in the bath. Sulphamate bath also keep it at 50 °C and max of 30 gm/lit of boric acid only to get fairly good coverage.

Vasudevan Narayanan
- Chennai, Tamil Nadu, India
---
---
April 1, 2015
Q. Hi,

We have started beryllium copper parts for gold plating, process details below:

solvent degreasing
electrocleaner (cathodic)
sulphuric acid dip (20%)
acid copper plating -- 4-5 microns
nickel sulfamate plating -- 3-5 microns
activation bath -- citric acid
gold plating
dry
oven -200 °C 1 hour.

Here, after two successful load/production, now I am facing blister issue in Nickel plating. It's barrel plating, small sheet metal parts.

I changed new nickel bath also, but still problem not solved,

nickel bath
Ni -- 58 g/l
pH 3.8-4
boric acid -- 41 g/l
chloride -- 9

Please suggest on this process any help to solve this issue.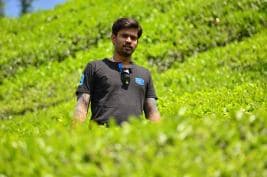 m. karthikeyan
- bangalore, karnataka, india
---
April 8, 2015
One factor to examine is the rinsing. Barrel plating can allow small drops of solution to be trapped in certain regions and unless very good rinsing and drag-out is performed there can be defects such as you described. Too many parts in a barrel can also be a factor. I would be sure to use a triple cascade DI H20 rinsing system and probably spray rinse as well whenever possible. Suppose two parts are nestled closely in the barrel and don't move about much. Suppose they have a couple of surfaces either in contact with each other or very, very close. In this circumstance, liquids may remain on the given surfaces and then when the barrel is brought to the next tank the excess solution is not immediately diluted into the tank but stays on the surface long enough to cause a defect/blister.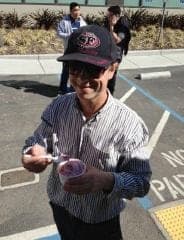 Blake Kneedler
Feather Hollow Eng.
Stockton, California
---
April 9, 2015

A. Hi.
I would first confirm for sure where the peeling comes from. Nickel is peeling from acid copper layer or acid copper + nickel is peeling from the beryllium copper substrate.
I've had my fair share of peeling problems when plating on beryllium copper especially the heat treated ones and chances are you are getting peeling of acid copper + nickel from the substrate.
Run through the search engine on this excellent site to get some ideas on how to pretreat beryllium copper before plating. Good Luck.

SK Cheah




- Penang Malaysia





---

April 9, 2015

A. Good day Karthi.

Blake offers some good advice on rinsing, but you have not told us your process after acid copper.
The brighteners are very strong in organics and can cause adhesion issues.
They must be effectively removed with either an acid dip,I'd say 10% hydrochloric or 10% sulphuric with 50 g/l ammonium persulphate. The persulphate will give a micro etch on the copper plated parts, removing any trace of the organics.
Again, rinsing is the key.
Please see letter #51199.
Hope this helps.

Regards,

Eric Bogner




Lab Tech. - Whitby, On, Canada





---

April 9, 2015

Q. Thanks for the input.

But after each process tank two cascade rinse we are using -DM water only, and we are using ceramic media for avoiding parts overlapping.
After I saw previous thread/answer, I increased sulphuric acid conc. 20% and also started anodic cleaning, but still problem is not solved.

One more observation: nickel sulphamate bath current - voltage is high --

Example:
loading area -75dm2
current density -0.4 amps/dm2
current 30amps, but voltage taking 13 -15 volts.

Any particular reason for high volts?

All other process, like acid copper,
same current applied but voltage only 6-7.

All bath capacities 50 liters only.

Please suggest.




m. karthikeyan

[returning]




- bangalore ,karnataka




---
April 9, 2015
A. It is important to know if the blistering is between the base and the nickel - a cleaning problem, or between the nickel and the gold - a nickel passivation problem

Solvent cleaning is good
Soak cleaning should be sufficient - electrolytic cleaning does not work well in barrel plating
Rinse
Sulphuric activate
Rinse
Nickel plate A standard watts nickel bath is all you need
Dragout
Rinse and immediately
Gold plate. Any delay will allow the nickel to passivate and cause poor adhesion
Dragout
Hot Deionised rinse
Warm air dry 200C is far too hot but will certainly show up any adhesion problems as you have seen.

Beryllium copper can have a Be rich phase at the surface that makes it extremely difficult to plate onto. You may need a light microetch like ammonium persulphate if this happens.

Actually, plating Be/Cu is easy. It is heat treating Be/Cu springs that causes sleepless nights!!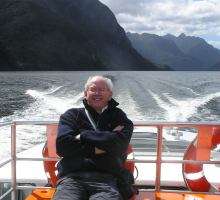 Geoff Smith
Hampshire, England
---
April 10, 2015
Q. Thanks all for the input,

Ya, I checked blister after gold stripping; it's in nickel layer only. For confirmation I stripped nickel layer also; no blister in copper layer.

After plating not observed any blisters; only after oven curing 1 hour at 200 °C we found blisters. It's the sheet metal (small size -square) parts, most of issue found on the sharp edge area only.

And the raw material was imported from France; after stamping they did heat treatment -- I have report for that.

And after acid copper introduced 10% sulphuric acid activation also, after plating all rinses and next process are quick move only, not given time to passivate the parts.

Dear Mr. Smith,

As per customer specification:
Copper 4-5 microns have to plate and nickel sulphamate 3-5 microns and gold 0.3-0.7 microns.
After plating oven 1 hour at 200 °C.

And I cross checked after copper plating; I kept some samples at oven 200 °C, no blister found. But same lot after nickel found blisters; I have a doubt with current parameters, for nickel going to apply 0.2 amps/dm2 -- will update after trial.

Again before copper plating going to introduce phosphoric acid etching, after that 20% sulphuric acid dip, acid copper and nickel.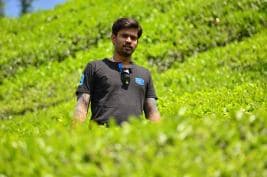 m. karthikeyan
[returning]
- bangalore ,karnataka


If you have a question in mind which seems off topic, please Search the Site