Not a lecture hall but a roundtable with a seat for you!
60,000 topics spanning 36 years. Education, Aloha, & Fun
topic 45606
Which coating for magnesium parts to protect against corrosion?
Please see also --
• Topic 7152 "Plating on Magnesium? Q&A's, Problems & Solutions"

• Topic 9196 "Can you use Alodine/Iridite/Chromates on magnesium?"

• Search the site for threads on Dow 17, Dow 20, HAE, Keronite, & E-Coating
Current question:
December 17, 2020
Q. I'm investigating a magnesium housing with an integrated cooling loop. Liquid water and glycol.
What coating methods would you recommend for long term corrosion protection.
-Micro Arc Oxidation
-E Coat
-Plasma Treat + Plastic paint or injection over mold?
-Other?
Let's hear it
Lucas Ju
- California San
---
December 2020
A. Hi Lucas. We'd need pictures or drawings with dimensions, and your additional requirements, to fully understand, but electroplating has little chance of covering internal passages, anodizing or e-coating a better chance but not a sure thing. Non-electrolytic processes like chromating or electroless nickel plating sound more promising to me.
Electroless nickel has greater corrosion resistance, but is probably trickier as well as far more expensive.
Luck & Regards,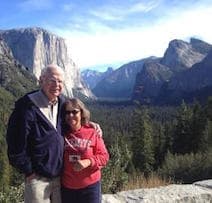 Ted Mooney, P.E. RET
finishing.com - Pine Beach, New Jersey
Aloha -- an idea worth spreading
---
---
---
Previous closely related Q&A's starting in:
1998
Q. I am learning about how unstable magnesium is just in the air of a shop environment. We currently use a special oil between processes prior to dichromate to provide protection from reactions with moisture. Can anyone tell me if VCI bags will provide the right protection in lieu of the messier oils?
Eric Schneider
---
1998
A. I wouldn't be confident of that, Eric; that's a very tough application. Is it not possible to chromate the magnesium right away?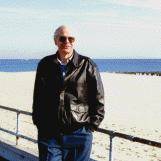 Ted Mooney, P.E.
finishing.com - Pine Beach, New Jersey
Striving to live Aloha
---
1998
A. Eric,
My company does finishing of aluminum & magnesium, including dichromate, and mag anodize among others.
You are right about mag corroding very easy - sometimes parts will corrode in shipment from the mfg to us.
We always advise our customers when sending in Mag parts for processing that they should be packed with a light machine oil on the parts & desiccant packages should be used in the packaging to absorb moisture.
David A. Kraft
- Long Island City, New York
---
---
1998
Q. What magnesium alloys are most used in automobiles?
What are some of the problems that occur with corrosion of magnesium alloys used in automobiles?
What are some of the solutions to these problems?
Davin Moorman
University of Arkansas, Engineering Research Center - Fayetteville, AR
---
1998
A. Good corrosion and protective qualities are the responsibility of the casting maker. Packaging, preservation, and proper process control during melting all contribute to end quality.
Too often in the past, foundries have been their own worst enemy with regards to the prevention of corrosion.
New alloys of high purity corrode slower, since trace elements causing galvanic corrosion are reduced in these alloys. AZ91E is a good choice for prototyping auto parts that will have good corrosion resistance.
Mark A. Vecchiarelli
- Enfield, Connecticut
---
---
1998
Q. I'm having problems coming up with a process for plating over magnesium. I`m currently using a zincate (non current) for bonding. From there I am trying a alkaline copper strike then sulfamate nickel. The problem I am having is the copper is having bad adhesion on the zincate. Any help would be helpful.
mike crabtree
- Raleigh, North Carolina
---
A. Hi Mike.
There are now electroless nickel plating processes available from the major suppliers that are tailored specifically for magnesium -- they might be worth considering. Good luck.
Regards,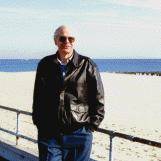 Ted Mooney, P.E.
finishing.com - Pine Beach, New Jersey
Striving to live Aloha
---
---
FDA-compliant Coating for Die Cast Magnesium (AZ91D)
2002
Q. I am a mechanical design engineer working in the die casting industry.
Until now I have had no luck sourcing a suitable finish for AZ91D magnesium die castings used in a critical medical application. Hope the forum can help me.
The application is for the internal parts of a portable air pump, and as such they need to be both light in weight as well as coated in a 100% "inert" finish.
We feel that the standard HAE and Dow processes are unlikely to comply with FDA regulations because of either high chromate, heavy metal content or low corrosion resistance.
Mark Maling
- Sydney, Australia
---
2002
A. The HAE process does not use heavy metals or chrome, is resistant to many chemicals, and has good abrasion resistance, according to Metals Handbook Supplement, 1954. But see this website's Chemicals or Shops directories for newer finishes for magnesium as alternatives.


Tom Pullizzi
Falls Township, Pennsylvania
---
---
2007
Q. I am a Mechanical Engineer working for a company designing digital projectors and some of the components are made out of magnesium alloy AZ91D. Because these components need to be RoHS compliant we are asking for Non-Chromate Plating, however parts that were made 2 years ago seem to start corroding. I believe the thickness we are getting now is between 1 and 2 microns.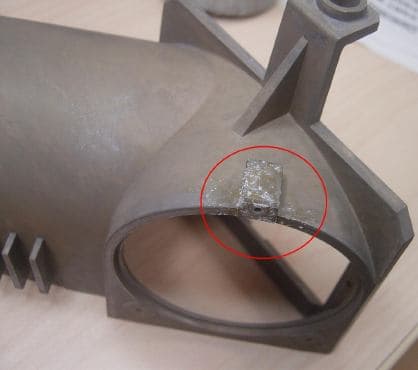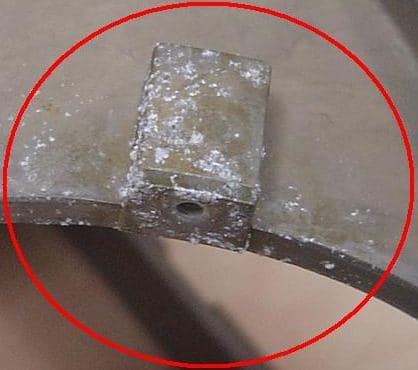 Is there any other RoHS compliant coating recommended?
What is the typical thickness of any coating?

Any help in this matter would be greatly appreciated.

Thanks,
Corina
Corina Bulacu
Design and Manufacturing Company - Kitchener, Ontario, Canada
---
2007
A. If you don't mind anodic processes consider HAE anodising, Tiodize or Keronite, finished with a clear varnish. Hard coatings, wear resistant and with a varnish quite corrosion resistant.
Brian Terry
Aerospace - Yeovil, Somerset, UK
---
2007
adv.
Magoxid-Coat(r) is a very good hard anodic coating for magnesium. Dramatic improvements in both corrosion and wear resistance are achieved with this coating.
Chris Jurey
, Past-President IHAA
Luke Engineering & Mfg. Co. Inc.

Wadsworth, Ohio

---
September 25, 2015
A. Sanchem Safeguard 3400 CC
Mike Clem
ME Consultant - Los Gatos, California
----
Ed. note: We thank Mike for his input, but going forward we can no longer suggest brands & sourcing, except for clearly labeled ads, for many reasons (why?), notably that these days spambots scan every blog on the internet looking for key words, and then humans are paid to write promotional 'comment spam', and the volume has become overwhelming.