topic 45598
Yellow chromate rubs off and is no longer shiny
A discussion started in 2007 & continuing through 2017
(2007)
Q. I purchased a small plating shop that does Zinc and Anodizing. We have suddenly run into a dull finish on our zinc parts and the color is wiping off.(rectifier?) They used to be shiny with a rainbow luster. We recently sent a sample to MacDermid for analysis to see if we are properly mixed. We run cyanide, have added brighteners and still not getting results. We are a work in progress so please be kind ;)

Thanks, Mike
Mike Wigley
company owner - Rancho Cordova, California USA
---
(2007)

A. First of all, DON'T add any more brightener to the plating tank. It doesn't sound like it's the problem.

I would check two things first of all: 1) the pH in the chromate dip. 2) The condition of the rinse water in the rinse that follows it.

If these things are not the trouble, have the plating tank analyzed for zinc metal, sodium cyanide, and sodium hydroxide. You should do this, anyway. It's possible you're not getting any plating. These tanks are very forgiving, but even they have their limits.

The recommendations of manufacturers differ, but when I maintained one of these tanks, I'd keep the zinc at 1.5 - 2.0 oz/gal, the sodium cyanide at 5 - 6, and the sodium hydroxide at 10 - 12. The last is most important - if the hydroxide goes too low, the zinc anodes will cease to dissolve, and pretty soon you won't have any metal in the solution to plate with.




Dave Wichern




Consultant - The Bronx, New York





---

(2007)

A. Mike,

I think you should call your chemical supplier just for the initial help.Pl try the following:
1.Stop adding brightener in the bath for say 4 hrs( generally wiping of yellow passivation is encountered in Acid Zn bath)
2.Reduce current to 20amp/sq.ft
3.Recheck to find that you made the passivates as per tech.sheet
4.Better you prepare a small fresh trial volume off line with lower concentration referred in the tech sheet and see the result.
Regards

T.K. Mohan


plating process supplier
Mumbai, India


---
(2007)
Q. Hey Folks, I was in error when I said I was using cyanide. The guys tell me it is non-cyanide alkaline zinc. My apologies for the misinformation. Thanks for the responses so far. I will share the results once we have everything fixed.
Mike Wigley
[returning]
electroplating - Rancho Cordova, California
---
(2007)
A. I am a bit confused. Is the work dull that is the problem, or is the rub off of the yellow the problems. Both should be. Alkaline non cyanide zinc will plate bright with good yellow chromate adhesion. The rinse(s) after after plating should be clean and have a near neutral pH. You should then have a predip tank before chromating consisting of 0.5% nitric acid. This will help remove residual alkaline and organic films from the deposit as well as brighten up the finish. A properly formulated hexavalent yellow chromate generally has a pH of between 1.8 and 2.0. If your pH is higher you have either a weak chromate or one which has been contaminated by drag over of the alkali from plating. If the latter is true, additions of acid or even chromate to maintain pH will at some point unbalance the chromate resulting in non adherent films. Finally, as has already been pointed out by previous responders, you rinsing after chromating needs to have adequate flow to be clean. A final hot water rinse (120 °F) is recommended. If you are barrel plating there can be mechanical reasons for finishing problems.
Gene Packman
process supplier - Great Neck, New York
---
(2007)
A. Hello,
This problem may arise due to 2 typical situations:
1.There is too much of carrier brightener in the alkaline zinc bath.In such a case it does not passivate properly.
2.Usually the Bright dip concentration recommended is 1% v/v so that the excess alkalinity is removed completely before yellow passivation.

Besides the above 2 reasons,there is always a likelihood of acidic fumes condensing on the passivated parts when Relative Humidity is high wiping off the passivation color easily.(this happens in small shops without separate Stores for finished goods.)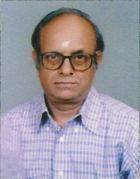 Subramanian Ramajayam
consultant
Bangalore, Karnataka, India
---
---
October 22, 2017
Q. Hi,

I have started an electroplating shop recently and currently using cyanide based system. After electroplating when we are doing yellow (rainbow) passivation; that passivation seems unstable and tends to leave the surface in some places... especially TIG welded places of the part. Can anyone please support me to overcome this situation?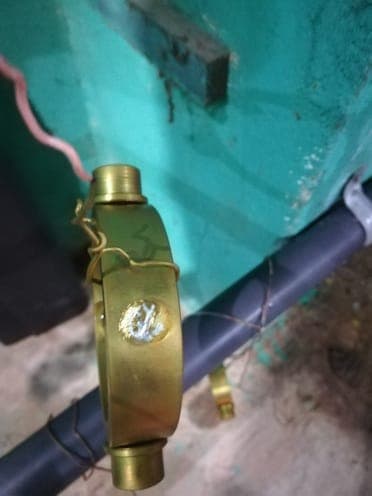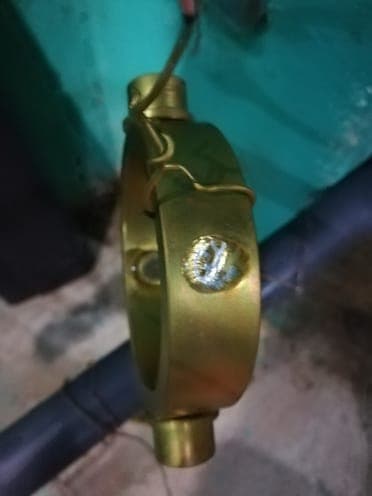 Aravinda Bandara
Plating shop owner - Srilanka
---
October 2017
A. Hi Aravinda. I'm not sure that you have correctly identified the problem yet. What evidence do you have that the zinc plating is depositing on, and adhering properly to, those welded areas? Good luck.
Regards,
Ted Mooney, P.E. RET
finishing.com
Pine Beach, New Jersey
Striving to live "Aloha"


This public forum has 60,000 threads. If you have a question in mind which seems off topic to this thread, you might prefer to Search the Site