Where the world gathers for
plating, anodizing, & finishing Q&As since 1989
-----
Powder coated steel is blistering after baking

October 18, 2021
Q. Hi, We are facing 3 problems in our powder coating product.

1. Blistering appears when we apply our product on Zinc Coated surface.
2. Inter-coat adhesion poor between powder coating and PU paint. We apply PU paint over powder coated surface.
3. MEK Solvent Rub Test poor.

Thanks.
Mohammad Yasir Arafat
Manager- Powder Coating, R&D - Dhaka, Bangladesh
---
November 4, 2021
A. Zinc coated steel is difficult to powdercoat. A competent pretreatment is required. Without it, success is impossible consistently. You didn't mention your pretreatment system?

Applying PU paint over powdercoating seems to be aiming for a problem. Why do that? you could use PU powder if the coating chemistry is required to be PU.

MEK solvent rub test "poor". That suggest the powder isn't cured properly. Either too low temperature or not enough time at temp to cure the powder properly.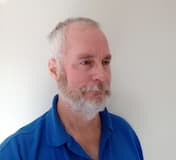 Geoff Crowley
Crithwood Ltd.

Bathgate, Scotland, UK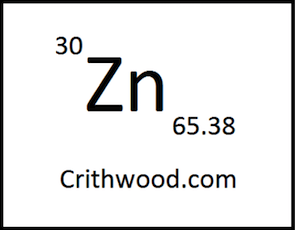 ---
---
---
Closely related historical posts, oldest first ...
2007
Q. We are in the steel fabrication business in which we powder coat tractor parts and in the recent months we have developed a problem with the powder coat "blistering" or having "fish eyes" on the steel after baking. If anyone has a solution or has had experience in this problem, please reply. We have looked at various things as changing degreaser and anti-spatter, also looked at possibility of being something in the steel but at this time that is unknown. Again, if anyone has any suggestions or solution it would be greatly appreciated.

Thank You,
Tabatha Moore
Quality Technician - Taylorville, Illinois, USA
---
2007
A. Tabatha,

This sounds like the metal is contaminated with oil or grease. However there may be another explanation if you are absolutely sure that the metal is clean. Check the compressed air supply and make sure there is no oil contamination. This is quite common also.

Hope this helps,
Drew Devlin
- North Lincolnshire
---
2007
A. Drew makes some good points. I would also suggest checking your rinses. I had a customer who made farm implements. They suddenly started having problems like yours. Turns out the environmental guy turned down the overflow rate on the rinses to "save" on things. The build up of oil and soils was being redeposited right back onto the parts.

Steel can also be a culprit, particularly HRS. Any etching on it can bring all types of smut to the surface which can cause problems. I've seen people have lots of problems since they started buying the cheapest steel they could get.
Christian Restifo
- Pittsburgh, Pennsylvania, US
---
2007
A. By dictionary meaning of blisters -THIN BUBBLE ON SKIN-in our case thin bubble on paint skin/film/finish.
1) If oil/grease is present on the component due to poor degreasing, water break test will fail.As a result patchy phosphate coating can be seen.Painting on such oily component will result in microcissing or CISSING PATTERN on the film.The same will be the result if compressed air supply to the gun is contaminated with oil.
2)There is always possibility of PT chemicals oozing out from tubular parts or small holes or welded nuts.This oozing takes place when baking process is on.These oozed out traces of chemicals can cause formation of BLISTERS in the paint film immediately or within few days of coating.If you have drying oven for drying pretreated parts please check for any such oozing.Temp.should not exceed 110 degree C. If you find oozing to even very small amount then avoid painting such parts.
3)You have stated that steel is clean.Many times we feel that steel is clean but black scale/rust/micro pit marks does exist.If there is no de-rusting stage in PT process or complete de-rusting is not insured, this black rust remains as it is.WE KNOW THAT "COEFFICIENT OF EXPANSION OF RUST IS DIRECTLY PROPORTIONAL TO THE RISE IN TEMP."So when component, having black scale/rust even in micro-form, is painted and baked, and as temps.are 180 to 220 °C for powder baking, this rust TENDS TO GET EXPAND,TRIES TO BREAK THE PAINT FILM CAUSING BLISTER FORMATION.
I have personally experienced these facts mentioned above and worked on the same and sorted out the problem.
Hope the same will help you. All the best.
Regards,/P> SATYAJIT VASANT PANDIT
- PUNE, MAHARASHTRA, INDIA



---
---
To minimize searching & thrashing, multiple threads were merged; please forgive repetition, chronology errors, or disrespect of other responses (they probably weren't there) :-)
---
---
Cissing problem in powder coating
An ongoing discussion beginning back in 2010 ...
July 1, 2010
Q. I am a powder coating manufacturer. We have been facing the problem of cissing in our glossy finish products, which reduce the gloss level considerably(about 20-30%). Kindly provide a solution to solve this problem.

Regards,
Ram P
Powder Coating Manufacturer - Bangalore, Karnataka, India
---
July 8, 2010
? What do you mean by the word "cissing" ?

Geoff Crowley
Crithwood Ltd.
Westfield, Scotland, UK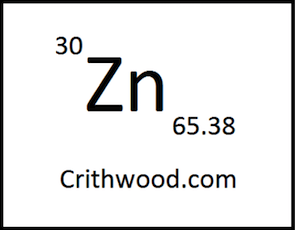 ---
July 11, 2010
? Please explain the term "cissing"
Regards,
Bill
William Doherty
Trainer - Salamander Bay, Australia
---
July 13, 2010
A. I heard the term "cissing" again today, and assume it means a small crater in the coating, circular, but not full depth to the substrate.

Usual cause is contamination of the substrate, water, oil, dirt, dust.

Geoff Crowley
Crithwood Ltd.
Westfield, Scotland, UK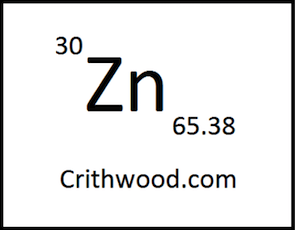 ---
July 15, 2010
A. As you manufacture powder I would guess that the normal powder application problems do not relate to this cissing defect. As a powder mfgr. you must manufacture other gloss levels for which do not appear to have this problem with.
Questions.
A) What is the resin system?
B) Is the problem only on the works extruder or does it occur using the lab extruder as well?
C) Is it a new batch of resin or has the problem always been with you even with another mfgr. of resins?
D) What energy source do you use to cure the powder gas/electric.

First thoughts are that cissing and lack of gloss sounds like a raw material problem or you are adding too much/little or leaving out an essential or adding an incompatible ingredient.
Terry Hickling
Birmingham, United Kingdom
---
---
June 22, 2015
Q. Cissing is an application issue, not included in the properties of powder itself unless some structure or texture additive contamination takes place. Gloss reduction may be due to micro pinhole in powder coating.
However cissing- small craters not up to the metal surface, please let us know the exact reason behind this problem, we belong powder coating job. coater.
ARIJIT DAS
- JAMSHEDPUR, JHARKHAND, INDIA
---
---
April 30, 2018
Q. Hello myself ganesh sonone; I am working in powder coating plant in India (Maharashtra).
We are facing cissing mark on same location. Please advice root cause and in-house rework method.
Thanks
ganesh sonone
- aurangabad Maharashtra India
---
April 2018
A. Hi cousin. In January you asked how to rework such parts, and I said (topic 1152) I'd need more detail and hopefully some pictures to understand what you are trying to rework. Are you saying you just want to touch up the defective area? That doesn't sound promising.
Although metal finishing is complicated, such that identifying a 'root cause' of a defect isn't always easy, I think you are on the right track that cissing is usually caused by contamination -- sometimes water, usually oil, and always silicone if you have not yet proven to yourself that no silicone is used in your factory, and the part is not exposed to silicone at any time. Best of luck.
Regards,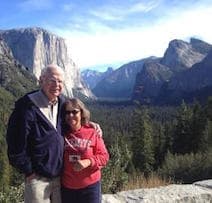 Ted Mooney
, P.E. RET
Striving to live Aloha
finishing.com - Pine Beach, New Jersey
---
---
March 13, 2020
Q. Hey, I am Dinesh working in Chakan MIDC, Pune, in powder coating dept. I have also faced same problem in non-ferrous material (Aluminum). Same parts painted in other powder found no cissing; and a number of parts painted in black powder, but found cissing in only 2 parts and particular location, fixed location; will try number of root causes but unable to solve this issue. Please suggest.
Dinesh c mote
Powder coating dept - Pune Maharashtra
---
---
June 17, 2020
Dear Sir

I would like to ask you.
Relating to cissing defect on the surface of ED Coat.

1. How to check cissing defect.
2. The cause that leads to cissing defect.
Mr. Son O-Well Vietnam
- Hanoi, Vietnam