World's most popular finishing site / Internet's friendliest corner
topic 45348
Zinc die casting parts black spot after finishing
A discussion started in 2007 but continuing through 2019
2007
Q. We have zinc die casting parts, after vibro finishing the parts are dried in oven on which we are facing black spots, using corn cob is having 100% clogging problem due to that we have adopted this process.

Kindly suggest which way to avoid the black spot problem.

Regards,
Raghavendra.P
Managing Director - Bangalore, Karnataka, India
---
2007
A. Sounds like a chemical compound reaction problem during your deburring cycle. Two things. Check the chemical compatibility of the product to zinc. Second, try adding a 5 to 15 minute straight water rinse cycle to deburring before trying to dry. About drying. You might want to clean parts in hot water or use a hot air blower on parts before oven to reduce dwell time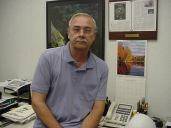 AF Kenton
Hatboro, Pennsylvania
---
---
August 16, 2019
Q. We are facing black spots problem in zinc die casting parts after shot blasting in few days in rainy season. these black spot increase as the time passes. Please suggest, How we can solved this problem.
VIKAS SINGH
GROZ - Gurgaon, haryana india
^- Privately contact this inquirer -^