Where the world has
gathered for finishing Q&As since 1989
Low pH Problem in CED Bath
(
-----
)
Current postings:
<- Ed. note: No abstract
questions please!
Please tell us YOUR
situation. What? Huh?
April 4, 2022
Q. Water spot problem in ced.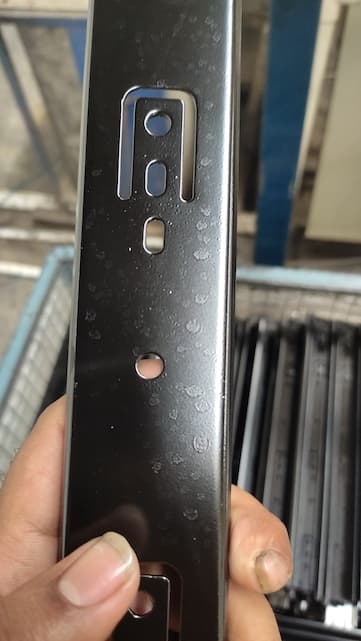 Kishan raiyani
Mfg - Rajkot ,gujrat,India.
---
April 2022
A. I'm not sure they are water spots :-)
But if they are, other than suggesting that maybe this one part wasn't rinsed properly, I don't know what advise anyone can offer in response to your sentence fragment. Please give us some info.
Luck & Regards,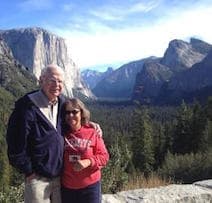 Ted Mooney
, P.E. RET
Striving to live Aloha
finishing.com - Pine Beach, New Jersey
---
---
---
Closely related Q&A's, oldest first:
2007
Q. Dear Sir

We are having the CED bath dip painting facility.Paint is supplied by Asian PPG.
Now we are facing the problem of low PH in bath Paint 4.6 and we want to bring it up to 6.2, low conductivity,and high NVM (more than upper limit).
Please suggest how can we control the pH of bath so that we can get the desired DFT.

Regards,
Satyendra Sachan
Manager Paint Process - Faridabad, Haryana, India
---
"Electrocoating: a Guidebook for Finishers"
by Electrocoat Association
from Abe Books
or

Affiliate Link
(your purchases make finishing.com possible)
2007
A. Dear Sachan,

pH always increases in CED Bath which could be brought back to normal range by adding "Acetic Acid" (pH Controller). But if the pH is going down then the situation is quite alarming. In your case this is happening because of damaged Membrane. Check your anode membranes for any damage.

Regards,
Manish Dhyani
- Noida, India
---
2007
A. Dear Mr. Satyendra Sachan,
You are facing a quite familiar problem of low pH, which can be simply be rectified by dumping of permeate.
I hope your problem be solved.
Thanks.
R.K.Singh
- Delhi, India
---
December 8, 2008
A. Dear Satyendra,

Please check the MEQ (milliequivalents). If high then reduce the MEQ by draining the fresh permeate and adding fresh DI water in bath with specific additives and increase the value of ash %.

Thanks
Kuldeep Yadav
- Gurgaon, India
---
May 15, 2013
A. Drain permeate and add fresh DI water.
Also by increasing ASH contents... if you don't want to increase ASH then add some resin that is used in pigment making process.
Liaqat Bashir
- Lahore, Pakistan
---
June 25, 2017
Q. The CED bath at one of my customers is having a very low pH (5.2). I have checked all the anodes -- none have leakage. The anolyte solution is clear. Incoming DIW is good with pH 6.7, raw paint is well within spec.

What else could be the known cause for low pH? I have advised UF drain and fresh make-up, but I want to get to the root cause.
Rajesh G
Technical Service Manager - Pune,India
---
July 25, 2017
A. Anolyte line may get blocked due to the bacterial growth in return line & anolyte may overflow in CED tank.Please check ANOLYTE level in Anolyte tank, it might be dropping.
Avnash Vidhate
- Nashik, Maharashtra, INDIA