Where the world gathers for
plating, anodizing, & finishing Q&As since 1989
-----
Stainless Steel Discoloration when Heat Treating

Q. I'm new to the whole method of heat treating but I've got a question that I hope some of you have the answers to. My plant machines small cones for a valve assembly out of 17-4 PH Condition A Stainless Steel. After it is machine and ultrasonically washed it is send out to be vacuum heat treated and returns as Condition H. The problem is that we are getting parts back that are nice and shiny and have no discoloration, while others are discolored blue on the tips and a straw color elsewhere, including the entire tray that they were shipped, treated, and returned in. What are some potential causes of this? Any information would be greatly appreciated.

Thanks
Marc Cilfone
Customer - Chicago, Illinois, USA
2007
A. Only one condition would produce such result. Exposure to something else but vacuum when hot. Most probable causes for this are:
1- Furnace has a vacuum leak.
2- Parts were taken out of the furnace when still too hot.
3- Parts were not clean enough or contaminated.
Guillermo Marrufo
Monterrey, NL, Mexico
A. Try electro-cleaning post heat treat. G/l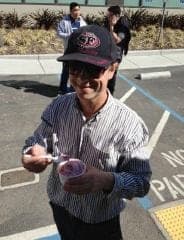 Blake Kneedler
Feather Hollow Eng. - Stockton, California
---
Q. Thank you for the initial information. I have followed up with the company that heat treats parts for us and found some interesting information. According to the heat treater, this discoloration is "inherent to the process". I find it hard to believe when we see batches of good non-discolored parts, and then batches of discolored parts. Also, and please tell me if this is standard in the industry, is that our heat treater is supposed to take the stainless steel from condition A to condition H. According to what I have found is that this is to be done by heating the parts at 900 °F and soak for one hour. Then the parts are to be cooled in air (not sure what temp?). The way our heat treater does this is they soak at 900 °F for 4 hours and slowly cool down to 120 °F for an hour. Could this be part of the cause of the discoloration? Any other information would be greatly appreciated.
Marc Cilfone
[returning]
- Chicago, Illinois, USA
A. Not even alloy or carbon steel should discolor if heated and cooled under real vacuum. Your comments about the variation between lots confirms it.

Guillermo Marrufo




Monterrey, NL, Mexico






---

A. The straw & blue colors are from oxide films and are known as interference or temper colors; see letter #45344. This is from poor vacuum/air leak; a noticeable amount shouldn't form during air cooling. Air cooling means removal from the hot furnace and allowing to cool in ambient air. If the vender wants a variance, they should demonstrate equivalent cooling curves (from thermocouples placed within the batch of parts). Also, might be better off using inert gas for heat treatment & cooling; using positive pressure helps keep out air.

Carpenter Technology describes the H900 aging for 17-4 simply as 'Heat solution-treated material at 900 °F (482 °C) for 1 hour and air cool." MIL-H-6875H [link is to free spec at Defense Logistics Agency, dla.mil] (a bit obsolete but free from ASSIST) says 1 hour (minimum), but allow longer times for thicker parts. Hardness testing is required to verify that the treated material meets requirements. When specified by contract, a tensile test specimen of the 17-4 in same initial condition that is representative of the part geometry (see ASTM A370 [affil. link] for details) shall be processed with the parts and subsequently tested per ASTM E8.

With batches of parts in a vacuum furnace, thermocouples should be placed to verify that the slowest heated part maintains specified temperature (within 10 °F) for specified time. Maybe the vender doesn't bother with thermocouples (or furnace QC testing). Hardness and tensile strength will decrease with excessive aging time, although ductility and Charpy impact energy will increase. An additional 30 minutes should be OK but not 4 hours IMHO. The real criterion is whether tested parts meet requirements. Minimum (ultimate) tensile strength for 17-4 H900 is 190 ksi, about equivalent to HRC 42 in hardness.

See AMS2759 [affil. link] : Heat Treatment of Steel Parts General Requirements and AMS2759/3 [affil. link] : Heat Treatment Precipitation-Hardening Corrosion-Resistant and Maraging Steel Parts for current specifications.

Ken Vlach [deceased]


- Goleta, California
Finishing.com honored Ken for his countless carefully researched responses. He passed away May 14, 2015.
Rest in peace, Ken. Thank you for your hard work which the finishing world, and we at finishing.com, continue to benefit from.


A. My experience with 17-4 being heat treated to H900 has shown me that the surface oils have a great deal to do with the final part color. Normally I do not use a vacuum furnace. I sometimes use this to my advantage. In a non vacuum environment, I usually expect a golden wheat color after the process. I usually wash my parts with 91% isopropyl alcohol to clean them prior to the oven. If you handle a part or don't wash it well enough, you will get a blue trace of where the oil was. This comes off easily with e-polish or a scotch brite buffing. If you are going down the e-polish road, do not blast your parts to remove the heat tint first. It will translate to the brilliance of the final e-polish effort. Good Luck.
Joe Pieczynski
- Austin, Texas USA
October 14, 2010
---
-- this entry appended to this thread by editor in lieu of spawning a duplicative thread
January 1, 2015
Q. Hey. I am a student researching on stainless steel 17-4. I am having trouble finding the suitable heat temperature for 17-4 stainless steel where I will increase the hardness. Due date is next week and I'm in desperate measure.
James crouch
- singapore
A. Hey. We appended your inquiry to a thread about heat treatment of 17-4. As Ken says above, you can find the heat treatment protocol for 17-4 for free in military spec MIL-H-6875H [link is to free spec at Defense Logistics Agency, dla.mil] . Good luck.
Regards,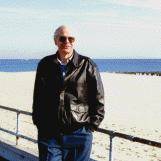 Ted Mooney
, P.E.
Striving to live Aloha
finishing.com - Pine Beach, New Jersey
---
---
Q. I stumbled upon this topic from doing some research. If 17-4 stainless is heat treated to H900 shouldn't it always have a copper color to it? Would it be a normal silver color if it was treated to this condition but under a vacuum?
Daniel green
- Knoxville, Tennessee, usa
April 25, 2019
A. Hi Daniel. Sorry, I have no experience in this and can't help :-(
But I do have the experience of 30 years & a quarter million postings learning that the readers usually enthusiastically help when people carefully describe their own personal situation, but usually choose to pass when hypothetical or abstract questions are posed. Please tell us your own situation and I think you'll get help :-)
Thanks!
Regards,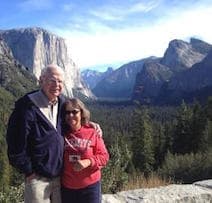 Ted Mooney, P.E. RET
Striving to live Aloha
finishing.com - Pine Beach, New Jersey



---
Q. Is it possible for residual chlorides or sulfides on the surface of 17-4 PH SS to cause discoloration or even arc marks on the metal after heat treating.
William Blackwood
- Ave Maria, Florida
November 25, 2022